We know all about some famous folks who served their country, including Elvis Presley, Clint Eastwood and a host of others (see this article for more). How about the latest and greatest veterans who have made a name for themselves since leaving the military? Here's five recent veterans who have made headlines and are poised for even more success in the coming years.
Sunny Anderson
As you'd expect from her name, Sunny Anderson is known for her charming, brassy personality, serving as a host on the Food Network on shows such as "Home Made in America" and "Cooking for Real." As she told Air Force TV, "I got all my skills for transitioning from being a military brat, and being in the Air Force."
As an aspiring TV writer, she joined the Air Force to develop a career in broadcasting, and ended up being stationed in Seoul, Korea, where she earned kudos as a radio broadcaster as well as the rank of senior airman. After leaving the service, she eventually scored a gig at a New York City radio station, and her love of food led her to start a catering business on the side. That, in turn, led to a guest appearance on Food Network's "Emeril Live" in 2005, and a permanent position on the network. "I had no plan to do a lot of things in my life, ... [but] if you work and do your best, then good things happen," she says.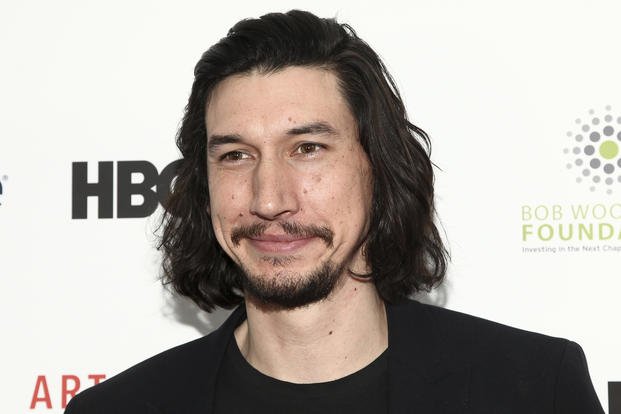 Adam Driver
He's already familiar to a lot of folks for his hilarious role on the HBO hit "Girls," but he's about to become a whole lot more well-known as the villainous Kylo Ren in the highly anticipated Star Wars movie, "The Force Awakens." After the attacks on Sept. 11, 2001, Driver was inspired to join the military, and served in the Marine Corps for several years, an experience that helped him develop resiliency as an actor.
As he told "Entertainment Tonight," "When you get out of the Marine Corps, you feel like you can do anything. That was part of why I went to re-audition for Juilliard. I thought, 'Worse comes to worst, I know how to live. I'll live in Central Park or something. I'll survive.' You feel like all civilian problems are meaningless and small, which is a complete illusion, but you have this confidence. You've been torn down so much -- physically, emotionally, verbally -- you feel like you're indestructible ... Joining the military was beneficial, because I think I had the will but didn't have the drive or didn't know where to put it. And I learned in the military where to put it." For more on Driver, see this Military.com article.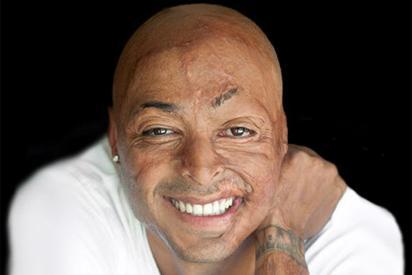 J.R. Martinez
J.R. Martinez is the living embodiment of the motto "adapt and overcome." When his truck was hit by a roadside bomb in Iraq in 2003, the Army infantryman sustained severe burns on more than a third of his body, leading to 34 months in recovery at Brooke Army Medical Center at Fort Sam Houston, Texas, and 34 surgeries.
Since his transition out of the military, he has gone on to be an in-demand motivational speaker, an actor (most notably in the TV series, "All My Children"), and a participant on "Dancing with the Stars," where he was chosen the season 13 champion.
He told "People" magazine that his experience turned out to be a source of inspiration: "My life would not be what it is today: full of joy, happiness and positivity." For an interview with Martinez, see this Military.com article.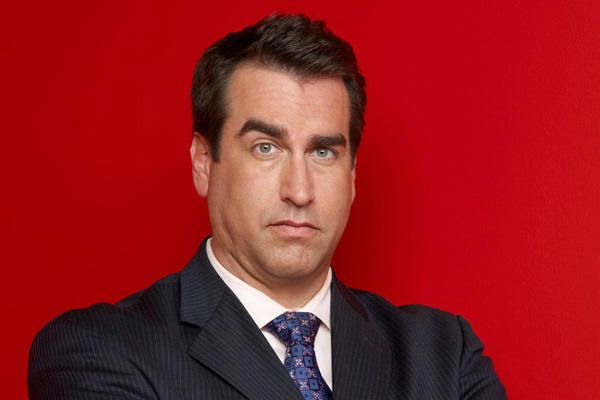 Rob Riggle
It's rare that you'll see a guy who can score laughs both on "The Daily Show" and on Fox's NFL Sunday pregame show, but Rob Riggle has made a name for himself doing just that.
A longtime Marine who just retired in 2013, he was a public affairs officer with the New York City Public Affairs unit and a recipient of the Combat Action Ribbon. He joined the Marines in 1990 after getting his pilot's license, intending to become a naval aviator, but left flight school in order to pursue his comedy career.
He would often refer to his military experiences on "The Daily Show," joking that as a "military analyst," he could kill any other member of the show. In August 2007, Riggle went to Iraq to report for "The Daily Show," as well as entertain the troops with the USO. His other major roles include being a cast member on "Saturday Night Live" from 2004 to 2005 and acting in movies such as "The Hangover," "The Other Guys," "21 Jump Street" and "Step Brothers." For more on Riggle, see this Military.com article.
Shaggy
The award-winning hip hop/reggae artist known as Shaggy is of Canadian/Jamaican descent, but is also known for being in the Marine Corps, where he was a field artillery/cannon crewman. Born Orville Richard Burrell, he was nicknamed "Shaggy" by his friends -- after the cartoon character from Scooby Doo -- and served with a firing battery from the 10th Marine Regiment during the Gulf War.
It was during this time that he developed his singing style, based on leading marching cadences, and a particularly intense bomb blast gave him the fledgling inspiration for a song that would eventually become "Boombastic," one of the greatest hits of his career. He is also known for his hit singles "It Wasn't Me," "Hey Sexy Lady" and "Angel," and his career is still going strong, with his recent album, "Out of Many, One Music," which received a Grammy nomination for best reggae album.
Want to Know More About the Military?
Be sure to get the latest news about the U.S. military, as well as critical info about how to join and all the benefits of service. Subscribe to Military.com and receive customized updates delivered straight to your inbox.