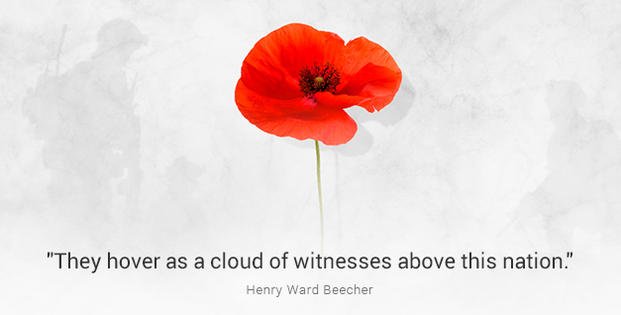 While many associate Veterans Day and Memorial Day with service, the two are not the same. Veterans Day is a celebration of those who serve and have served. Memorial Day is a solemn day to reflect on those veterans and military personnel who are deceased.
May is also National Military Appreciation Month, and many businesses offer special discounts to veterans over the Memorial Day Weekend. Visit the Military Appreciation Month Discount Center to find out what offers are available throughout the month of May.
The following list of 2022 Memorial Day events will be updated as information becomes available. Check our Base Guide to find your local installation to find out what events are planned for Memorial Day near you.
2022 Memorial Day Events
The Arlington National Cemetery Memorial Day ceremony takes place at the Amphitheater. The president of the United States typically delivers an address at the Memorial Day ceremony. Numerous military and government organizations also conduct services. All ceremonies and special events are free and open to the public. Check back at the Arlington National Cemetery website for details as the date approaches.
The National Memorial Day Concert will be broadcast on Sunday, May 29, 2022, at 8 p.m. Eastern. Check your local listings to watch on PBS or go to the concert website to stream.
Hosted by the American Veterans Center, the National Memorial Day Parade returns in person for 2022 along Constitution Avenue in Washington, D.C. The event begins at 2 p.m. Monday, May 30, 2022.
National WWI Museum and Memorial
The National WWI Museum and Memorial's annual ceremony in Kansas City, Missouri, will feature keynote speaker Retired U.S. Army Lt. Gen. Larry R. Jordan. It takes place from 10-11 a.m. Monday, May 30, 2022, and is free to the public. The museum is also hosting a slate of other events and observances on Memorial Day and during the days leading up to the holiday.
Vietnam Veterans Memorial Fund Annual Observance at The Wall
This year's ceremony will be held Monday, May 30, 2022, at 1 pm. Keynote speakers include Chuck Hagel, the 24th Secretary of Defense; and retired Air Force Col. Edward L. Hubbard. To attend in person, you must register for a seat. There will also be a virtual showing of the ceremony at https://www.vvmf.org/live or on the organization's Facebook page.
A series of events to honor the nation's prisoners of war and missing-in-action is set to take place over the Memorial Day weekend in Washington, D.C. The "Rolling To Remember" rally is scheduled to conclude with a ride by thousands of bikers from RFK to the National Mall on Sunday, May 29. The motorcycle demonstration ride, hosted by AMVETS, is also a call for action to prevent veteran suicides.
The Heroes Honor Festival, hosted by military-empowerment nonprofit Engage Your Destiny and sponsored by Fox Nation, takes place at Daytona Speedway in Florida on May 27-28. The event, with planned appearances by Gov. Ron DeSantis and entertainers Toby Keith and Ann-Margret, is free for veterans and their families.
Netherlands American Cemetery ceremony
The American Battle Monuments Commission's Netherlands American Cemetery is holding a Memorial Day ceremony that begins at 9 a.m. Eastern time on May 29, 2022, with the theme "Time Will not Dim the Glory of their Deeds." The ceremony is open to the public and will also be livestreamed on ABMC's social media channels.
Want to Know More About the Military?
Be sure to get the latest news about the U.S. military, as well as critical info about how to join and all the benefits of service. Subscribe to Military.com and receive customized updates delivered straight to your inbox.