Country music superstar Zac Brown has made it a point to support charities right from the beginning of his career, much of that work coming through his Camp Southern Ground organization, founded to help children with diverse backgrounds and abilities.
Zac and his co-workers have expanded the mission to help service members who are transitioning to civilian life after active duty via the Warrior Week and Warrior PATHH programs.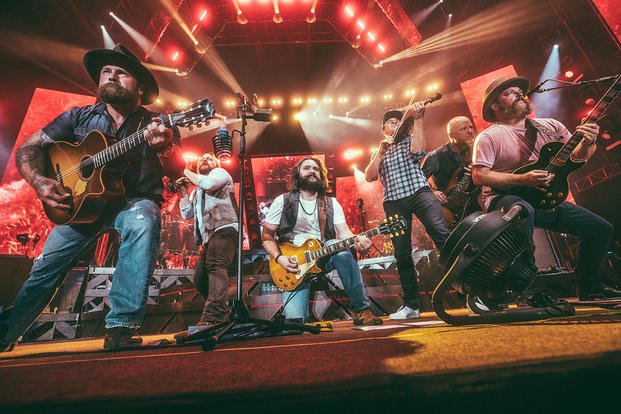 The Zac Brown Band will play a concert supporting veterans and active-duty military service members on Dec. 27 at 8 p.m. ET as part of the "Proud American Thank You" initiative it started with American powersports and off-road vehicle manufacturer Polaris Off Road.
Zac and his bandmates will play their first in-person show since the beginning of the 2020 pandemic while taking all appropriate social distancing precautions during their set.
The show will be available worldwide through a Facebook livestream on the Polaris Off Road and Zac Brown Band channels. You can also tune in via music streaming platform nugs.tv.
While there is no charge to enjoy the show, the band is encouraging viewers to make a donation to Camp Southern Ground via its website at CampSouthernGround.org/Polaris. There are also limited-edition concert T-shirts for sale, with all proceeds benefiting Camp Southern Ground and its two veteran programs. Go to the Proud American Thank You mini-shop to buy yours.
Based on the current vaccination schedule, live music won't be back full force until at least the fall of 2021. You might not have a chance to see Zac and company perform until 2022, so this event should be a priority for ZBB fans.
Keep Up With the Best in Military Entertainment
Whether you're looking for news and entertainment, thinking of joining the military or keeping up with military life and benefits, Military.com has you covered. Subscribe to the Military.com newsletter to have military news, updates and resources delivered straight to your inbox.