As an Amazon Associate Military.com earns from qualifying purchases.
If you're looking to support veteran-owned businesses, there's no better way than buying from them; that's why we put together this handy military gift guide. If you find a business or product you love, telling your friends about it runs a close second.
Finding funding is the No. 1 barrier to creating or growing any successful business. The Federal Reserve Bank and U.S. Small Business Administration say veterans have an even harder time accessing such capital. This is particularly distressing since veteran-owned businesses employ almost 4 million Americans, many of them fellow vets.
This military gift guide is designed to help keep those businesses going and keep veterans at work. It is packed with military gifts by veterans that are perfect for veterans, military members and their families.
Related: 23 Gifts for the Hard-to-Shop-for People in Your Life in 2023
All of these businesses are either truly unique or have really unique offerings and show how diverse the military community can be. There really is something here for everyone.
Military Gifts: Accessories
Assault Forward
For the pro-military patriotic American in your life, look no further than Assault Forward. Three Army veterans founded the company to show pride in their service, and you can see that pride in its clothing and accessories, which includes tie tabs, cufflinks, patches, socks and more.
Hope Design Ltd.
Lauren Hope is an Army spouse who wanted to design jewelry and accessories as a means of honoring U.S. military service members and veterans. She founded Hope Design Ltd. to make products that celebrated service and history while helping to support her family.
R.Riveter
R.Riveter is a manufacturer and purveyor of American-sourced, handmade handbags made by military spouses. Milspouses Cameron Cruse and Lisa Bradley founded the handbag company because finding work as a military spouse can be difficult, no matter where in the world you might be. R.Riveter is also dedicated to creating jobs for other military spouses and veterans.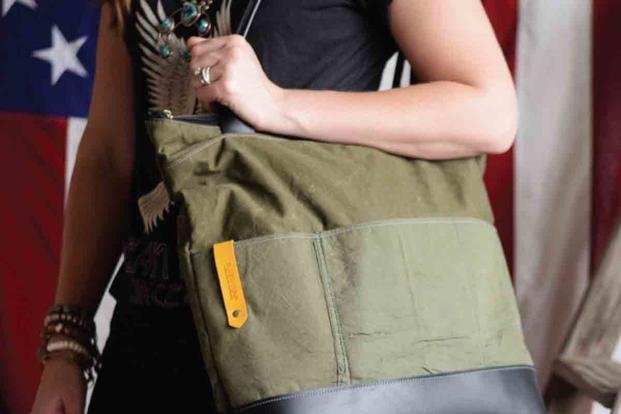 Outcast Watch Co.
Kevin Junkans could have taken a job as a private security contractor in Iraq after leaving the Army. Instead, he founded Outcast Watch Company, using the money he saved while serving overseas. His passion for watches and unique designs show through his work.
Pocket Square Heroes
We don't see a lot of men rocking the pocket square with their suits these days, but it's a fashion accessory making a comeback. It's a decorative cloth, usually made of silk, in the breast pocket of a suit or blazer. Pocket Square Heroes creates subtle pocket squares in the design of campaign medals, ribbons and flags.
Sword & Plough
Sword & Plough was founded by Emily and Betsy Nuñez in 2013 to create fashionable handbags and accessories from military surplus items. But they aren't just the co-founders of Sword & Plough; they're sisters, daughters of a 30-year Army veteran and Emily Nuñez is also an Army veteran herself.
Wilco Supply
Veteran Amy Slinker began her search for compliant accessories when she was a private in the Army. After leaving the military, she founded Wilco Supply, an online shop that curates handbags and accessories in bold and simple designs, and is also in compliance with military uniform regulations. Many of her choices are also made by veterans.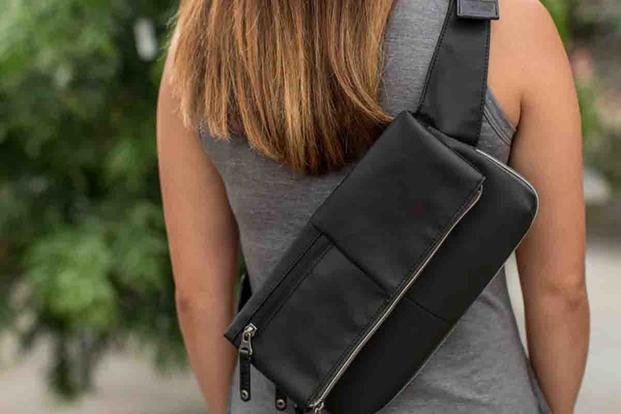 Wiley X
Many service members who have deployed to the desert know Wiley X makes quality sunglasses that are polarized, shatterproof and often meet ballistic safety standards. What you may not know is that Wiley X is a veteran-founded and family-run company and has been serving vets and service members for more than 30 years.
Baby & Mother Gifts
Pink Stork
Pink Stork founder and military spouse Amy Suzanne experienced severe complications during her first pregnancy and didn't expect to survive childbirth. She turned to natural pregnancy products that she credits for her survival. She now has five children and runs Pink Stork, offering nutritional supplements and women's health products for expectant mothers.
Busy Baby Mat
The Busy Baby Mat is a nontoxic, Food and Drug Administration-approved silicone that sticks to a table via a set of suction cups. It was created by Beth and Eric Fynbo, siblings who served in the Army together. The mat has everything a baby needs or wants, including toys, spoons and teethers, all attached by mini tethers. On top of all that, it's easy to clean, store and carry.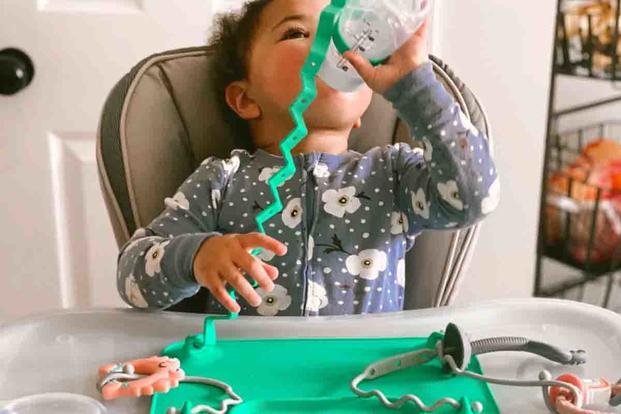 Cater to Mom
Air Force veteran Marsha Stephanson founded Cater to Mom, a subscription box service, after having her first baby. She found she had no idea how to take care of herself after giving birth, and that the hospital was little help. Cater to Mom provides regular information to new moms, along with mental, emotional and spiritual support.
Military Gifts: Clothing
Authentically American
Authentically American was founded by Army vet Dean Wegner to create jobs in the merchandising and manufacturing sectors in the United States. He's created a line of premium apparel that makes custom orders for everything from little league to corporate America. He also offers a number of service academy sports gifts.
Pattern Ops
Aviation and fashion have always been intertwined. Let's face it: Pilots are cool – and more importantly, they look cool. Pattern Ops was founded by Ryan Goldney, an Air Force pilot who flew both the F-15E Strike Eagle and A-10 Thunderbolt II, and wanted to bring a little class to squadron swag. So he created an apparel company with uniquely patterned shirts to allow aviation vets to humblebrag about their favorite airframe. The shop filters products by both branch and aircraft.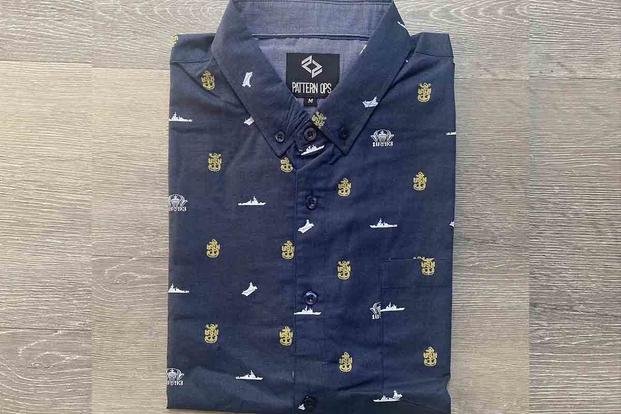 Triple Nikel
The name comes from the "Triple Nickels," the 555th Parachute Infantry Battalion, which made parachute jumps to combat forest fires starting in 1943, when the U.S. military was segregated. The founders of Triple Nikel all began their military careers as paratroopers in the 82nd Airborne Division. Their clothing is inspired by hip-hop culture, with the belief that music is a common thread that binds all people.
Baseballism
What started as a youth baseball camp run by former college baseball players faded away after two years when one of them joined the U.S. military. When they reconnected, they founded Baseballism with a new mission, celebrating the history and love of the game through apparel and accessories.
Bunker 27
Bunker 27 was founded by USAF vet Darren Moore to honor the spirit of service and respect for veterans. Celebrate the proud legacy of the U.S. Air Force with USAF-themed tees, jackets, hoodies and more. It's more than just the Air Force, but especially great for Air Force veterans.
Combat Flip Flops
Combat Flip Flops is a footwear and clothing company originally founded to help educated girls in Afghanistan. Sadly, that mission had to end in August 2021. The company has since started creating shoes, jewelry, shirts, accessories and more to support a new mission: empowering veterans through community with the nonprofit One More Wave.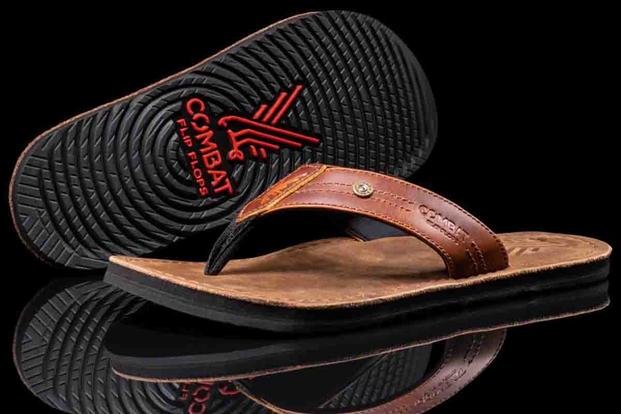 Devil-Dog Dungarees
This is the only company on the list founded by a World War I veteran. While he may no longer be with us, Devil-Dog Dungarees still is. Originally started in 1948, the brand was rebooted in 2019 and offers not only jeans, but jackets, hoodies, crews and more. 
Mavette
Luxury shoes, boots and pumps for women that also happen to be comfortable might seem like a pipe dream, but Milspouse Cassandra Fossum figured it out. She founded Mavette to make a well-fitting pump that is also comfortable to wear, and now offers different types of footwear in many styles. Her sustainably sourced shoes also come through wholesale, skipping the retail markup.
Woobie Brothers Apparel
The "woobie" is Army and Air Force slang for the standard issue poncho liner, and it got its nickname by being a must-have among troops in the field. Woobie Brothers Apparel makes pullover or zip-up hoodies made from surplus woobies. It comes in occupational camouflage pattern (OCP), Marine pattern (MARPAT) and others, but they also sell men's and women's apparel, and even woobies themselves. They're made by veterans with a mission to end veteran homelessness.
The Charge Stately Apparel
Travis Gardner and Tucker Burns have been friends since their ROTC days, but they joined the Air Force and Army, respectively. When they left the military, they founded The Charge Stately Apparel, born from a need for comfortable but appropriate attire for officers to wear to off-duty functions. They make upscale, quality and U.S.-made polos and hats and give 12% of gross sales to veteran nonprofits.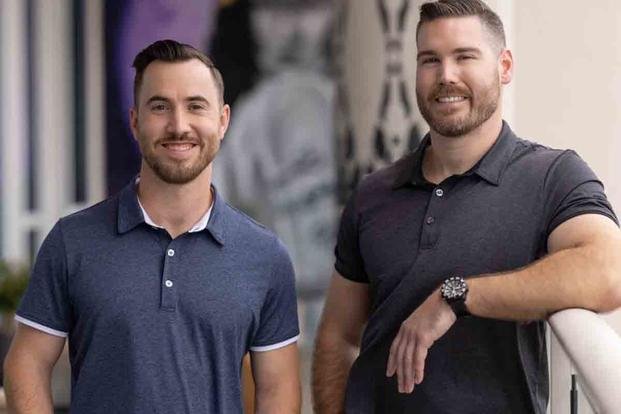 Mangata Lifestyle
Getting underwear for Christmas might not be so bad if the underwear comes from Mangata Lifestyle. Air Force veteran Wade Wittrock founded Mangata Lifestyle to make underwear for active men, using an advanced fabric that wicks moisture and is thermal regulating. Features not found on other underwear brands include a smooth bamboo interior, condom pockets and special pouches for the well-endowed.
Sunga Life
A sunga is Speedo-like swimwear, but has a wider style and can be found on every beach in Brazil. This is what Navy SEAL Jeff Gum wore when he was training in Brazilian jiu-jitsu with the Gracie family. Gum founded Sunga Life when he left the Navy and has since started offering silkies, joggers and even women's silkies, along with the sunga. Every purchase helps support veteran and ocean conservation nonprofits.
Coffee by Veterans
Aerial Resupply Coffee
After 20 years of service in the Army, Mike and Nikki Klemmer founded a high-quality coffee company to keep veterans and their communities supplied, wherever in the world they might be. From the foothills of the Blue Ridge Mountains in Virginia, Aerial Resupply Coffee offers whole bean, ground, K-Cups, samplers and more.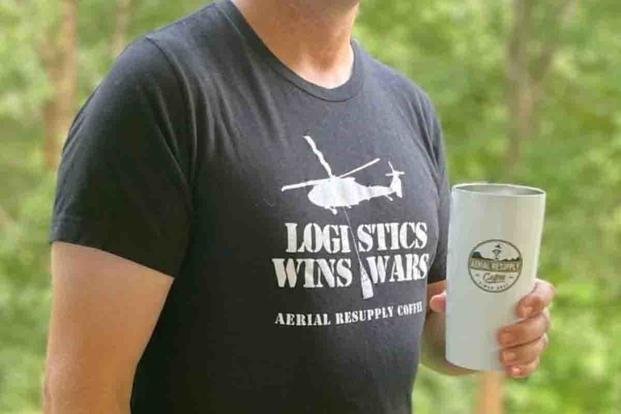 Cuvee Coffee
Navy veteran Mike McKim has been tinkering with and studying every aspect of coffee -- from cultivation to roasting and brewing -- since 1998. He started Austin, Texas-based Cuvee Coffee, whose labs custom-dial every roast, boast the coolest cold brewery and use his coffee skills to continuously make new and interesting coffee products.
Dope Coffee
Mike Loyd is a Marine Corps veteran on a mission to bridge the worlds of coffee, hip-hop and culture with Dope Coffee. He wants to "elevate and uplift Black culture while serving great coffee to people." Dope Coffee serves bottles of iced coffee, organic coffee syrups and mugs on top of its roasted beans, which come in whole bean or ground.
Fire Department Coffee
Coffee is as important to firefighters as it is to active troops and other first responders. Fire Department Coffee founder Luke Schneider joined the Navy so he could learn to be a firefighter aboard ship and become a firefighter when he got out. He did just that in 2008, joining Station 6 in Rockford, Illinois. He later founded Fire Department Coffee to support wounded firefighters and their families.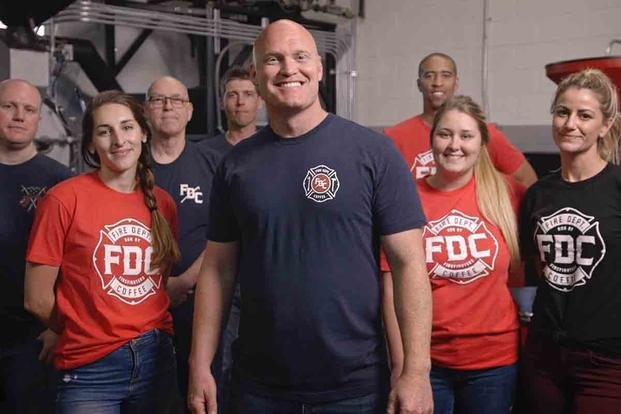 Grounds4Cause
What brings people together better than sharing over a cup of coffee? Navy veteran and military spouse Melissa Green founded Southern, Sweet & Sassy Coffee in January 2021 to connect military families during transitions, deployments and moves. One year later, she started Rise Above Coffee to raise awareness and generate support for the LGBTQ+ community. You can get either (or both!) at Grounds4Cause to support community, inclusiveness and connection. All coffees are roasted to order, and she offers whole bean, ground and flavored coffees, along with K-Cups.
Military Fitness Gifts
Cooling Cuff
U.S. Navy officer Ben Wyant saw how intense heat during deployments led to fatigue and suboptimal performance. He co-founded Cooling Cuff, a signature product in the form of a watch-like band that cools the body in excessive heat or high-tempo situations. The reusable device will cool you down and stop your sweating in just 15 minutes.
Kill Cliff
Former Navy SEAL Todd Ehrlich founded Kill Cliff in 2011 with the singular goal of giving back to his community. Kill Cliff is designed to be "the world's first and best clean energy drink." Every purchase of Kill Cliff products helps support the Navy SEAL Foundation, to which the company has donated more than $1 million.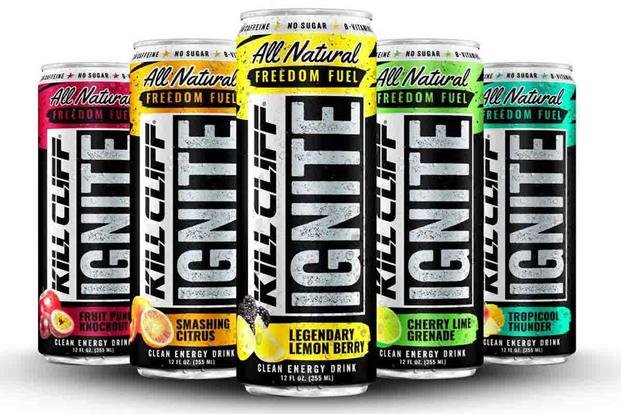 Millecor
Millecor is a veteran-owned and operated supplement and apparel company, offering everything from pre-workout and sleep aids to brain boosters and beard oil. Millecor offers competitively priced supplements and donates to veteran and law enforcement nonprofits. It also offers a discount program to vets, first responders and a host of other service personnel.
Battle Bars
Navy veteran Alex Witt and Army officer Ian Sparks founded Battle Bars, and they are on a mission to make protein taste good again. Battle Bars offers real food, non-GMO, gluten-free and uniquely flavored (and named) protein bars. Every Battle Bars purchase supports veterans and first responders through Operation Enduring Warrior.
Grey Man Gear
If you recall, there was a supply shortage of weights during the pandemic, at a time when gyms were closed. For the lifting enthusiast in your life who missed their daily pump, Grey Man Gear has everything they need. Not only is it veteran-owned and American-made, it's designed for the outdoors and used worldwide by U.S. and NATO forces.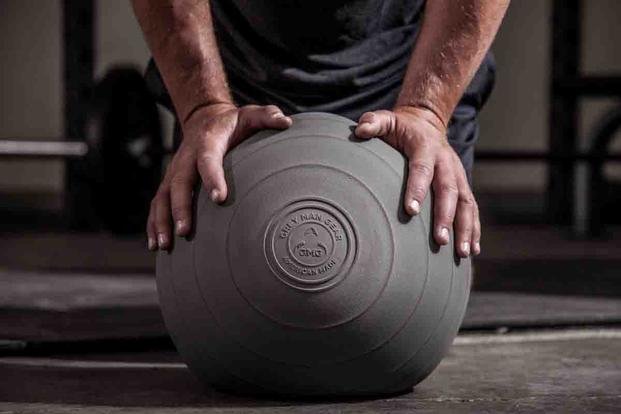 Protekt
Nick Norris and Tim Duba are Navy SEAL veterans and co-founders of Protekt, makers of supplements for hydration, energy and rest, as well as sunscreens for those who get out in the world -- what they call the "tools to flourish in life."
UXO Supplements
Jon Klipstein found his love of fitness when he joined the Army, but he noticed his fellow soldiers taking dangerous supplements. He has said he even lost one of his NCOs during a PT run to a heart attack caused by a pre-workout supplement. When he left the Army, he founded UXO Supplements, dedicated to making safe and effective workout boosters
Kitchen Gifts
CorSpice
Marine Corps veteran and spice sommelier Bill Domenz isn't just devoted to making great spices and hot sauces. Every purchase from CorSpice premium spice blends goes toward military-oriented and first-responder nonprofits all over the country.
Extra Ordinary Delights (EOD)
EOD is a tough job, but U.S. Army veteran and former explosive ordnance disposal tech Aaron Hale makes the acronym a delicious sweet treat. EOD Fudge came about after Hale was wounded by a roadside bomb in 2011. He worked to rehabilitate himself, finding new passions in running marathons, kayaking, mountain climbing and, eventually, cooking.
Feltman's of Coney Island
Army veterans and brothers Joe and Michael Quinn revived a Coney Island institution in Feltman's of Coney Island. Feltman's created the hot dog but was closed by 1954. The Quinn brothers revived the name in memory of their brother Jimmy, who was killed in New York on 9/11. Today, Feltman's sells natural hot dogs, brats, bacon and their take on the original hot dog mustard.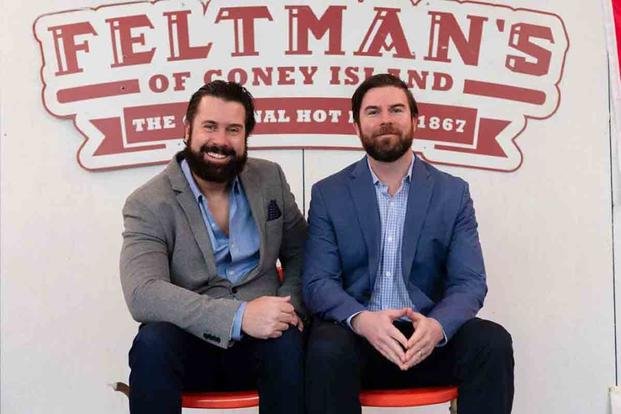 Fifth & Cherry
Marine Corps veteran Timothy Reazor handcrafts Fifth & Cherry cutting boards, using only end-grain construction and black American cherry wood from Pennsylvania and New York. They're high quality, reinforced by steel and individually serialized so no two boards are alike. They also come with a lifetime guarantee.
JB's Gourmet Spice Blends
Joshua Brack is a master barbeque expert. Over his years of cooking up a "ridiculous amount of meat," he garnered hundreds, if not thousands, of positive reviews. Believing the secret to his success was in his personal spice blends, he started selling them. JB's Gourmet Spice Blends has something for every meat, every method and every barbecue enthusiast.
Smoked Bros Premium Craft Spices
For the group of Special Forces veterans behind Smoked Bros Premium Craft Spices, Barbecue was the one thing that gave them a sense of normalcy and calm, both during and after deployments. They created a series of really unique flavors from spices found all over the world. Along with shirts, BBQ tools and more, a portion of sales goes to support veterans and first responders.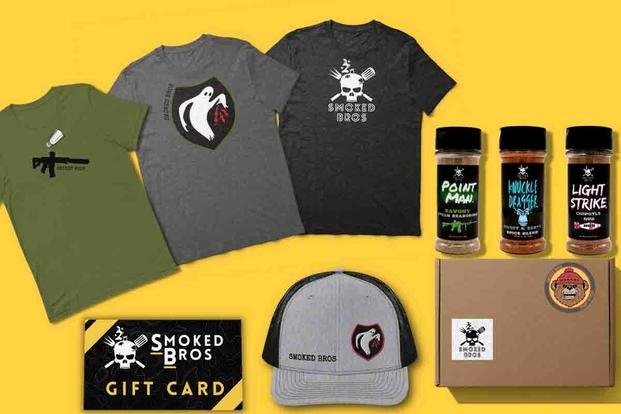 KC Cattle Company
KC Cattle Company is good food made for a great cause. After losing his brother-in-law Jeremy in Afghanistan, former Army Ranger Patrick Montgomery founded the business to honor Jeremy's memory. KC Cattle Company produces non-GMO beef, employs only veterans and donates portions of its earnings to veteran support foundations.
Operation Cookies
Angie and Navy veteran Paul Davisson first met as kids in the 1980s, but Angie's family moved away when they were in middle school. The two reunited more than 30 years later, got together again and were eventually married. When Paul deployed to Afghanistan, Angie sent care packages complete with cookies everyone loved. Now you can try them with Operation Cookies while supporting nonprofits like Fisher House Foundation, Tunnels to Towers and the Gary Sinise Foundation. We recommend the Oatmeal "Scotchies." 
Pretty Thai
Air Force veteran Robert Strong visited Thailand during a deployment to Fallujah and immediately fell in love with the food. When he got out of the military, he and his wife Kristen went to culinary school and started a food truck. It wasn't long before they began selling condiments from the popular truck. Pretty Thai sauces are gluten free and use authentic Thai ingredients. Purchases also support the Palmer Nicklaus Foundation, which provides food to families with babies fighting for their lives in the hospital.
Rumi Spice
Rumi Spice was founded by Afghanistan veterans Kimberly Jung, Emily Miller, Keith Alaniz and Carol Wang, who believed they could help create a sustainable peace through business development. They teamed with a saffron farmer, Haji Yosef, who had no market for his Afghan saffron, widely considered the world's best, and have made sauces, spices and blends with it. Despite the Taliban takeover, Rumi Spice continues employing Afghans to process saffron in Afghanistan. 
Veterans Q
Steve Lulofs is an Army veteran and military brat who bought BBQ gear after winning an office pool. He began entering BBQ contests, not knowing he didn't have to create his own sauces and rubs. But those sauces and rubs won awards, and he soon began selling Veterans Q in stores. He donates half of his profits to charities supporting veterans.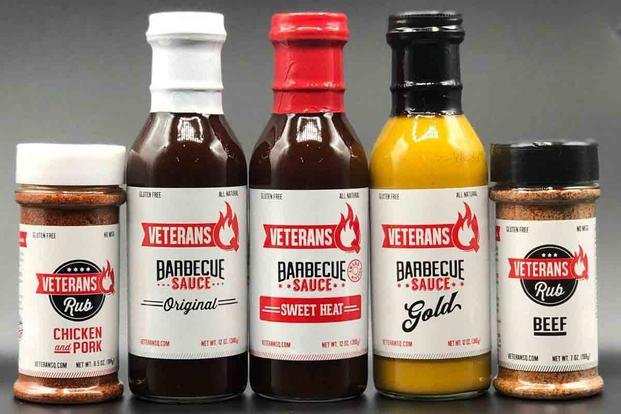 Toys and Games by Veterans
BridgeWood Toys
Capt. Aaron Lacey left his Special Forces career to launch a toy company. But BridgeWood Toys isn't only about toys; it's about forging a deeper connection to your family. BridgeWood's Toymaker Kits allow parents to create and customize a special gift for their children, which they can hand down to their children, creating an heirloom that will last many lifetimes. They're available for pre-order on Nov. 26, 2022.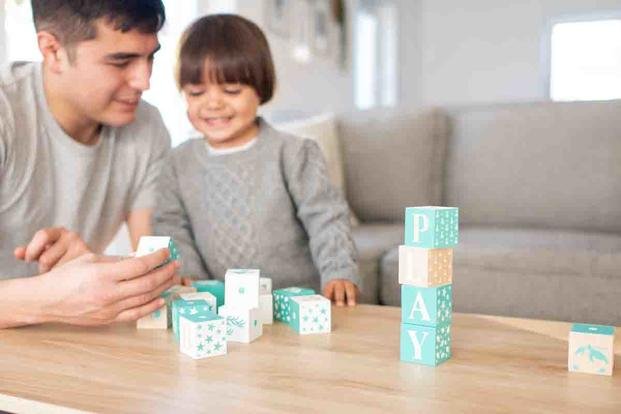 Mike's Vintage Toys
Lovers of all toys vintage and retro, rejoice: Mike's Vintage Toys has blasts from the past you would be hard-pressed to find anywhere else. Mike's collection of figurines, cards and toys (many in their original packaging) includes old-school G.I. Joe, Marvel, Star Wars, Teenage Mutant Ninja Turtles, DC, WWE, Masters of the Universe and others. See more on Instagram.
Rollors
Iraq and Afghanistan veteran Matt Butler created Rollors while he was still in-country, then he brought it home. It's a shuffleboard-meets-bocce-meets-horseshoes yard game that takes luck and skill, but is remarkably easy to learn.
Tally Tumbler
Who hasn't been sitting around, sharing drinks with friends while playing a game, only to lose track of the score? Now you can prevent heated arguments and keep your beverages cold with the Tally Tumbler. Air Force veteran and "Mayor of Yard Games" Matt Butler created the scorekeeping in his garage, and it was an instant hit at golf outings, cornhole games, Rollors or anything else where the beverage might make keeping the accurate score more difficult.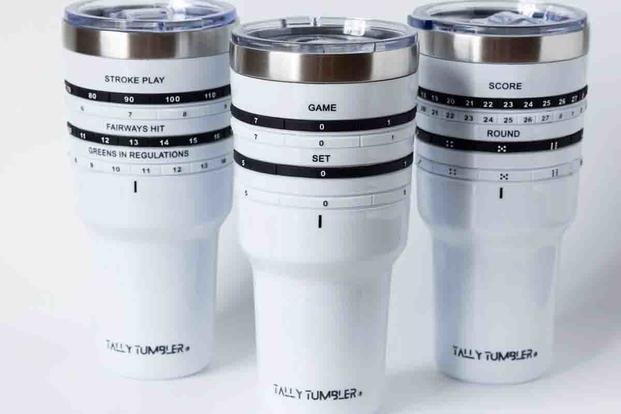 Home Gifts
Paintru
What could possibly be more personal as a gift than commissioned artwork based on personal photos? JD Kameen, Eric Kettani and Brendan Aronson are U.S. Naval Academy graduates and founders of Paintru, who believed simple photos couldn't capture the real emotions of our most beautiful moments. Paintru creates the emotional, personal artwork based on those photos.
Southern Elegance Candle Company
Founder and CEO D'Shawn Russell quit her teaching job to start a business, because her husband's military service didn't always afford her the ability to keep stable employment. Southern Elegance Candle Company began as a small, locally operated brand and is now being sold in 500 stores across America.
Jewelry
Brass & Unity
Kelsi Sheren is a former artillery gunner in the Canadian Forces who served in Afghanistan. She founded Brass & Unity to create quality jewelry, eyewear and other accessories while supporting warrior culture, raising awareness about the effects of combat and giving back to the military-veteran community. She also has a podcast.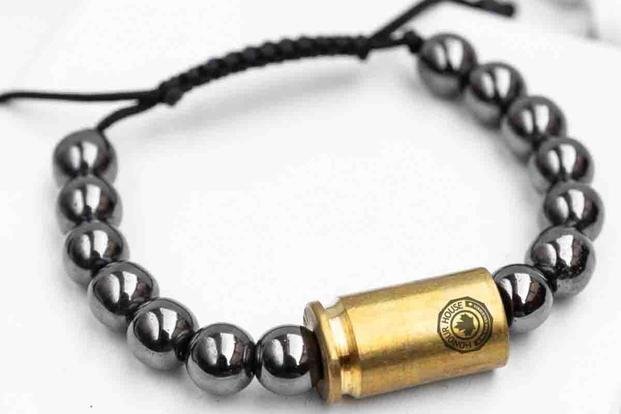 Charliemadison Originals
Scientist, military brat and Navy spouse Wendy Hively designs Charliemadison Originals in her Maryland studio. Charliemadison Originals' jewelry is made with passion and is inspired by three generations of military service. She's been in business for more than eight years and has donated more than $17,000 to military charities from her business.
The Jewelry Republic
U.S. Marine and Iraq War veteran Greg Boudah and his wife Emma wanted to create quality, fashionable jewelry that won't break a service member's bank account. They founded The Jewelry Republic to offer high-quality, affordable design that's responsibly sourced to the military community and beyond.
Men's Hygiene Gifts
Battle Brothers Shaving Company
In the age of the "vet beard," starting a shaving company might have seemed like a risk, but Army veteran Andrew Weiss started Battle Brothers Shaving Company anyway. During an Iraq deployment, he made fun of his NCO's antiquated, double-edged razor. When the NCO challenged him to use it, Weiss was sold. Battle Brothers now sells that old-timey razor and more.
Caisson Shaving Co.
Army veteran Travis Arnold and veterans of every era will tell you shaving every day sucks, but Arnold believes it doesn't have to. He created Caisson Shaving Company to offer shaving and hygiene products and tools that will ease the pain and keep your look clean and groomed, no matter how often you shave -- even if it's not at all. The $80 "anti-subscription shaving kit" is a year's worth of shaving supplies in a nifty web pouch.
Doc Spartan
Doc Spartan was founded by Army Special Forces intelligence officer Dale King and his wife to make grooming products for members of their gym. It has since grown to a whole line of Doc Spartan products, including eye creams, ointments and deodorants. Based in Portsmouth, Ohio, ground zero of the opioid epidemic, the Kings and Doc Spartan are dedicated to help recovering addicts come back from a life of addiction and homelessness. A 2023 film, "Small Town Strong," documents how King helps Portsmouth recover.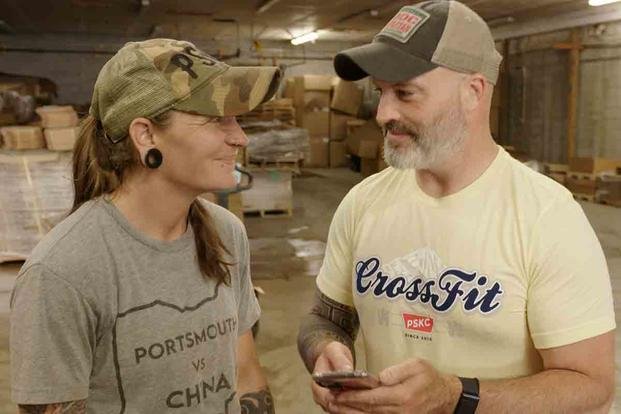 Stubble & 'Stache Grooming
When a friend of Marine Corps special operations veteran Nicholas Karnaze was killed in combat, Karnaze honored his memory by honoring his good friend's amazing beard. He founded Stubble & 'Stache to do just that, making quality grooming products while donating some of his earnings to veteran nonprofits.
Military Outdoor Gifts
Ammo Can X Speaker
Two veterans calling themselves "Bart" and "Spike" were really disappointed with the quality of bluetooth speakers so they stopped complaining and made a speaker of their own. They did better, hand-building a speaker using a .50-caliber ammunition can. The Ammo Can X holds a 20-hour charge, comes with an auxiliary (aux) port and can even charge two devices.
Badger Flashlights
No matter what you need a flashlight for, a Badger Flashlight will be ready, willing and able. Marine Corps veteran Mike Etheridge created a durable flashlight that not only charges via USB, but will hold that charge for up to two years. It's perfect for everything from camping to bumping around your house when the power goes out.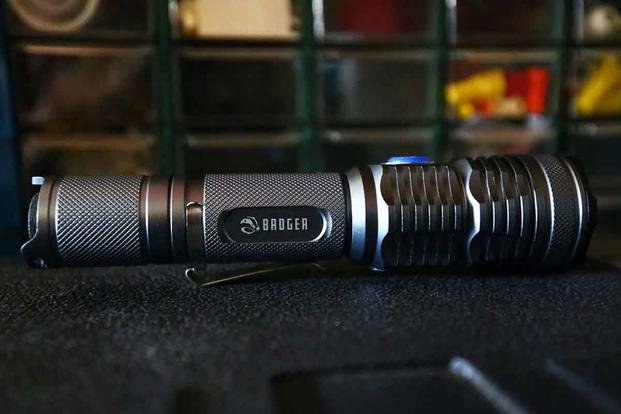 GoRuck
No matter what you might be packing on your back or why, GoRuck has something to support you. GoRuck now offers supportive footwear and clothing, made to withstand any kind of punishment you can put them through. It also offers a subscription fitness "tribe" to help keep vets and loved ones active.
Hooked Coolers
Air Force veteran Chris Eastwood felt that something was missing from most consumer coolers. As a fisherman, he appreciated a cooler that had everything, from cup holders and bottle openers to fishing rulers and detachable handles. Hooked Coolers are not only perfect for fishermen but are great for anyone who loves the outdoors.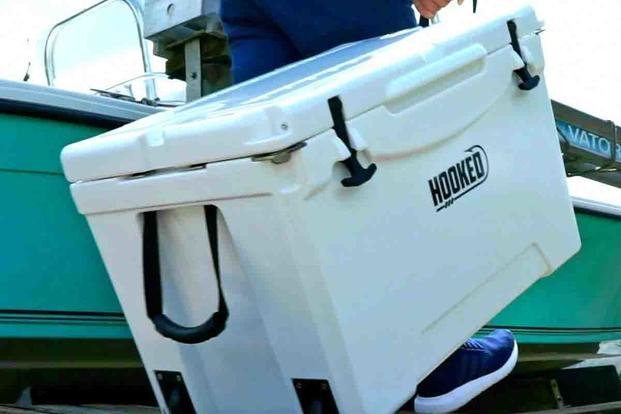 Imminent Threat Solutions (ITS) Tactical
Navy SEAL Bryan Black founded ITS Tactical Solutions, a website that publishes articles on everything survivalists and fans of the outdoors want to know about. He then sells the tools they might need at the ITS Tactical Store.
LOCHBY
U.S. Army veteran Chris Elfering drew on his military background when designing the LOCHBY field journal. When out with his platoon, he always had to carry a notebook and pen with him, so he designed his company's products to withstand all possible elements. Engineered to last a lifetime, they feature heavy Tomoe River paper, a water-resistant waxed canvas cover and double-stitched aluminum hooks, ensuring you can take your journal, sketchbook or planner anywhere, in all conditions.
Luminary Global
Army veteran Valerie Lavin founded Luminary Global to make tactical bags for outdoorsmen and outdoorswomen, but expanded its offering to make specialized bags for emergency medical technicians and other first responders. Luminary will even create customized bags for anyone, no matter what their needs might be.
Nutrient Survival
Founded by former Army Ranger Eric Christianson, Nutrient Survival has gifts for the unapologetic prepper, biohacker or outdoor enthusiast in your life. It makes survival food kits (with a 15-year shelf life), performance drinks and snacks, as well as supplements using a patented process and "​​special operations-grade" nutrition science. Its offerings are packed with vitamins and minerals and use no artificial preservatives.
Red Oxx Manufacturing
Don't make fun of the fanny pack until you've seen the ones offered by veteran-owned and Montana-based Red Oxx Manufacturing. It might change everything you thought you knew about the fanny pack design. Red Oxx also has a whole line of quality, durable bags that includes totes, duffels, backpacks and more.
Personal Care & Beauty Gifts
EcoDiplomat
Air Force veteran Lyndsey Antanitis created EcoDiplomat after five years of service and a lifetime of passion for organic farming and sustainable development. Two percent of all pre-tax sales of her company's quality skin-care products goes to charities supporting the ​​environment, equity, education and more.
Grind Oral Care
Founder and Army special operations veteran Roger L. Gindlesperger founded Grind after becoming seriously ill on a mission. It took years to recover from the mysterious illness, but Gindlesperger persevered. Grind uses all-natural minerals that are proven to restore enamel, free of dyes, parabens and any other multisyllabic chemicals. He also donates a portion of net profits to organizations supporting the military-veteran community.
Joshica Beauty
Maryland native and Air Force veteran Joshica Kiah Craig founded Joshica Beauty after becoming pregnant with her first child. As a woman of color, she noticed hair care products for Black women were filled with many potentially harmful ingredients, so she created her own line. Joshica Beauty has skin and hair care products made with natural and organic ingredients.
Temple Massager
Joe Meisch is happy to give away his invention, the Temple Massager, for free -- and he has given away thousands. Those who go to the website and purchase one, however, make it possible for Meisch to give away even more. He donates his creation to veterans suffering with headaches related to PTSD and other service-related injuries as he works his day job in construction. It's just an amazing device that really works.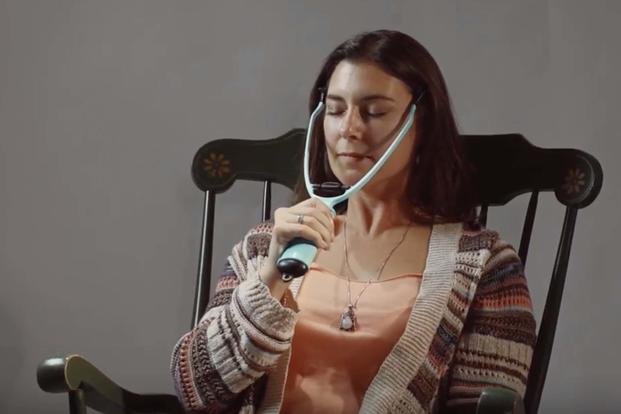 Spirits & Barware Gifts by Veterans
Bonefrog Cellars
Navy SEAL Tim Cruickshank founded Bonefrog Cellars and its sister company, Bonefrog Coffee, to keep the memories of fallen troops alive. Every bottle of wine or pound of coffee comes with the story of those who gave their lives in service to their country. Ten percent of every purchase is also donated toward nonprofits that support military veterans and families. Bonefrog also makes excellent coffee.
Cleveland Whiskey
Who would know a good stiff drink better than an old sailor? Vietnam-era Navy veteran Tom Lix learned to distill from an older chief petty officer while he was still serving. Thirty-one years after leaving the Navy, he founded award-winning Cleveland Whiskey, creating unique flavors through technology and by using wood that would otherwise be unable to hold liquid.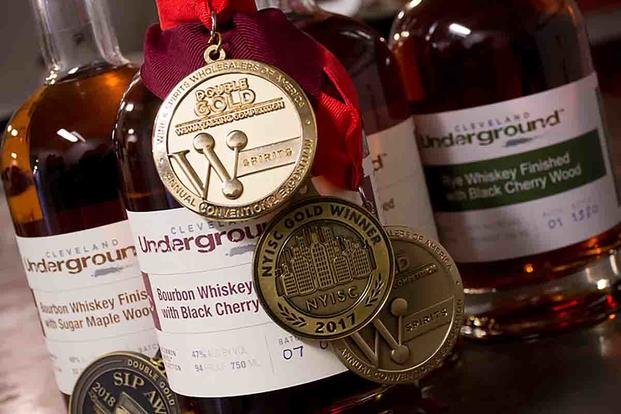 Crew Supply Co.
Co-founders Marshall Sterling and Kyle McElfresh were Marine Corps engineers who went from clearing explosives and conducting breaching operations to reengineering how people can make their favorite cocktails at home more easily. Crew Supply Company makes cocktail kits, bar supplies, infusion kits and more, focused on reusability and durability. Just add your favorite spirits.
Eight Oaks Farm Distillery
This veteran-owned craft distillery in rural Pennsylvania serves up gins, bourbons, ryes, rums and even applejack. Army veteran Chad Butters grows most of the grains used in Eight Oaks Farm Distillery products right there on the farm.
Horse Soldier Bourbon
When U.S. Army Special Forces soldiers were inserted on horseback into northern Afghanistan, they earned the nickname "Horse Soldiers." Decades later, some of the Horse Soldier veterans got together to create an award-winning bourbon, and Horse Soldier Bourbon was born.
Old Line Spirits
Former naval aviators Mark McLaughlin and Arch Watkins wanted to learn to distill their own liquor, so they attended a conference. There, they met Bob Stilnovich, an Army Vietnam vet who owned a distillery but was looking to get out of the business. He taught the sailors everything he knew. The result of veterans passing down their knowledge to a new generation is Old Line Spirits.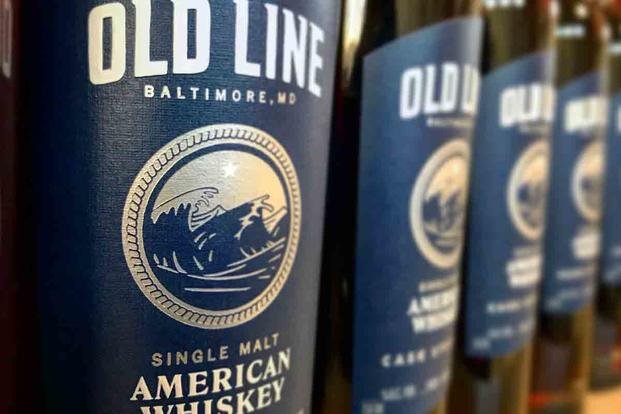 Ugly Dog Distillery
Michigan-based Ugly Dog Distillery isn't just making small batches of classic spirits, like rum gin or vodka. They're also making flavored versions with unique profiles, like Michigan Cherry or S'mores Bourbon and Bacon Vodka. Check out all its flavors and where to buy them at the Ugly Dog Distillery website.
Gifts for the Hard-to-Buy-For
Alpha Outpost
If hiking, camping, cocktails or even doomsday prepping (hey, no judgment) is a favorite pastime of someone you care about, Alpha Outpost subscription boxes are the perfect gift for all things outdoorsy. For those who don't want the subscription, no problem: You can order individual boxes. If one item is perfect and you don't want to buy a whole box, you don't have to. There are also a lot of fun, military-oriented shirts and gifts.
Bake Eat Love
Kristen Baileys and her husband Nick, a Navy veteran, founded Bake Eat Love while he was still serving. Baileys worked in a cupcake factory but couldn't open her own shop due to the milspouse lifestyle, so she founded a baking subscription box company, perfect for families, that ships anywhere in the world.
Bottle Breacher
Bottle Breacher hit the market with its signature hand-crafted, .50-caliber bullet, remade to open glass beer and soda bottles. U.S. Navy SEAL Eli Crane and his wife, Jen, founded Bottle Breacher to give back to the veteran community. To date, they have supported more than 200 veteran nonprofits and expanded their offerings.
Crayons, Ready-to-Eat
It's hard to make fun of Marines. They just lean into it. When Marine Corps veteran Frank Manteau learned about the old "crayon eater" joke, he leaned into it, just like the rest of them. He painstakingly created Crayons Ready-to-Eat, a pack of six specially designed and baked edible chocolate crayons that really color. Your Marine will love them.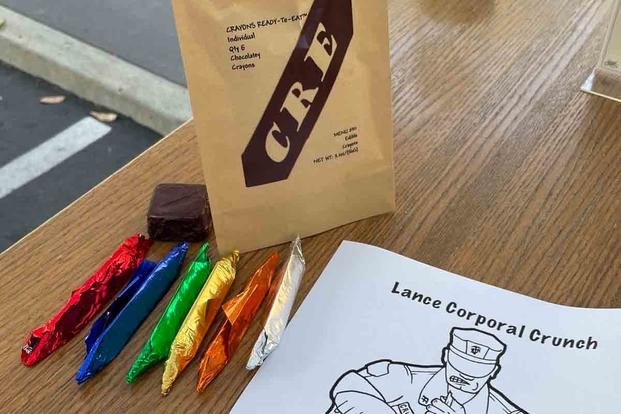 Cruise Customs Flags
Army veteran Chris Cruise and his wife Amber hire other veterans to help them repurpose used Kentucky bourbon barrels and remake them into custom-made flags, using each veteran's story to create the flags by hand. Cruise Customs also makes accessories, including a charred white oak whiskey grail that mimics the way bourbon is made.
E.P. House 
Kristin Bentley is an author, journalist, military spouse and former editor in chief of the National Infantry Association with a long career in publishing. She founded E.P. House to take her knowledge of the industry and use it to mentor and highlight changemakers around the world. If you or a veteran in your life has a book to write, bouncing around in their heads, E.P. House offers a 24-week masterclass to help them get it onto the page.
Grypmat
The Grypmat was created by an Air Force mechanic who was sick of his tools slipping off the fighter aircraft while he was working. Tom Burden created a tool holder that won't slip and keeps his tools organized. Then, he decided to sell it. It worked so well, he even got the Sharks on "Shark Tank" to back him up. Any mechanic will become a believer.
The Knife Hand Co.
Nothing says "bold leadership and command" than the trusty knife hand. Nick Steinbrecher, a North Dakota National Guardsman on active duty, recognizes that kind of strength and is ready to distribute his desktop knife hand, knife hand keychains and other military-related fun gifts through his Knife Hand Co. store on Etsy.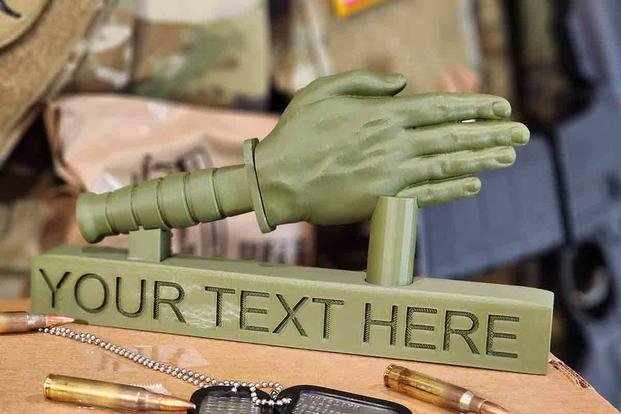 The Skirted Soldier
Whether your secret Santa prefers green, black, herbal or other artisan teas, The Skirted Soldier has a brew for them (and probably you), available with ammo (caffeine) or without. Founded by Air Force veteran Rhonda Smith, 10% of every purchase toward a uniquely named tea blend will benefit female veteran causes.
Rakkasan Tea
This tea got its name from the nickname of the 187th Airborne Infantry Regiment, a unit co-founders Brandon Friedman and Terrence "TK" Kamauf served in during the wars in Iraq and Afghanistan. Friedman found his passion for tea while deployed, became a tea specialist after coming home and the two turned it into Rakkasan Tea Company, making real, high-quality tea while helping war-ravaged countries recover.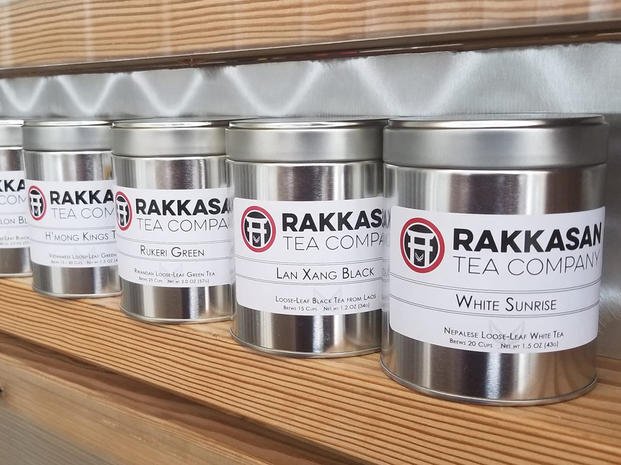 Spouse-ly
There's a reason founder Monica Fullerton wins awards for creating Spouse-ly. It provides a marketplace for veteran- or Milspouse-owned businesses in an Etsy-like forum. You can find personalized gifts, apparel, arts and crafts, and more. Take a look around; there really is something for everyone.
Teak & Twine
Air Force veteran Torrance Hart founded Teak & Twine in 2015 to sell bespoke wedding gift boxes. It has since turned into an all-purpose gifting company, offering high-quality products (including those from small businesses) in beautifully designed packaging for any gifting occasion.
Tools For Veterans
Iraq War veteran Justin Billard began collecting old tools so he could hire veterans to clean and restore them. You can buy them for your tool enthusiast at Tools For Veterans while donating to local organizations that support vets with mental health counseling, suicide prevention, veteran homelessness, service-dog training and more.
-- Blake Stilwell can be reached at blake.stilwell@military.com. He can also be found on Facebook, X or on LinkedIn.
Want to Know More About Veteran Jobs?
Be sure to get the latest news about post-military careers as well as critical info about veteran jobs and all the benefits of service. Subscribe to Military.com and receive customized updates delivered straight to your inbox.