As an Amazon Associate, Military.com earns from qualifying purchases.
What do the U.S. Army, the Chicago Police Department and Taylor Swift all have in common? Along with the other military branches, and police departments the world over, they all exclusively use QuikClot Combat Gauze while on duty.
Before QuickClot was introduced by the Navy and Marine Corps to the battlefields of Iraq and Afghanistan, the methods medics used to stop bleeding in combat wounded troops hadn't changed since the Civil War. "In The Blood," a new book from author Charles Barber, tells the story of how QuikClot made its way into first-aid kits, and the war its creators fought against the U.S. Army to get them there.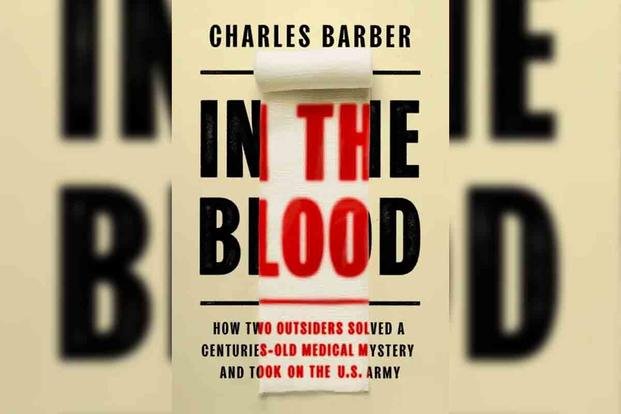 Frank Hursey has long been the kind of engineer who, by his own admission, was more interested in building a plane than keeping it in the air. He grew up poor in Dillon, South Carolina, but studied engineering at the University of Hartford in Connecticut and earned a Master in Business Administration (MBA) from upstate New York's Rensselaer Polytechnic Institute.
After a series of engineering jobs and two failed business ventures, he started his third, a company that made machines that produced oxygen and nitrogen. He was a constant tinkerer, wondering how things -- and the world around those things -- worked. His novel machines used a mineral called zeolite, the structure of which tended to separate the elements of any given chemical.
Zeolite was a common mineral and had been used as an absorption agent and building material for millennia. For some reason, only Hursey came up with the idea of using zeolite to separate the water in blood from its other components. In October 1983, he tested pure zeolite on a mouse in his basement. Hursey cut the mouse open, put zeolite on the wound, and the bleeding stopped. The mouse survived.
It was a breakthrough in medical trauma treatment, but even after Hursey patented his idea and shopped it to pharmaceutical companies, no one seemed to care. He eventually shelved his idea and went back to work at his struggling gas machine company. It wasn't until he looked for a sales partner that zeolite would see its true potential.
For centuries, the only way to treat bleeding trauma wounds on the battlefield -- or anywhere, really -- had been gauze and pressure. This combination buys the body time to clot the wound, if the bleeding isn't too substantial. Even off the battlefield, trauma is the world's fourth-leading cause of death, and uncontrolled bleeding causes half those deaths.
Despite the advanced technologies of western medicine, no advancements in stopping uncontrolled bleeding had been made for hundreds of years before Hursey put zeolite on a mouse, and no one noticed.
In an effort to save On Site Gas, his gas machine business, Hursey met with Bart Gullong in a Connecticut pizza parlor. Despite a privileged upbringing, Gullong was down on his luck and looking for meaning in his life. He joined On Site Gas on a commission-only basis and began translating Hursey's brilliant machinery into a thriving enterprise. Hursey only told Gullong about zeolite and its potential in passing.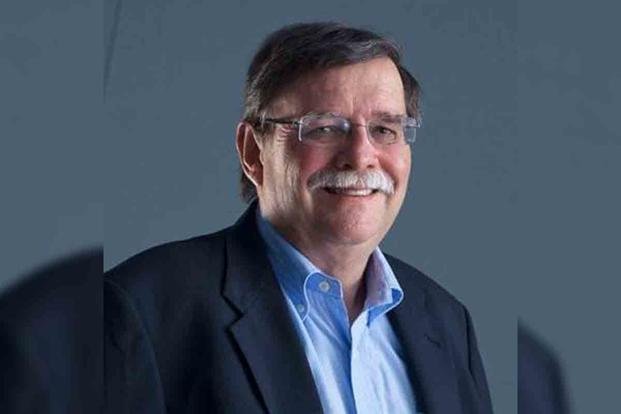 Gullong eventually networked his way into bidding for a military contract to build a compact oxygen generator for a proposed mobile field hospital called Forward Resuscitative Surgical Systems. While the other bidders only sent in proposals, Hursey created a scaled-down prototype of his oxygen generator for the military in just six weeks.
From that first contract, Gullong got an almost-impossible chance to show what Hursey's zeolite creation could do. Their Defense Department contact told him about a blood clotting trial they were conducting, and how one of the competing companies had dropped out. Gullong asked whether zeolite could take the slot, and the Office of Naval Research agreed.
A number of defense contractors were signed on to demonstrate their proposed hemostatic agents (chemicals that clot blood) on arterial wounds in large pigs. Of all the entries, Hursey's zeolite powder was the only product with a 100% survival rate. Elated, Gullong dubbed the product QuikClot and began to market it toward the military.
There was just one problem: The Army, the largest of the branches and the one with the biggest budget, was backing another, less effective product.
"In the Blood: How Two Outsiders Solved a Centuries-Old Medical Mystery and Took On the US Army" details Gullong's fight to save the lives of American troops in the face of the Army's resistance to Hursey's revolutionary creation. It also describes the improvements Hursey and colleagues made to QuikClot over the years, resulting in the creation of QuikClot Combat Gauze.
Millions of dollars were spent and wasted before the Army adopted QuikClot, a major drug company faced whistleblower lawsuits in its fight to champion its alternatives, and untold numbers of American troops were saved and died while the real-world combat of the Global War on Terror raged the entire time.
"In the Blood: How Two Outsiders Solved a Centuries-Old Medical Mystery and Took On the US Army" is an engrossing and fascinating history of this simple but miraculous discovery, as well as the personal stories of the unsung heroes who fought to get it into medical kits the world over. It's available on Kindle eReader, audiobook and hardcover now.
-- Blake Stilwell can be reached at blake.stilwell@military.com. He can also be found on Facebook, Twitter, or on LinkedIn.
Keep Up With the Best in Military Entertainment
Whether you're looking for news and entertainment, thinking of joining the military or keeping up with military life and benefits, Military.com has you covered. Subscribe to the Military.com newsletter to have military news, updates and resources delivered straight to your inbox.