Why on earth would you buy a condo, when you can own a house?
"Lots of reasons," says US Navy Veteran Dennis Taylor, who recently bought a condo in Long Beach, California with his VA home loan benefits. "Being single, I didn't need a lot of space, but I still wanted the American Dream. First of all a condo was in my budget, and I was blessed that the real estate market was low at the time." With a little patience and the help of a good real estate agent, Dennis found the right property in his price range.
Related: Looking for the right agent? We can help. Find a VA-specialized agent for veterans and military families.
In addition to often being less expensive, condos require less upkeep―that is, from the homeowner's perspective. The homeowners association (HOA) usually handles the yard work and exterior maintenance. This can be especially useful for active duty military members. What's more, condos often have amenities like pools, gyms and state-of-the-art playgrounds included in common areas. In Dennis' case, the amenities were almost as important as the price.
Dennis goes on to explain, "The condo I ended up buying has great amenities. The most important one for me is parking." For Dennis, parking was sometimes hard to come by in Long Beach, and he received a few parking tickets. His condo complex offered great parking along with excellent security. His HOA fees are relatively low compared to some. That's because his complex doesn't have a pool or a gym. Those things can drive HOA fees higher, and they weren't important to Dennis.
What Dennis was also attracted to was the common area barbecue patio complete with comfortable lounge chairs. Dennis has two grown children who visit often, and they have enjoyed cooking out as a family activity. The area is conveniently close to Dennis' unit, which is on the third floor, and incidentally has a million-dollar view of the city lights at night. In the end, this place was the best choice for Dennis and his family.
What is a VA-approved Condo?
If you're planning to purchase a condo with a VA loan like Dennis, you should know that the development has to be VA-approved. VA-eligible borrowers need to do their homework before choosing a condo for purchase, or they may run into snags trying to get a loan.
To be on the VA's list, it means that the HOA has to have, at one point, applied and received approval. VA's goal is to help protect the interests of Veterans and the Government by ensuring that all properties located in an approved common interest community meet VA criteria. A full list of requirements for VA-approved condos can be found in Chapter 16 of the Department of Veterans Affairs Lenders Handbook.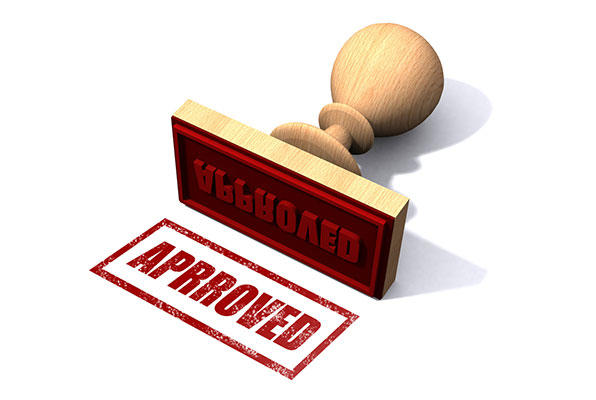 How do I Find a VA-Approved Complex?
One easy way to find a VA-approved complex is by searching properties on the Veterans Information Portal, which can be found here. Just type in the city and state where you want to buy and get a list of approved properties. If you are working with a real estate agent who has experience with the VA loan program, they will most likely do that research for you. Regardless of who does the search, this step is about to get easier for buyers in a few states.
If you live in California, like Dennis, a new law effective on July 1, 2016 states that HOAs must disclose in their annual reports whether their common interest development (CID) has been approved by FHA and VA. Condos are considered CIDs. Once the effects of this new law kick in, all you have to do is ask to see the report.
Dennis' Realtor®, Joanna Rodriguez-Martinez with M.R. & Associates, welcomes the new law with open arms. "It can be such a headache to find out if a condo is approved or not," says Joanna. She explained that sometimes the listing agent knows, but most of the time they don't. It's Joanna's experience that even the HOA may not know. To be sure her clients with VA home loan benefits can buy a property, Joanna usually ends up doing the research herself.
She goes on to explain, "The worst is when a client has fallen in love with the place only to find out it's not VA approved. Then we have to go out and find another condo, always comparing it to the one they can't have." Now, with the new law, at least in California, it's the HOA's job to know for sure, and Joanna believes the new law will help make it easier for her to show only approved [condos] to her military clients.
According to Assemblyman Ed Chau, the author of the bill that became California law, FHA and VA approval enhances the value of properties within a community. Loss of approval, or lack of it, can drive the value of each unit down. So this may give HOAs incentive to apply for VA approval.
What if your condo is not on the "List"?
Let' say you find the perfect condo unit with all the features and amenities you want and, for whatever reason, it's not on the VA-approval list. Does that mean you can't buy it? If your heart is set on a development that's not on the list, all is not lost.
First, make sure you know what type of property you are dealing with. Condos require prior VA approval, but other kinds of similar real estate like townhomes do not. You or your real estate agent can check easily enough with county records to confirm if it's a condo. If you find out the property you want is a condo that is not yet VA-approved, you can go to the HOA and encourage them to apply. HOAs for condos in California would contact the Regional Loan Center in Phoenix to get started. This may delay your purchase, but it could be well worth the wait if you think it's "the one."
Ready to Get Started?
If you're ready to get started, or just want to get more information on the process, the first step is to get multiple rate quotes with no obligation. You can then discuss qualifications, debt to income ratios, and any other concerns you have about the process with the lenders.