Freda Josephine McDonald was born in 1906 to parents who were entertainers in the St. Louis area. The United States at the time was still very much a segregated country, and her parents had trouble making ends meet. She helped them out by doing odd jobs, but her father eventually left the family, leaving his daughter to scrounge for food and cash.
Young Freda began performing dances in the street for money, likely unaware that her dancing would lead to worldwide acclaim -- and a career passing secret messages to the French Resistance during World War II.
At age 13, Freda began performing with the Jones Family Band and the Dixie Steppers, a traveling comedic act. By age 15, she already was married to a second husband, Willie Baker, whose surname she used as her stage name. Her traveling vaudeville troupe was wildly successful by the 1920s, and when it booked a gig in New York City, she stayed and divorced Baker.
Her move to New York came at the beginning of what would be known as the Harlem Renaissance. Now performing as Josephine Baker, she danced and performed comedy in New York nightclubs and on Broadway. Baker was so popular that she had the opportunity to perform in Paris, a trip that changed her life.
In 1925, she opened La Revue Nègre, and it wasn't long before her dancing and comedic abilities garnered worldwide attention. She toured Europe and was soon the most popular entertainer on the continent. Baker was the first Black woman to appear in a motion picture, 1927's "Siren of the Tropics."
Her acts featured an all-banana skirt, a live cheetah that terrified the house orchestra and an outfit made only of pink flamingo feathers. She hung out with author Ernest Hemingway, was painted by Pablo Picasso and welcomed at palaces across Europe.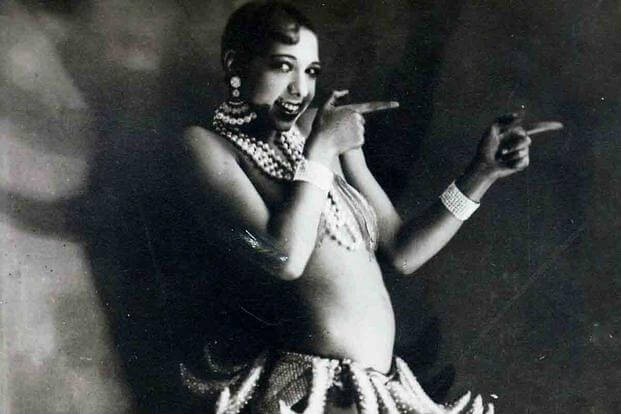 But Baker's European popularity never caught on at home. Her shows featured her dancing provocatively with White men. One of her films portrayed a romance between her and a White man. The film was banned in the United States, but she returned to Broadway anyway, bringing her show, Ziegfeld Follies, there in 1936.
After the trip back to New York was met with harsh criticism, she returned to France for good. In spite of her New York reviews, Baker's worldwide star hadn't faded a bit, which was good for everyone -- especially the World War II Allies.
At the outset of World War II, Baker was recruited by French intelligence. She was so popular in World War II Europe that even the Nazis wouldn't harm her as she moved to perform -- and perform her secret trade, spycraft. She used her star power to gain access to high-level events, gather information at Axis embassies and take secret photos of Nazi bases.
As she traveled, she also carried secret messages written in invisible ink on her sheet music. She hid information on Axis troop concentrations and movements in her underwear. She also used her stardom to avoid being searched and to move freely around occupied Europe. It was the perfect cover for any spy.
The information she gained allowed her to out those working for the Nazis in occupied France, or any infiltrators in the French Resistance. It's said that she hid Jewish people from persecution and execution in her chateau in the south of France, then controlled by the Vichy puppet government.
Baker also used her very real health problems to leave Axis-controlled Europe to entertain Free French and other Allied troops in North Africa. For her wartime contribution, she was awarded ​​ the Croix de Guerre, the Rosette de la Résistance and was made a Knight of the Legion of Honor by Gen. Charles de Gaulle himself.
After the war, Baker continued performing worldwide and was largely welcome wherever she went. The only place she had trouble was in her native country, the United States. Her performances became a referendum on desegregation, forcing nightclubs who hired her to allow Black patrons. This led to some animosity from American audiences and media -- some of which accused her of being a communist.
Baker was a vocal supporter of the civil rights movement in the United States. She wrote articles supporting the end of Jim Crow, refused to play for segregated audiences and even traveled the South, giving speeches as well as performing. She was at the 1963 March on Washington with Dr. Martin Luther King Jr. and was the only woman to give an official speech. She wore her World War II-era Free French uniform, complete with the Legion d'Honneur.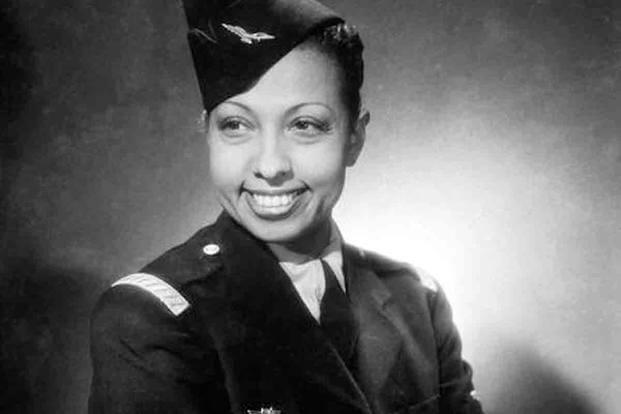 When King was assassinated in 1968, his wife, Coretta Scott King, asked her to take his place as the leader of the movement in the U.S., but Baker declined. She believed her children were too young to lose their mother.
Her last performance came in 1975, a 50-year anniversary revue of her life's work. It was held by Prince Rainier of Monaco and his wife, Princess Grace, and attended by celebrities from all over the world. The revue was supposed to have multiple performances by its star, but Baker died four days later on April 12, 1975.
-- Blake Stilwell can be reached at blake.stilwell@military.com. He can also be found on Twitter @blakestilwell or on Facebook.
Want to Learn More About Military Life?
Whether you're thinking of joining the military, looking for post-military careers or keeping up with military life and benefits, Military.com has you covered. Subscribe to Military.com to have military news, updates and resources delivered directly to your inbox.