The fate of Bravo Team member Clay Spenser  on "SEAL Team'' was the biggest cliffhanger at the end of season five, especially after the news that actor Max Thieriot would be starring in the new drama "Fire Country" for CBS.
Now that season six of "SEAL Team" is streaming on Paramount+, we know that Clay survived the ambush in Mali but now faces a difficult rehab from severe injuries. That means Thieriot is starring in two shows at the same time this fall, carrying an enormous workload as he continues to play one of the most beloved characters on "SEAL Team" while taking on a very complicated character on "Fire Country."
"Fire Country" will premiere on Oct. 7, 2022, and air Friday nights at 9 p.m. ET/PT on CBS between "S.W.A.T." and "Blue Bloods," while new episodes of "SEAL Team" stream Sundays on Paramount+. 
The new show is based on an idea from Thieriot, who grew up in Northern California's fire country. CBS loved his pitch and connected him with legendary producer Jerry Bruckheimer ("Top Gun: Maverick"), whose company has produced a string of hit television series, including all the "CSI" shows, "Without a Trace," "Cold Case" and "Lucifer." 
Thieriot plays Bode Donovan, who's serving a sentence for robbery and agrees to join an inmate firefighting program. If he succeeds, he'll shorten his prison time and get back to his life. Bode agrees to the program, but things immediately take a turn when he's sent to a different camp than the one he signed up to staff.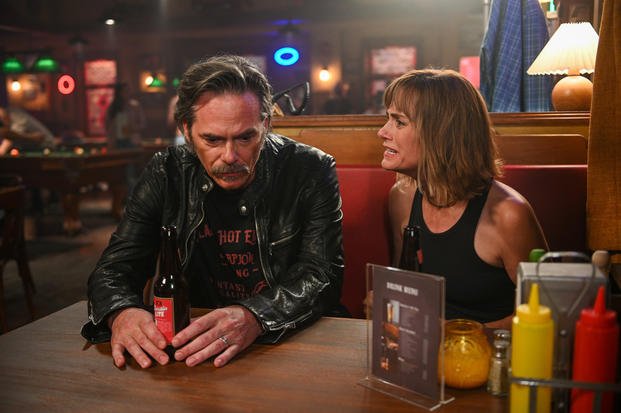 Bode's been sent to his hometown, a place he left in disgrace. He's changed his name and never planned to return. His dad (Billy Burke, "The Twilight Saga") and mom (Diane Farr, "Numb3rs") have major jobs in the local firefighting organizations, and Bode has complicated relationships with them and all the friends he left behind.
"Fire Country" has all the procedural disaster-of-the-week content you'd expect from a top-flight CBS show, but the hidden secrets and family drama bring an element of "Yellowstone" to the proceedings. After seeing the first two episodes, the show feels like a surefire hit.
Thieriot got on the phone to talk to Military.com about "Fire Country" and "SEAL Team." 
The big news this season on "SEAL Team" is that, while Clay survived his injuries from the Mali mission, his right leg was amputated below the knee, and his story this season focuses on recovery. It turns out that kind of story had been discussed for a long time.
"The stuff I got to do this season on 'SEAL Team' was pretty awesome," said Thieriot. "We always try to make an emphasis on struggles that folks actually go through in the military. That's a big storyline that we've talked about for years. This year seemed like a good opportunity for me to do it."
Killing Clay Spenser would have made for an easy transition for Thieriot, but he wanted to tell the SEAL's story this season, even though things got complicated. "Midway through the season, when I'm juggling trying to come up with storylines and work with the writers room on "Fire Country" and editing the pilot, all of a sudden 'SEAL Team' was really picking up again," Thieriot said. "I was like, 'Did I commit to too much?' There was a lot to carry."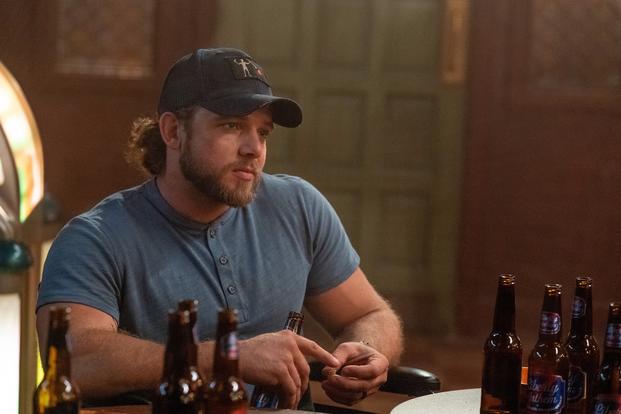 "The easy way out would have been for Clay to die in the explosion," he continued. "I'm really happy that everybody was on board to not take the easy way out and really invest in continuing the arc of these characters."
Thieriot went to CBS with his idea for "Fire Country" shortly after registering it with the Writers Guild of America in April 2020. Less than 2½ years later, there's a show on the air. A television creator's first project can take half a decade or more to go into production. Part of that incredibly fast turnaround is due to how good the concept turned out to be, but part of it comes from CBS knowing just how much its viewers responded to Thieriot's performance on "SEAL Team." 
The inspiration for the show is personal for Thieriot.
"I grew up in a small town in northern California, like 1,000 people, where a lot of my friends do this job," he said. "For me, it's funny, because you're surrounded by stuff that obviously feels like normal life to you. When I started telling people about this inmate firefighter program, they were shocked to hear about it, 'What do you mean, there's inmates fighting fires?' That's when I realized that this thing I grew up around wasn't really normal.
"I also love the small town aspect of the show," he continued. "I was a big fan of the show 'Friday Night Lights' and how all these stories were so intertwined. That's so true when you grow up in a small town. I go home, and I know everybody, and everybody knows everything that's going on with everybody's life, which can be good and bad."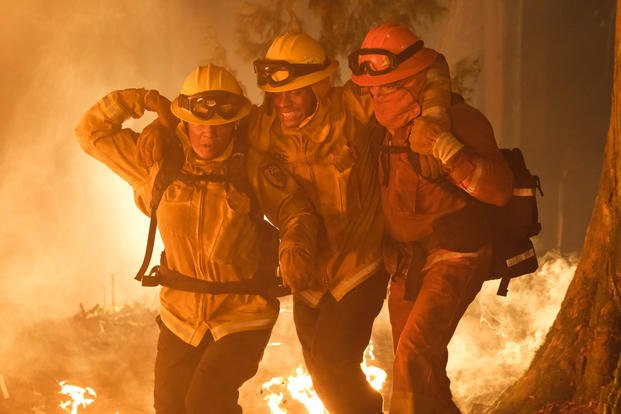 The fire effects in the first two episodes are impressive, but Thieriot says we should expect the show to be a "blaze of the week" series.
"Things only get crazier and cooler the more we get embedded in this world and this town," he said. "The incidents are awesome, because Cal Fire is an all-risk department. As the season goes on, the things that we respond to are not always fire. The calls really run the gamut. There's so much to play with and so many things that we can possibly show. It's almost like the hardest part of making the show is that the scope of what Cal Fire does is so big that you're trying to pick which one to do. That's a good problem to have. 
"I'm really thankful for what CBS has allowed us to do with 'Fire Country.' The show has the procedural element that CBS likes, and the audience's used to, but at the same time, like, it's very much a serialized drama. I think audiences nowadays really like to connect with these characters and watch  their arcs and watch them evolve over time. There's definitely no shortage of that in the show, so I think the journey is going to be really cool."
So, the good news for "SEAL Team" fans is that it looks like Thieriot is sticking around to play Clay Spenser for at least the rest of the season on Paramount+.
The even better news for Thieriot's fan base is that he's created "Fire Country," a show that shows a lot of early promise and that CBS will broadcast for free on Friday nights. With a bit of luck in the ratings department, Thieriot may be able to play a pair of great roles at the same time for a few years to come.
Keep Up With the Best in Military Entertainment
Whether you're looking for news and entertainment, thinking of joining the military or keeping up with military life and benefits, Military.com has you covered. Subscribe to the Military.com newsletter to have military news, updates and resources delivered straight to your inbox.