Former Navy SEAL Jack Carr made a huge splash in the publishing world in 2018 when he released the first James Reece novel, "The Terminal List," which tells the story of a Navy SEAL bent on dispensing justice to those who have hurt him and his country. That novel is now an eight-episode series, starring Chris Pratt, streaming on Prime Video, just four years after the world was introduced to Carr and his SEAL alter ego, Reece.
The show has become Prime Video's #1 show since it was released on July 1, and it seems inevitable that Amazon will order a followup soon. There's plenty of material. Carr has published one new book every spring, and the fifth and most recent book, "In the Blood," hit #1 on The New York Times bestseller list this spring.
In addition to Pratt's turn as Reece, the show features Taylor Kitsch ("Lone Survivor") as Reece's SEAL buddy, Ben Edwards; Constance Wu ("Hustlers") as journalist Katie Buranek; Jeanne Tripplehorn ("Waterworld") as Secretary of Defense Lorraine Hartley; Jai Courtney ("A Good Day to Die Hard") as defense contractor Steve Horn, and former SEAL Jared Shaw as SEAL Ernest "Boozer" Vickers.
Other literary action heroes like Harry Bosch and Jack Reacher have taken decades to get a movie or television series. How did "The Terminal List" move from page to screen so quickly? Shaw is the key, and the story is fascinating.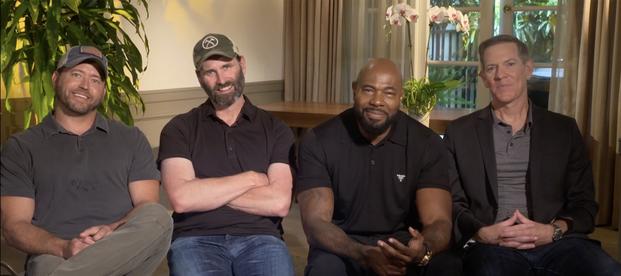 Shaw joined author/producer Jack Carr, producer/director Antoine Fuqua ("Training Day") and showrunner David DiGilio for their conversation with Military.com, and a rather long interview slot got taken over by the amazing story of how Shaw introduced the people who made this happen long before the novel was even published.
These guys love this show and love working with veterans during production. The audience seems to agree. Here's their amazing story.
Military.com: It's only been four years since "The Terminal List" was published. How did this show happen so fast?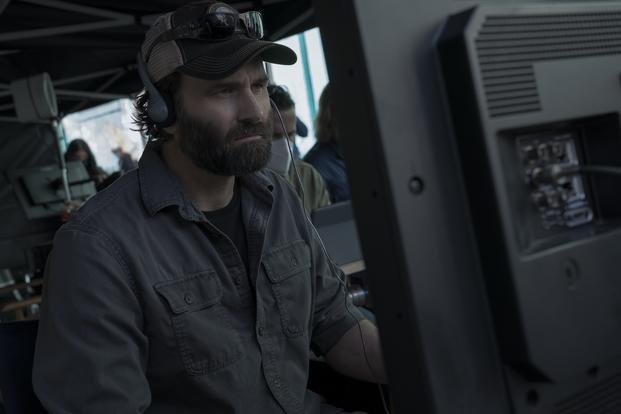 Jack Carr: "We would not be sitting here today if it wasn't for Jared Shaw, the guy sitting right next to me right here. We were buddies in the SEAL teams. The ["Terminal List"] book was coming out in March of 2018 and Jared called me in November of 2017 and we reconnected and talked.
"He found out that I had a book coming out and wanted to give it to a friend of his. And of course, I said, 'Yeah, who's that?' And he said, 'Chris Pratt,' which was interesting, because as I sat down to write the book, during my last year in the military, I pictured Chris Pratt playing this role. I thought of Antoine directing. Of course, I knew no one in Hollywood, no one in publishing, I'm just sitting in a little closet of an office of our rental in Coronado, California, writing this story.
"I saw Chris' transformation from 'Parks and Rec' to an operator in 'Zero Dark Thirty.' He seemed like a genuinely nice person, a likable person on and off screen. As his career continued to move forward, I continued to write and I thought that Chris is also someone who needs to do something a little different. He's proven what he can do, but he has so much more potential. This is just me sitting in my office typing away, letting Chris Pratt know he has potential. [laughter all around]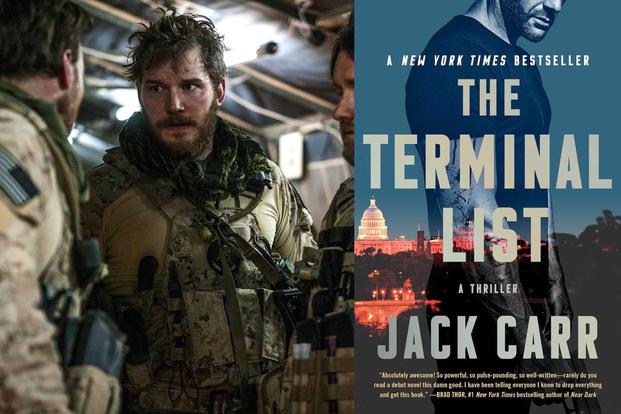 "I thought Chris bringing this character would let him do something a little different. I thought of Tom Hanks doing comedies during the '80s and then taking a risk with 'Philadelphia' in the early '90s, and Tom was able to do anything from then on out. I thought Chris Pratt is the only person that can bring this character to life. And Jared made that happen. And Antoine brought it to life on screen. And David over here as the showrunner, right from the beginning was the glue that kept this team moving in the right direction, and he also added this psychological thriller element to it. That really brings it to the next level and differentiates the show from other things that are out there."
Military.com: Jared, I'm sure Jack's not the first person you know from military service to show you what he'd written. What was different about 'The Terminal List' that got you to put yourself on the line to share it?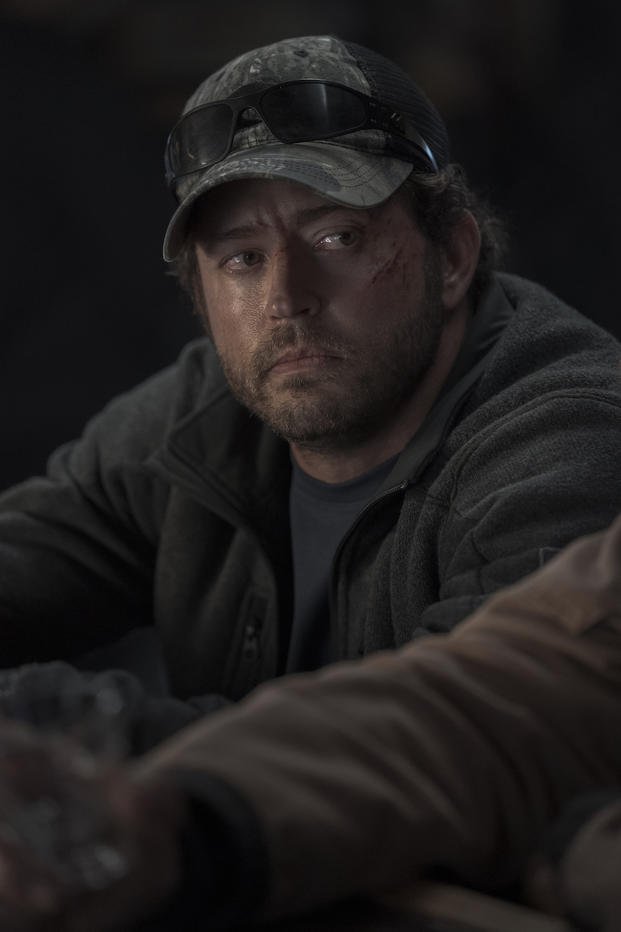 Jared Shaw: "In the position I'm in, I get stuff thrown at me quite a bit. Jack is always very kind when he tells the story, but I always say we've got to reverse a little bit more and go back to where it began. When I was transitioning out of the military, I was back and forth on what to do. I had just screened positive for the selection course for SEAL Team Six. But this industry is something I always wanted to be a part of. I had never really talked to people about it, but I played the safe route and said to myself, 'I'm going to get out and go back to Texas, jump into the gun industry, teach people to shoot self-defense,' that type of thing.
"As I'm getting out, Jack was the only person in a leadership position who came up to me and said, 'Jared, I hear you're getting out; what are your plans?' We didn't really know each other. We've worked together just a little bit. I said, 'I'm kind of back and forth on a few things.' He said, 'Come into my office,' and we sat down. He devoted his time and went over different options with me and then connected me with people that he knew and worked with in the outside world. He didn't have to do that, and it always, always stuck with me.
"Fast forward five years or so. I get a call from a mutual buddy who said, 'Hey, man, I got a book I think you should read.' And then he said Jack's name. I said, 'I remember him. He did something for me that he had no reason to do. He owed me nothing, but he invested some time in me.
"Right away, that opened the door. I said, 'Absolutely. Let me look at that book.' I thought that here's a military guy getting out with no writing experience. I'm gonna read the book, but we'll see. When I read the book, I was blown away, absolutely blown away, because Jack's able to speak the language. He comes from that world.
"He tied the military world into a story that knocked me off my feet. So I got hold of him. I said, 'Jack, I got a buddy I gotta give this to. Do you mind if I give it to Chris Pratt?' And he's like, 'Absolutely!' And he tells me that's how he's envisioned it.
"So I gave it to Chris and he loved it. Then Mr. Antoine Fuqua here had been pitched it at the same time, so our worlds connected with him and [producer] Kat Samick. We had dinner and it was an honor for me to be able to meet him, just knowing his background and what he had done. When we met him, that was the beginning of it. Once we kicked off, I got to meet Dave DiGilio.
"Loyalty in our community is a big deal. From the beginning of working with him, he's displayed that loyalty, and I'll forever have a friend in him from this point on. So this is just the A team to work with, just a bunch of solid, solid people and I couldn't be more thankful."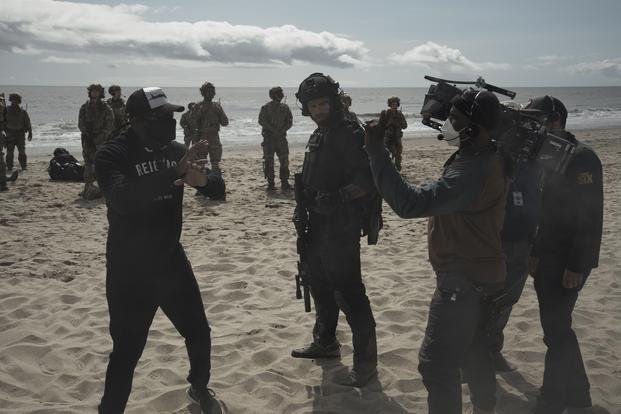 Antoine Fuqua: "It's really interesting to hear that. I harken back to 'Tears of the Sun' when I was working with [military consultant and former SEAL] Harry Humphries. I got the opportunity to meet some SEALs. One day I was filming a scene on the USS Truman where there's supposed to be a fence on the border to separate Cameroon. There was a little group of SEALs sitting over there just watching me, and they kept calling me Doc. 'Hey, Doc, come here.' So one day I walked up and asked, 'Why do you guys keep calling me Doc?' They said I said, 'You've got to be a f***king psychiatrist to deal with some of these people.' [Laughter all around]
"What was happening was that I was trying to build a fence and production was saying they wouldn't have enough time to do it. And these SEALs called me over and said, 'Antoine, if you want us to build the f***ing fence, we could get it done.' I love these guys. If I had a whole crew of SEALs, I'd have time to shoot another half of a movie.
"I became friends with some of these guys, and I stayed in touch with them. I've been wanting to make a film about the SEALs for a long time. When 'Zero Dark Thirty' came out, I thought [director Kathryn Bigelow] did a great job. So I realized that was not going to happen for a while.
"Then I got the opportunity to meet another SEAL, who was a team leader for SEAL Team Six. He told me about 'The Terminal List' and said, 'You should jump on this before this book comes out. It's written by a friend of mine who's a former SEAL, and you should read it.' I don't even know if Jack had a publisher yet. I read the manuscript and got excited about it and was trying to pursue it.
"Then I got a call from Chris. He said, 'I think you're trying to get this book called 'The Terminal List,' because they said another person is but they wouldn't tell me who.' I think he found out through Jared. I said, 'Yeah, I am.' He goes, 'So am I.' As I said, 'What are we gonna do?' He goes, 'Let's just get it together.'
"But he actually said, 'Let me buy it. I'll go get it and then I'll just come back to you soon as I buy it, and we'll do it together.' And he was a man of his word. I would have come to Chris anyway; that's what I wanted since 'The Magnificent Seven.' We've been trying to find something to do together anyway.
"So that's how it came about. We talked about it as a movie, but it didn't make sense. Then we got a great showrunner and writer, Dave here. I met Dave, and he had a psychological bent on it, and things took off from there with Amazon. And that's how it came about."
David DiGilio: "Picking up the story from there, as I'm coming into it, I'm reading Jack Carr's novel fresh. If you're a civilian reader like me, you often have a connection to the military through family members. I also grew up inside the Beltway and have a lot of connections into the CIA. I had long been looking for a novel that felt incredibly authentic to the military experience.
"That's the thing that blew me away about Jack's writing. Not only had he lived this, he's a real student of history and you feel the history of the warrior class in that novel. I was really blown away by that. We had this idea that we could take this character in the storyline, but then actually add a little new surprise to book fans by leaning into what is going on in James Reece's head.
"Jack has that angle in the book. There are flashbacks layered in that remind you of what he's been through and why he's on this path of vengeance. And I said to the guys, 'What if we amp that up?' Then we get to honor that military authenticity and that tradecraft. And I think it was Chris who said to take that tradecraft and set it against a tone of paranoia. And that question of 'What is truth?' is something that's really applicable to today's society. You can lean into that tone of mystery and not get this incredible action that Antoine is known for.
"But Antoine is also character, character, character. Every action sequence is driven by character, and he looks at how you work with these incredible movie star actors to really foster what is at the heart of each character. Everything that's in there, you can draw a direct line back to the novel.
"And thank you, again, to Jared and his friend as well for finding this book and connecting the dots. Jared has been with me through every step of this process, including down to the visual effects reviews. We're probably the only show that has a Navy SEAL as a co-producer, who's sitting in visual effects reviews, making sure that every muzzle flash, every bullet hit is as authentic as possible."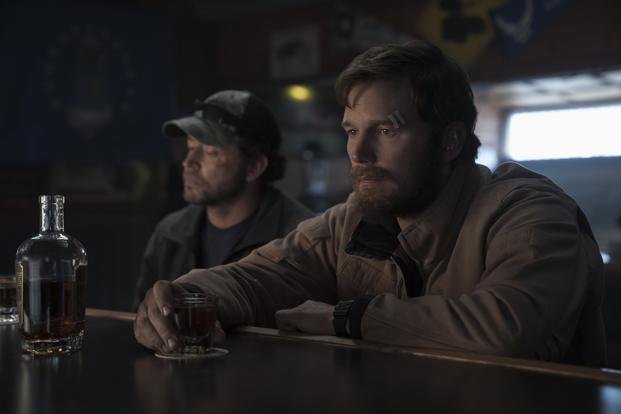 Jared Shaw: "Well, authenticity is the word there. And that's where I have to tip my hat to Mr. Fuqua and Dave here for both going to the mat. Every time Jack and I brought something up, they went above and beyond every single time to make sure that was done right. In the community that we come from, that's a big deal. We have to honor that community. So I can't thank you enough, honestly. Because it's our brothers and sisters we will be showing this to, so we appreciate that."
Antoine Fuqua: "At the end of the day, we know it's entertainment that we do, but what they do is the reason we're able to do entertainment. They're the reason that we can walk around to Starbucks in flip-flops and all that. Because these guys do that, we work to honor them.
"We also have a lot of veterans who are crew members behind the camera working as well. We try to do our part to help our men and women in service. The big win would be for them to enjoy the show and for it to be a success so we can do it again and use even more military people next time."
Keep Up With the Best in Military Entertainment
Whether you're looking for news and entertainment, thinking of joining the military or keeping up with military life and benefits, Military.com has you covered. Subscribe to the Military.com newsletter to have military news, updates and resources delivered straight to your inbox.