John "Chick" Donohue was a Marine Corps veteran hanging out at his local bar when everyone started complaining about the anti-war protestors. Chick decided that someone needed to let the boys in 'Nam know that they still had their supporters back home.
His solution? Smuggle some Pabst Blue Ribbon into the war zone and deliver a can to all the guys from the neighborhood who were fighting for their country in Southeast Asia.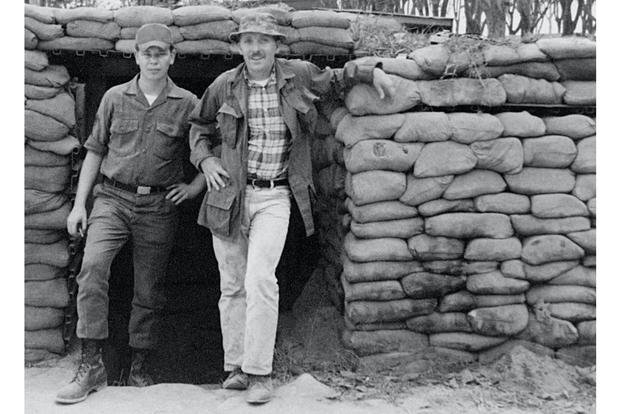 This is a 100% true story. Donohue was working as a Merchant Marine, so he had the connections to get on the right boat and he really roamed the country delivering beers to his friends.
Related: How One Veteran Snuck Into Vietnam for the Greatest Beer Run Ever
Chick's story eventually inspired a book "The Greatest Beer Run Ever," and that book is the basis for a new movie made by Oscar-winning director Peter Farrelly ("The Green Book"). The movie is coming to theaters and Apple TV+ on Sept. 30, 2022 and we've got a look at the trailer.
Yes, that's former Disney Channel heartthrob Zac Efron with a grown-man mustache as Chick. You'll also recognize Bill Murray as the bartender whose support for the troops inspired Chick to undertake this crazy mission. Russell Crowe shows up as a war photographer who shows Donohue the ropes once he lands in the war zone. That's Thailand standing in for Vietnam in the movie.
"The Greatest Beer Run Ever" would be a dumb idea for a movie if someone had just made it up. Who would believe that a veteran would risk his life just to share a few beers with his friends?
Except the story behind the movie is 100% real. Pabst Blue Ribbon was so impressed by Donohue's story and skills as a raconteur that it made a short documentary about his journey in 2015. Seven years later, we've got a feature film to enjoy. 
Here's hoping the movie Chick Donohue is just as entertaining as the real one.
Keep Up With the Best in Military Entertainment
Whether you're looking for news and entertainment, thinking of joining the military or keeping up with military life and benefits, Military.com has you covered. Subscribe to the Military.com newsletter to have military news, updates and resources delivered straight to your inbox.