Director Roland Emmerich's "Moonfall" looks like one of the best save-the-planet sci-fi movies to come along in a while, but it won't open in theaters until Feb. 4. If you can't wait that long or just aren't ready to be out in crowds, you can stay home and stream "Moon Crash" on Feb. 1.
"Moon Crash" is the latest blockbuster knockoff from the shameless copycats at the Asylum, a studio that got its start grinding out straight-to-video movies that had titles that were confusingly similar to recent action-packed hits.
Take 2016's "Sinister Squad," released around the same time as the DC comics movie "Suicide Squad." Apparently, there are plenty of people who are easily confused and will rent one when they think they're getting the other.
"Moon Crash" was made under the title "Meteoroid," but the marketing department seems to have stepped up and slapped an appropriately confusing title on the film just before release. Check out the trailer.
Jeremy London gained fame back in the 1990s on television shows like "I'll Fly Away" and "Party of Five." In "Moon Crash," he's playing an officer who didn't really have the time or inclination to visit a tailor who could give him a proper uniform fitting.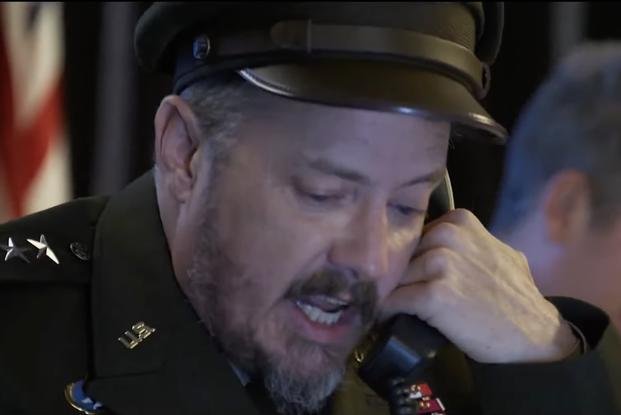 Anyway, private enterprise has been given drilling rights on the moon and they screw up, breaking off a huge chunk that becomes a planet-killing meteoroid hurtling toward Earth. Can astronauts with an electromagnetic pulse (EMP) take out the giant rock before it destroys the planet?
This is the kind of scenario we should all hope they're doing over at the Space Force. "Moon Crash," "Moonfall" and the recent Netflix movie "Don't Look Up" are nowhere near the first Hollywood movies to contemplate a world-killing space disaster. Everyone knows what happened to the dinosaurs when a giant meteor hit the planet all those millennia ago.
The most amazing thing about "Moon Crash" is that Asylum pretty much released the exact same movie just more than a year ago. "Meteor Moon" does offer a twist with a Ford Mustang in space, something craftily borrowed from the last "Fast and Furious" movie.
Of course, there's nothing stopping anyone from renting "Meteor Moon" today and watching "Moon Crash" on Feb. 1 as a warmup for "Moonfall" on Feb. 4. That should be enough space defense strategy and falling space rock debris to satisfy any movie fan.
Keep Up With the Best in Military Entertainment
Whether you're looking for news and entertainment, thinking of joining the military or keeping up with military life and benefits, Military.com has you covered. Subscribe to the Military.com newsletter to have military news, updates and resources delivered straight to your inbox.