"Assault on VA-33" is an unapologetically efficient, no-nonsense thriller about a veteran battling PTSD who's forced to save his family and rescue hostages after a terrorist takeover of a VA hospital outside Buffalo, N.Y.
The movie is playing in theaters and will be available on digital on April 6.
Navy veteran Christopher Ray has made a career for himself directing independent action movies, and "Assault on VA-33" brings together his highest-profile cast to date.
The movie stars Sean Patrick Flanery as Jason Hill, a veteran who's struggling with PTSD and trying to keep his life on track while his wife treats other veterans at the local VA hospital. Flanery brings a lot of the same world-weary gravity he displayed in the recent MMA drama "Born a Champion."
Related: How Sean Patrick Flanery Brought a Marine Veteran to Life in 'Born a Champion'
We also get an kickass appearance from martial arts legend and former "Iron Chef" chairman Mark Dacascos as a hitman; Michael Jai White ("Black Dynamite") pulling acting duty as a put-upon police chief; Nic Cage's son, Weston Coppola, as a surprisingly effective Russian terrorist, and pro wrestler Rob Van Dam in a very funny part that mostly keeps him out of the action.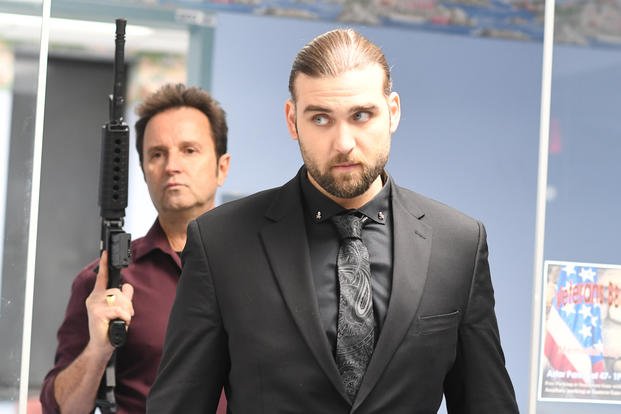 There's a great turn from Richard Gabai as the lead henchman. Instead of the lethal meathead you usually see in this kind of part, Gabai plays him as an exasperated, middle-aged guy who's seen it all before too many times. Gabai is a guy who's acted in dozens of movies and directed everything from low-budget action flicks to Lifetime Christmas movies.
Here's the plot: The Pentagon sends the chairman of the Joint Chiefs to a remote VA hospital for a psych evaluation. A Russian terrorist blames the general for giving the order that killed his brother and takes over the hospital to get his revenge.
No one in the quiet little town takes calls from the hospital seriously, so it's down to Jason Hill to defeat the enemies of America and restore order to VA-33.
Sure, it's a sturdy old plot, but it's the kind of movie that works every time if it's executed correctly, and "Assault on VA-33" is a perfect antidote to the all-computer-graphics action in this weekend's other big release, "Godzilla vs. Kong."
Christopher Ray grew up around movies as the son of legendary low-budget auteur Fred Olen Ray. He went his own way by serving in the military before eventually circling back to a career in the family business. There aren't many veterans of his generation who have the sheer number of movie credits that Ray has collected in a two-decade career. He took some time to share his story with us and talk about his new movie.
Ray's military career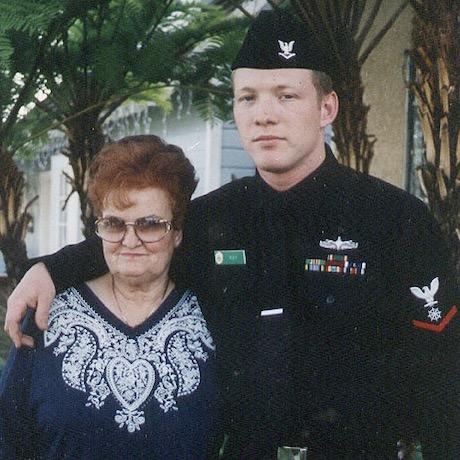 Christopher Ray: "I joined as a seaman in 1996 and served on the USS Independence as part of her decommissioning crew. Then I was quartermaster for two years on the USS O'Brien in Japan and learned star conversion photography. I became a PH [photographer's mate] and went to DINFOS [Defense Information School] and then to Puerto Rico, where I served at Roosevelt Roads Naval Station. After I got out, I worked at SafeTech in Point Mugu for six years. After that, I got back into the film industry."
Growing up in a filmmaking family
Ray: "My father was a single parent, so I would go to school on the set. I joined the military to get away from the film industry. For some odd reason, I decided that I wanted to get back into it. That's why I became a photographer. I made the best part of 50 or 60 films before I ever actually worked with my father after getting back into the business. I wanted to make sure that, when I did actually work with my dad, people didn't think that I was working with him because he gave me a job.''
Rediscovering the joys of 90-minute movies
Ray: "We know this is a fun ride. It's supposed to be a good time for people to watch. And the idea behind it is, we don't want people getting too bored. The first cut that we did was over 100 minutes, and that was too long. So we went through and just started cutting down until it was at a spot where it was enjoyable and still made sense. And it just didn't run on forever."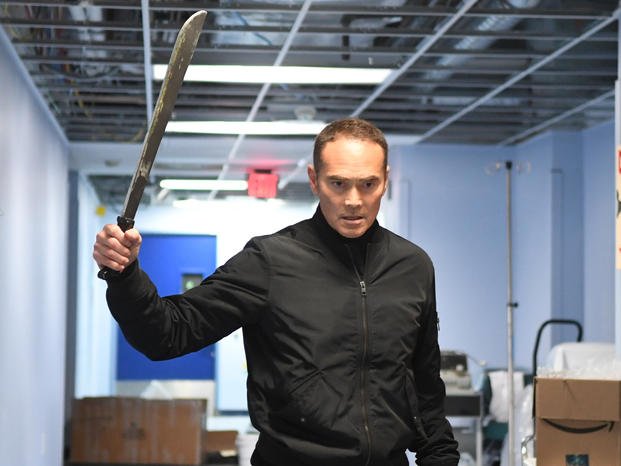 How a great plot idea became a movie
Ray: "I've made about 15 films out of Buffalo, N.Y. They have so many buildings, they're closing down and opening up and closing down. The city ended up having a children's hospital that was moved to another part of the city. So this empty hospital was available and we had an idea to do this type of thing."
"We're just trying to figure out what would make the most sense, and making it a VA hospital made sense for me. I could relate to it and understood the topic, so that made it easier for me to talk with the writer and get involved there. We were able to add a lot of touches like the PTSD posters on the wall when we go into Gina Holden's character's office."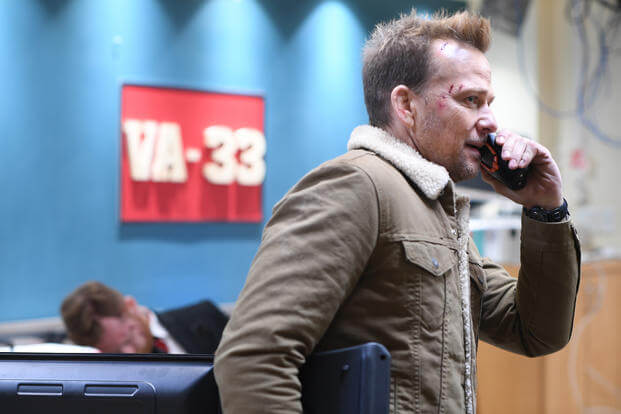 How Sean Patrick Flanery got involved
Ray: "Richard Gabai has been a friend of mine since I was a kid, and he's been friends with my father for about 30 years now. He recommended Sean, and after looking at his work, I realized he really did fit the look and the background. Sean came up with a lot of the personality you see in the film. The premise was always there, but the way he adapted the needs of his character was all Sean."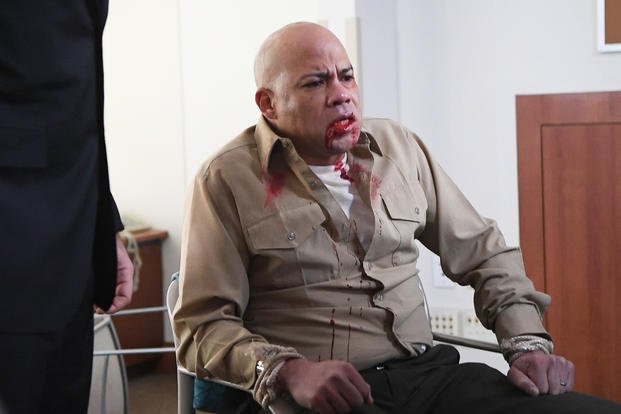 Getting down to the details
There's a balance between getting the military stuff correct and making an entertaining movie. It's even more of a challenge when you're not working with an unlimited budget.
Ray: "So we tried to make sure we took care of the things that were important, I served for seven years, and then I was a government contractor for six. When it came to the other things that are the day-to-day stuff that we deal with in the military, I didn't focus on that. There's certain things, especially on low budget films, we can't afford. I had to decide which ones made the most sense."
Keep Up With the Best in Military Entertainment
Whether you're looking for news and entertainment, thinking of joining the military or keeping up with military life and benefits, Military.com has you covered. Subscribe to the Military.com newsletter to have military news, updates and resources delivered straight to your inbox.