Michelle Viscusi is a National Guard veteran and national champion pistol shooter for Team GLOCK, a profile that led to her recruitment into the new campaign to promote the latest season of the online multiplayer game "Call of Duty: Warzone."
It's an all-star cast in the spot called "Squad Up the World," and Viscusi is joined by hip-hop artists Saweetie, Swae Lee, Young Thug, Gunna, Jack Harlow and AJ Tracey. There's also Los Angeles Dodgers all-star Mookie Betts and Lakers guard Dennis Schröder, Aston Villa soccer star Jack Grealish and comedian Druski.
If you don't know who some or most of these folks are, congratulations. You've aged out of the culture. "Call of Duty" players are going to be totally jacked by seeing these folks in a great spot directed by Gibson Hazard, the young filmmaker who's now all the rage in the music video world. Check out the spot below.
Here's the shorthand for the gamers: The new season blows up the game and launches an all-new map they're calling Verdansk '84. If you were getting bored with "Warzone," now you've got different terrain and throwback weapons that recall the Cold War era.
You may know Viscusi from her appearance on the History Channel's competition show "Top Shot" and the Outdoor Channel's "GunnyTime." She's also got a popular Instagram page. She took the time to tell us about her military service and how she's become one of the most popular shooters on the internet.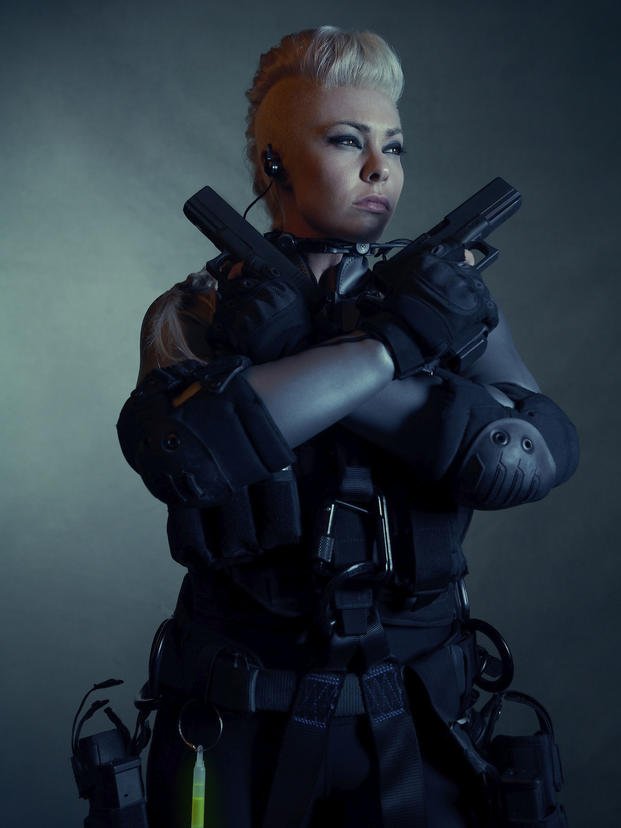 Military.com: What's it like seeing yourself as a character in a 'Call of Duty' game?
Michelle Viscusi: "It was definitely a once-in-a-lifetime experience. And I'm so glad to be a part of it. I am not a huge gamer, but I'm getting into it. To be honest, I just started playing 'Call of Duty' last year when the world shut down. My husband and I were playing every day on the local multiplayer Team Deathmatch. I'm starting to play 'Warzone' now."
Military.com: You know guns. Just how realistic do the virtual weapons in "Call of Duty" seem to you?
Viscusi: "'Call of Duty' makes their stuff pretty realistic, so I wouldn't say there's too many differences. I think what's best about 'Call of Duty' is that you actually get to pick all different sorts of weapons. Obviously, it's a lot harder to do that in person, and there's a shortage of ammunition right now. You can just play the video game and pick anything you want, so it's so much fun."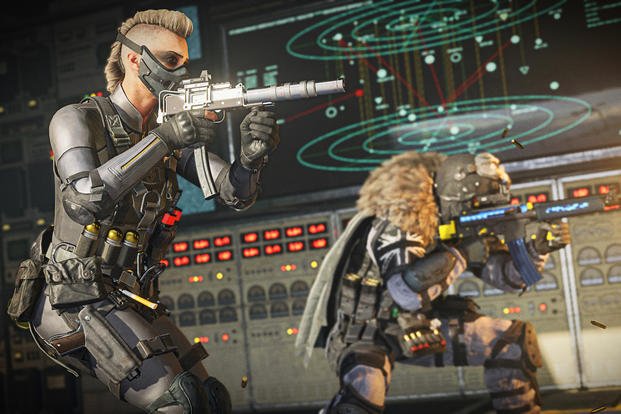 Military.com: Tell us about your service.
Viscusi: "I was 19 when I joined the Army National Guard as an MP back in 2010. I did a year-and-a-half on the Arizona/Mexico border alongside border patrol. During that time, I tried out to be on a TV show called 'Top Shot.' I made it, so I left the border for a very short period of time and went and filmed 'Top Shot' in California for the History Channel.
"Once I got kicked off the competition, I went back to the military. When I got back home, I started training more for competition because I met a lot of competitive shooters at the TV show and thought I could do it, too. As I really got heavily involved with shooting competition at the range, I met more well-known competition shooters, and they helped me get to where I wanted to go.
"I left the National Guard in 2013. I did three years. And the reason why I didn't sign back up was just because I was also bartending at the time, and I also had to have weekends for the National Guard. I ended up trying out for and making Team Glock, so I was traveling a lot for Glock and shooting. I wanted to further my career with Glock so I ended up getting out of the military. I have been with Team Glock for about nine years now as a professional shooter."
Military.com: Thousands of people get their break on a competition reality show, and almost none of them are able to take that chance and turn it into a successful career. How did you pull it off?
Viscusi: "I think it just kind of happened. And I know that a lot of people just don't want to hear that, and they want to think there's a set way. But, you know, either you make it or you don't. The TV show was a great opportunity at the time. And I took something from that and really wanted to further my career in shooting.
"I joined with Glock, and my window opened with them and other opportunities always arise here and there. They're such a well-known company, and we do a lot of work with a bunch of different people. I got to work with Gunny R. Lee Ermey on 'GunnyTime' on the Outdoor Channel as well. So crazy opportunities arise just like 'Call of Duty' did for me, and I couldn't be happier."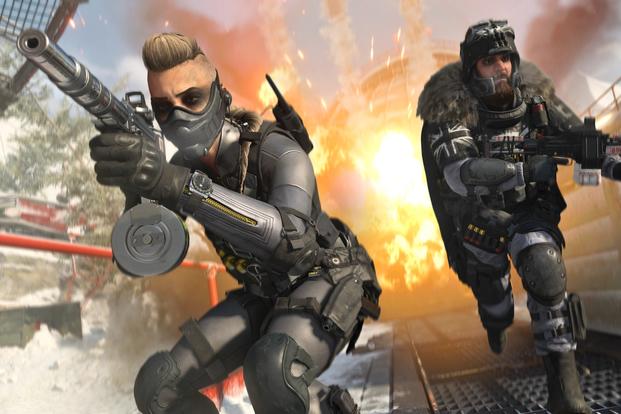 Military.com: How do you think the version of yourself in 'Call of Duty' reflects your own style?
Viscusi: "My character is so bad. She is a thousand times more badass than I will ever be, so I'm not sure it's relatable to real life. I would definitely say that I would want to be as cool as she is. But my character takes about five to six hours to get up and get dressed and ready with the makeup and the hairstyle. I wish I could look as cool as her just in real life. So no, I don't think I'm as badass as she is. I'm sorry. I'm 100% different. You know, I'm an Italian girl. And she's a blonde badass chick with a shaved head and braided hair. It is going to be so cool."
Keep Up With the Best in Military Entertainment
Whether you're looking for news and entertainment, thinking of joining the military or keeping up with military life and benefits, Military.com has you covered. Subscribe to the Military.com newsletter to have military news, updates and resources delivered straight to your inbox.