In a battle that has lasted decades, G.I. Joe and Cobra Commando are taking their conflict to the online wargaming platform World of Tanks PC with two new tanks.
Tankers will be able to add two 3D styles, a TS-5 for the G.I. Joe team and a T-54 first prototype for the Cobra team. The game also will incorporate G.I. Joe-themed missions, decals and emblems for players. Starting on March 18, Prime Gaming players will have the opportunity to choose from Duke and Cobra as two new crew commanders.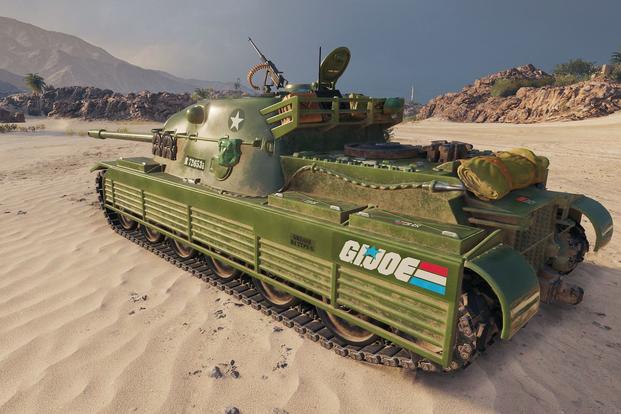 The G.I. Joe TS-5 is called the B.T.T. (Breakthrough Tank), and the Cobra adaptation of the T-54 prototype is dubbed the B.O.A. (Battle Operational Assault). As anyone who has followed the crew since their television cartoon era knows, Joe fans need their acronyms.
Stick with the program, and you'll get access to unique decals featuring the legendary G.I. Joe M.O.B.A.T. (Multi-Ordinance Battle Tank) and the Cobra H.I.S.S. (High Speed Sentry) vehicles, as depicted on their original package art.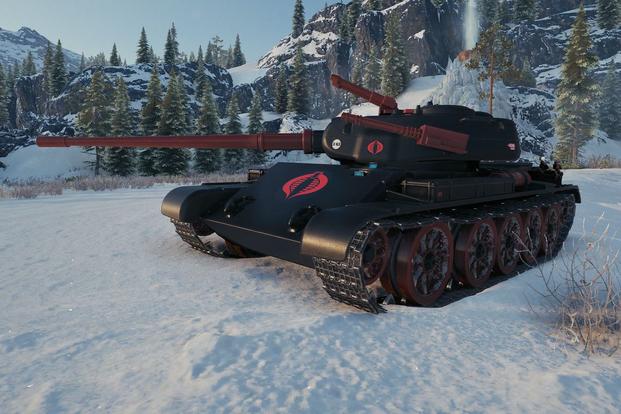 World of Tanks is a free-to-play massively multiplayer online strategy game for PC that launched in 2010. Adaptations of the game are available for Playstation 4, Xbox 360 and Xbox One and also for mobile gaming platforms.
Now you know what to do, and as all G.I. Joe fans can tell you, "Knowing is half the battle."
Keep Up With the Best in Military Entertainment
Whether you're looking for news and entertainment, thinking of joining the military or keeping up with military life and benefits, Military.com has you covered. Subscribe to the Military.com newsletter to have military news, updates and resources delivered straight to your inbox.