The "Missing in Action" movies, the "Rambo" series and "Escape from New York" stand at the pinnacle of '80s cinema, and lead characters James Braddock, John Rambo and Snake Plissken have become movie icons.
Those icons have inspired special tanks in the latest update to the console version of "World of Tanks." "Season 3-ACTION HEROES" launched today for the 20 million players currently on PlayStation 4 and Xbox One.
Check out the trailer, which features the actual voices of Chuck Norris, Sylvester Stallone and Kurt Russell instead of cheap imitations.
What do Braddock, Rambo and Snake tanks look like? We've got the details.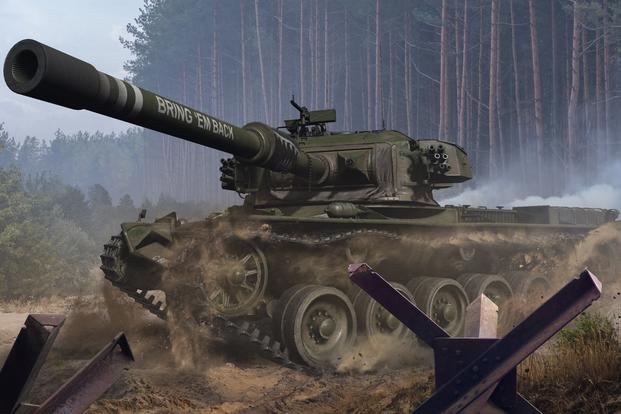 You were expecting Chuck Norris' face on a tank? Nope, but you do get "Bring 'Em Back" painted on the tank's barrel.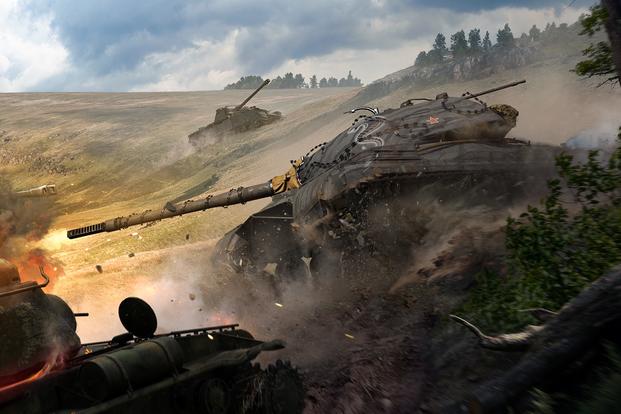 You get a badass snake logo on your tank, and the barrel and body is wrapped in barbed wire.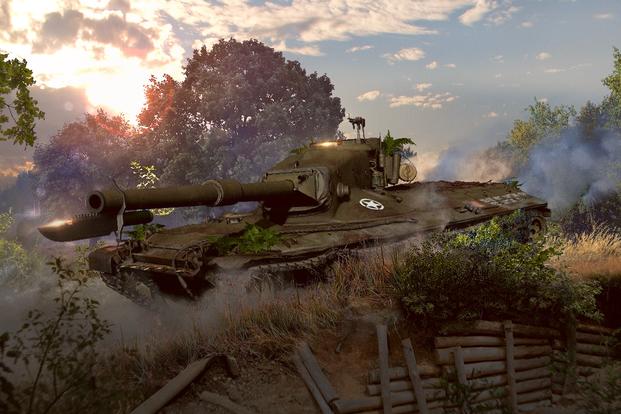 What more does John Rambo's tank need than a U.S. Army logo and a giant version of his survival knife strapped to the barrel?
The World of Tanks console universe is obviously a bit less dedicated to the historical accuracy that defines the original PC version of the game, but that looseness has previously allowed the console game to do fun collaborations with Hot Wheels and WWE Wrestling.
PlayStation and XBox gamers both enjoy cross-platform gameplay so you can play with friends no matter what their console of choice might be.
Keep Up With the Best in Military Entertainment
Whether you're looking for news and entertainment, thinking of joining the military or keeping up with military life and benefits, Military.com has you covered. Subscribe to the Military.com newsletter to have military news, updates and resources delivered straight to your inbox.