The Call of Duty Endowment, a veteran employment charity, is holding its second-annual C.O.D.E. Bowl online Friday, Dec. 11, as military esports teams play the new game "Call of Duty: Black Ops Cold War."
The competition will feature a full complement of teams from the U.S. and British militaries. There will be teams from the U.S. Air Force, Army, Marine Corps, Navy and Space Force, as well as squads from the British Army, Royal Navy and Royal Air Force.
If you're really into the military streaming scene, you'll know the handles of some of the players joining these teams. CouRage, LEGIQN, Huskerrs, Swagg, TeeP, Espresso, Vikkstar, Tommey, C9Emz and Spratt will all be locked and loaded come game time. Teams will be coached by pro Call of Duty players.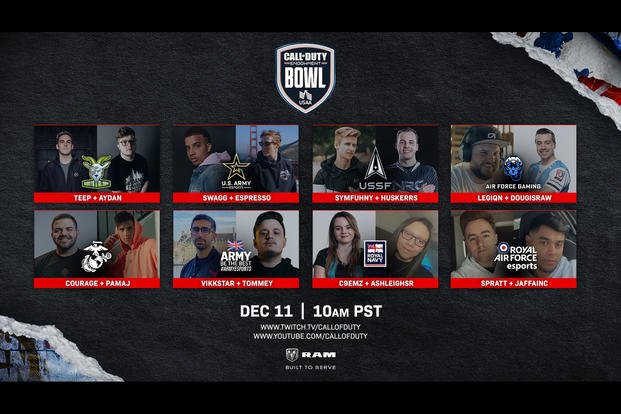 All the action will be broadcast live on the Call of Duty YouTube and Twitch channels at 1 p.m. ET/10 a.m. PT.
USAA is on board as a partner for the event.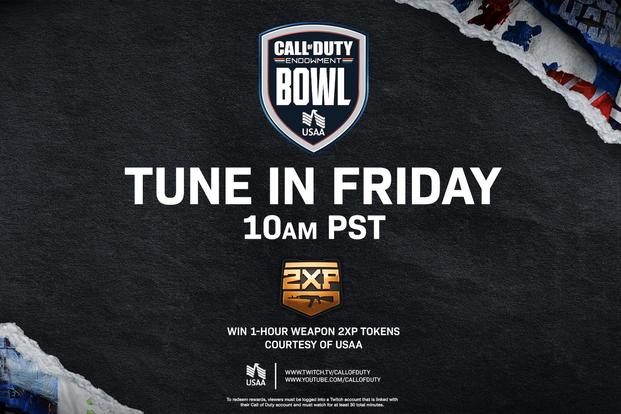 "We are proud to have the United States and the United Kingdom militaries come together to participate in the C.O.D.E. Bowl," said Dan Goldenberg, executive director of the Call of Duty Endowment. "This will be the first time all military branches have come together for a spirited esports competition, with the added bonus of raising awareness for veteran employment, and we couldn't be more excited to partner with USAA to make this happen."
Viewers have a chance to win one-hour weapon 2XP tokens. If you already know what those are, you're excited; if you don't, it's not for you anyway. Ram Trucks will be giving away a 2021 Ram 1500 Built to Serve special edition truck to a deserving veteran recently placed into a job through the endowment's support.
The Call of Duty Endowment has funded the placement of more than 77,000 vets into high-quality jobs and aims to place 100,000 veterans into meaningful jobs by 2024. Its 2019 cost to place a veteran was $499, providing employment at one-sixth the cost of the U.S. Department of Labor's efforts.
Pick your team and tune in Friday for the showdown.
Keep Up With the Best in Military Entertainment
Whether you're looking for news and entertainment, thinking of joining the military or keeping up with military life and benefits, Military.com has you covered. Subscribe to the Military.com newsletter to have military news, updates and resources delivered straight to your inbox.