To celebrate International Museum Day on May 18, World of Warships has organized the Longest Night of Museums, an online event that will showcase 15 historical naval museums from around the world in a 17-hour virtual tour.
The journey will begin in Japan at the Mikasa Historic Memorial Warship, move to Australia and Taiwan before heading to Europe with a trip to the National Museum of the Royal Navy in the UK and Maritiman in Sweden. It will end in North America with a visit to Pearl Harbor.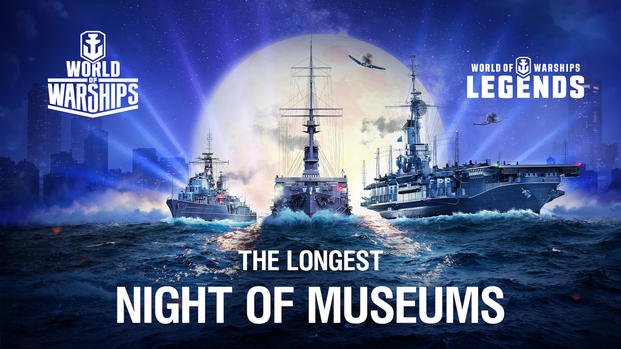 The event will feature virtual museum tours and live Q&A sessions with historians at each location. The festivities will begin at 3:40 a.m. EDT and continue until 9 p.m. EDT.
You can watch on YouTube, Twitch or Steam at the following links:
The event also will feature some exciting special features. World of Warships' parent company, Wargaming, has partnered with Verizon to present the brand-new Museum of Warships AR experience for the first time, and the History Channel has created documentary content that will offer background on some of the biggest naval events in history.
Check out the complete schedule below: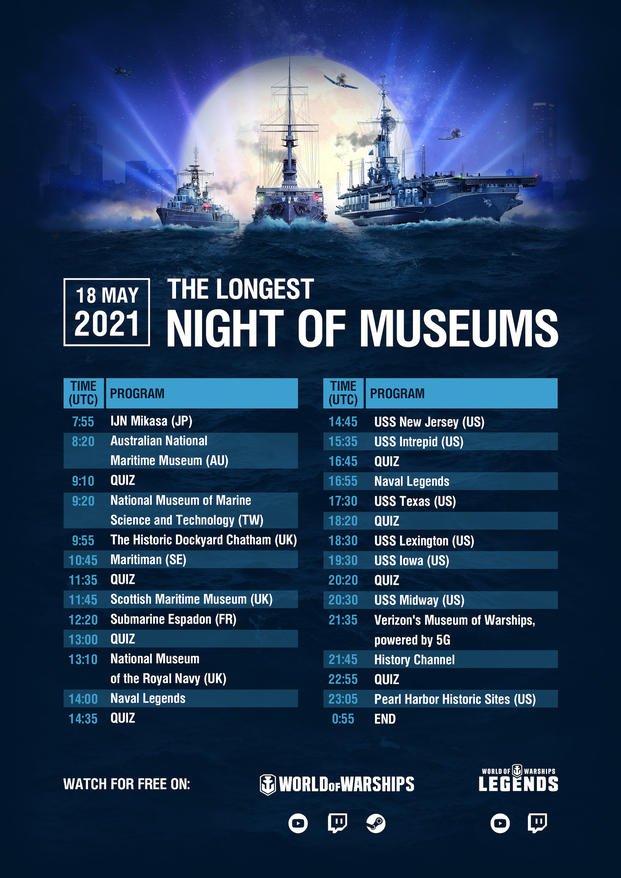 World of Warships is a free, historical, online combat PC game that features four different ship classes and strategically designed environment. World of Warships Legends is an adapted version of the game available on PlayStation and Xbox, and World of Warships Blitz is a mobile version for iOS and Android devices.
Keep Up With the Best in Military Entertainment
Whether you're looking for news and entertainment, thinking of joining the military or keeping up with military life and benefits, Military.com has you covered. Subscribe to the Military.com newsletter to have military news, updates and resources delivered straight to your inbox.