Activision's Call of Duty Endowment supports charities that have a proven track record for training and helping veterans find good jobs after their service.
This week, the company announced two new ways for PlayStation 4 players to support the endowment: You can purchase the new "Call of Duty: Black Ops 4" C.O.D.E. Jump Pack or the new "Night Raid" PS4 theme created by Marine veteran and "Terminal Lance" creator Max Uriarte. All proceeds from either purchase go directly to the Call of Duty Endowment.
RELATED: How the Call of Duty Endowment Wants to Help Veterans Find a Job
Uriarte is best known for the satirical comic series but, as the lead image above suggests, he's a versatile artist who adopted a strikingly different visual approach to his CoD theme. He details his process and talks about his other upcoming projects in an in-depth interview with the Activision Games Blog.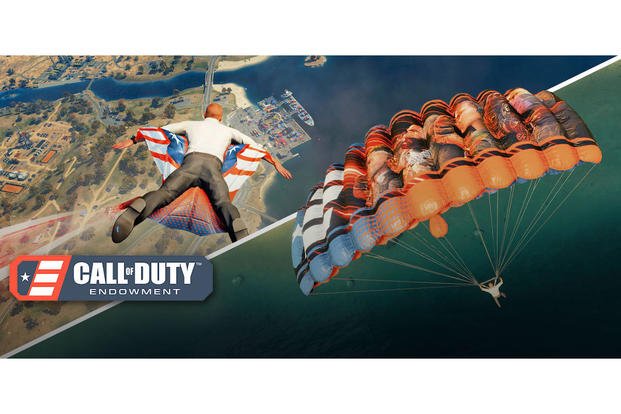 Although the C.O.D.E. Jump Pack debuts as a PS4 exclusive, other game platforms will follow over time. The pack includes a special wingsuit, parachute and trail.
The C.O.D.E. Jump Pack sells for $4.99, and Uriarte's PS4 theme goes for $2.99, although you're given the option to donate more to the Call of Duty Endowment if you're so inclined.