The BE Sport4 Bluetooth earbuds are the latest generation in a series of excellent value models from Optoma NuForce. You can get pretty decent wireless earbuds for around $30 these days, but the BE Sport4s offer much better sound quality and amazing durability for $79.
I've been punishing a pair in the dead of a Georgia summer as I've been clearing brush and painting a house. They're rated IPX5 for water and perspiration resistance and they've had no trouble handling a crazy amount of sweat.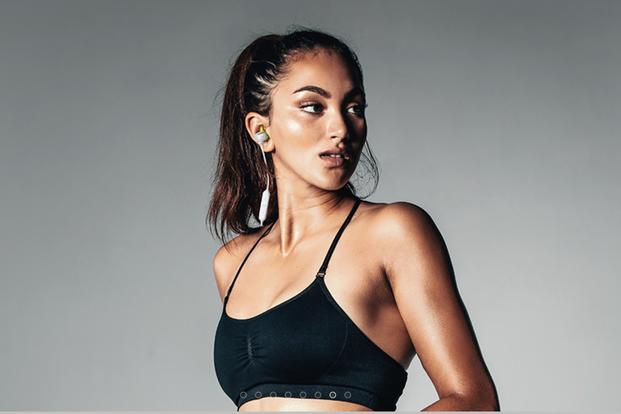 These aren't true wireless earbuds. They're connected by a cable that goes behind your head and allows you to wear the unit around your neck once you connect the two earbuds via magnets. The cable allows them to offload the controls, microphone and battery to a unit that sits below your right ear. If you've been using a pair of Apple EarPods, this might seem like a step backward, but anyone who's engaged in physical activity will forget about the cable and appreciate how the BE Sport4s don't fall out.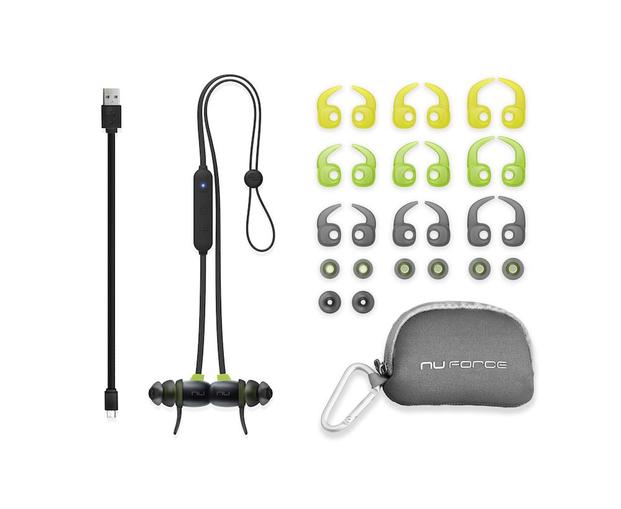 A big reason why they don't fall out is the excellent variety of ear tips that NuForce includes with the earbuds. You get three different sizes of wigs to hold them in place (with three different colors if you want some workout flair) and a three different kinds of ear tips. The manufacturer really pushes the SpinFit TwinBlade double-layer ear tips (pictured attached to the earbuds in the above photo) to provide the best seal but they irritate my ears. No worries, there are two more single-layer types. If you've had luck with other earbuds, you should find a fit here.
They've delivered on the 10-hour battery life and the manufacturer promises 2 hours of playing time on just a 15-minute charge if you're ever in a pinch. They support both Apple's AAC and Android's aptX decoding protocols and the build quality is excellent.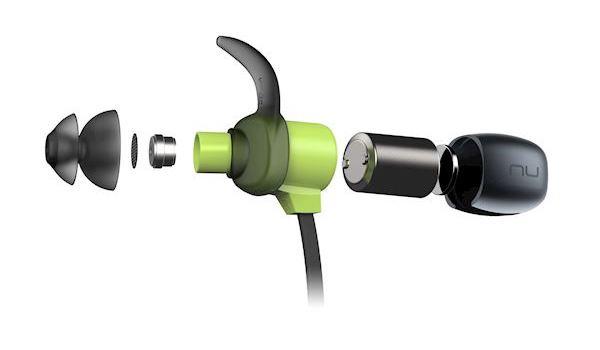 NuForce is crediting its 6mm graphene drivers for an upgrade in sound quality over previous models. They offer a slight bass boost, something useful for a loud environment like a gym. That's not ideal for hours of home listening, but consider these purpose-built for action. They also come with a micro USB charging cable and a neoprene carry pouch. 
Unlike many of the under-$100 earphones we've reviewed, Optoma NuForce products have held up and continued to perform over time. They come with a 1-year limited warranty. If you're not the kind of person who loses earbuds, these are a much better investment than the $25 pairs you keep replacing on the fly.