"Unbroken," the 2014 movie based on the life story of World War II hero Louis Zamperini, introduced a new generation to one of the conflict's most famous veterans. Directed by Angelina Jolie, the movie tells the story of the former Olympic athlete's will to survive, first at sea after his plane crashes and then as a prisoner in a Japanes POW camp for the duration of the war.
Prisoner of war stories have inspired some great movies. Here are nine more of the best.
1. The Great Escape (1963)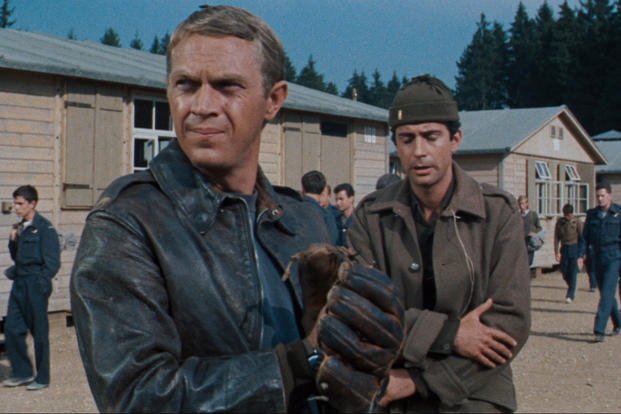 Based on a real-life escape from the German Stalag Luft III camp, this movie made Steve McQueen a star and features outstanding performances from James Garner, Richard Attenborough, James Coburn and Charles Bronson. Director John Sturges was a real action movie pro, with a resumé that includes "Bad Day at Black Rock," "Gunfight at the O.K. Corral" and "The Magnificent Seven."
The movie's more about determination and sacrifice than it is a successful escape, but when McQueen's character Captain Virgil Hilts steals a motorcycle to evade the Nazis, Sturges creates one of Hollywood's most iconic moments.
---
2. Stalag 17 (1953)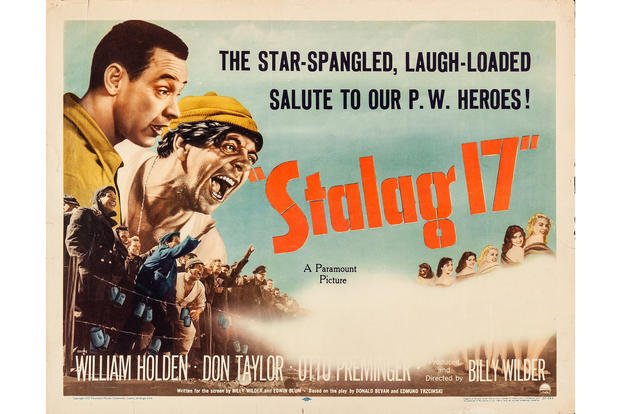 Written and directed by Billy Wilder, this movie tells the story of a different German POW camp, one where the prisoners are sure that one of them is informing to the Nazis. William Holden leads the POWs and the search for the informant. Don't ruin the ending: the culprit comes as a surprise and Wilder masterfully handles the suspense throughout.
---
3. The Grand Illusion (1937)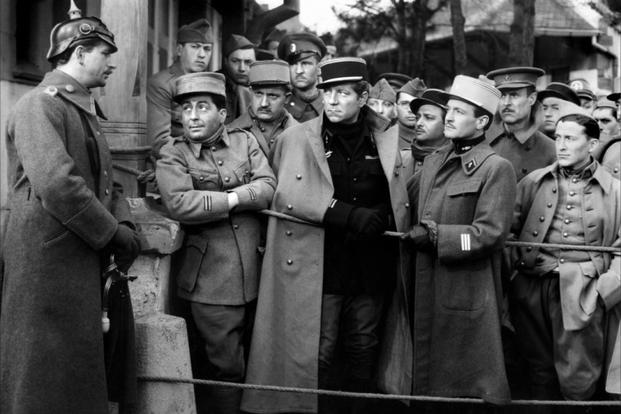 What's a World War I movie in French (with subtitles) doing on its list? Well, director Jean Renoir's story of French prisoners in a German camp is one of the greatest movies ever made. Americans might find its theme a bit disorienting: European class divisions mean that the French officers have a more sympathetic relationship with their German officer captors than they do their own men.
Still, it's a great backgrounder for anyone trying to understand World War II and glimpse back into a world that would be destroyed forever just a couple of years later when Germany invaded France again.
---
4. The Bridge on the River Kwai (1957)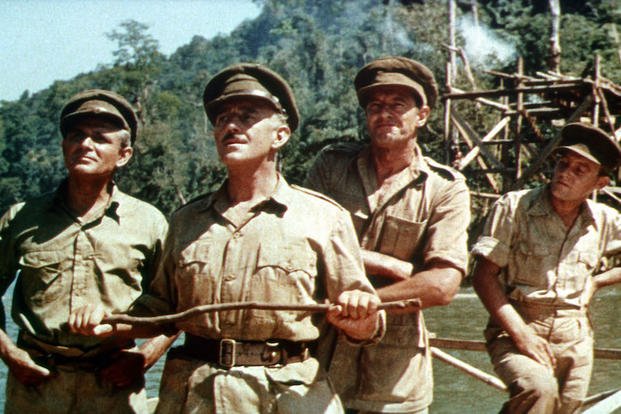 The Oscar winner for Best Picture for 1957, this movie is the first on our list that begins to overlap with Unbroken. Set in a Japanese POW camp in Burma in 1942-1943, the film is a complicated one.
Alec Guinness plays Major John Nicholson, a British officer who refuses to work on a Japanese railway bridge because the Geneva Convention declares that officers aren't subject to manual labor. Eventually, he sees that his men are doing poor work and decides that his men need to represent their country and improve their morale by doing proper work, even though their bridge will give the Japanese a military advantage.
There's a separate plot involving a commando raid led by an American and escaped fellow POW William Holden. There's an explosion at the end and a surprising twist as the plunger gets pushed down.
---
5. The Railway Man (2013)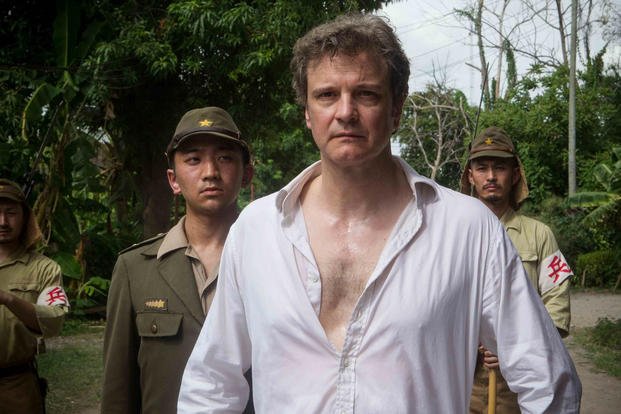 Colin Firth stars as Eric Lomax, a former British POW who worked on the same railway portrayed in Kwai. After struggling through life after the war,  Lomax tracks down the Japanese officer who tortured him and returns to the scene of the torture in an attempt to let go of his hate for his captors.
This one didn't get the same kind of promotion we're seeing for "Unbroken," but it shares the new movie's themes about the healing power of forgiveness.
---
6. King Rat (1965)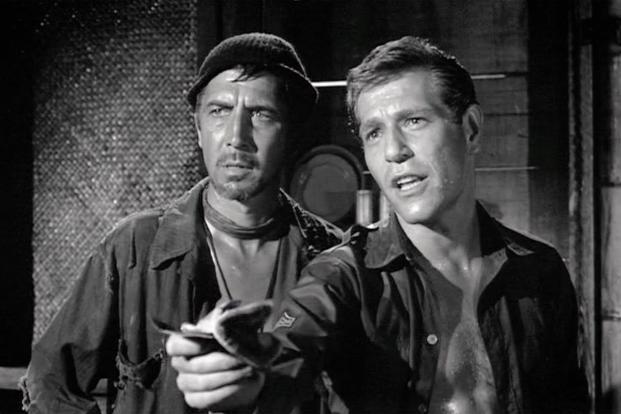 Novelist James Clavell was a Japanese POW during World War II and he based his novel on his experiences in a particularly brutal camp in Singapore. George Segal plays Corporal King, an American who survives his incarceration through his ability to work the black market.
"King Rat" plays like a prison movie and Segal's character surprisingly seems at a loss when the war's over and he realizes he's losing his place as king of the camp and must return to the U.S. Army. Hogan's Heroes fans will notice Richard Dawson's role in this film as a British paratrooper.
---
7. Rescue Dawn (2006)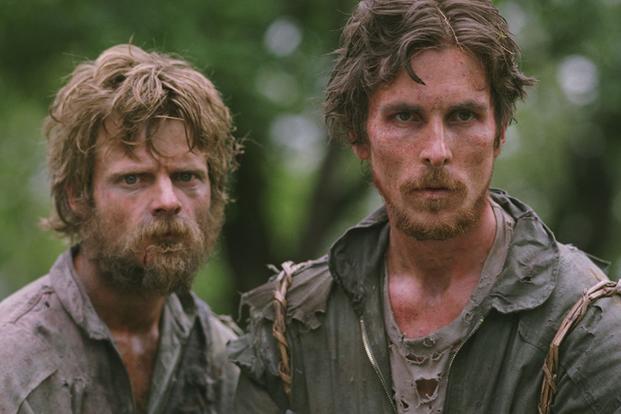 Considering how much Vietnam-era POW and MIA issues dominated the United States in the '70s and '80s, it's surprising how few films have seriously explored the era. In a movie based on actual events, Christian Bale plays U.S. Navy pilot Dieter Dengler, shot down on a secret mission over Laos in 1966. After meeting fellow American in a POW camp, he defies torture and abuse to lead an escape attempt into the jungle.
---
8. Von Ryan's Express (1965)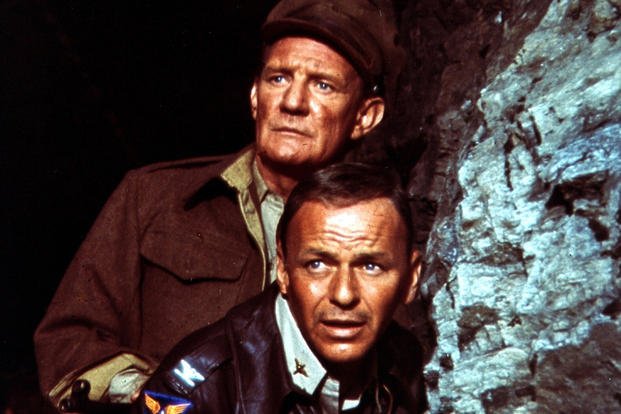 Frank Sinatra plays a U.S. fighter pilot shot down over Italy who survives extreme conditions in a POW cam. After the Italian government surrenders to the Allies, he leads the prisoners to highjack a train that they commandeer through Nazi-occupied Italy to freedom in Switzerland.
Of course, not everyone makes it and Sinatra gets to play the hero.
---
9. Merry Christmas, Mr. Lawrence (1983)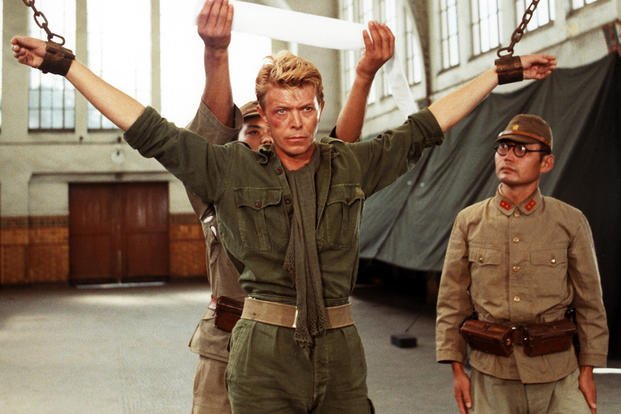 In some ways, this film has a lot in common with "Unbroken." David Bowie plays British Major Jack Celliers and Tom Conti plays Lt. Colonel John Lawrence imprisoned in a Japanese camp. The camp commander, Captain Yonoi, is played by Ryuchi Sakamoto, a Japanese music star with no acting experience. The camp commander is played by Miyavi, who's also a Japanese music star with no acting experience. Yonoi develops the same kind of obsession with Celliers that Watanabe has with Louis Zamperini in "Unbroken."
Conti's Japanese counterpart is played by the great Japanese action star Takeshi Kitano. Their post-war meeting at the film's end is particularly affecting.