We're all in need of a distraction, and what better time to go look for some than right now. Military spouses are certainly highlighting their creativity while being "stuck at home" these past few weeks. We've rounded up some of our favorite things military spouses are doing while quarantined and we hope they bring you some joy this week.
Musical Distractions
Inspired by the videos of Italians hanging off their balconies singing, playing saxophones or moving their pianos to play for groups military spouse Kara Davenport to record her Quarantine Parody of Adele's "Hello." Stationed in Naples, Italy, Davenport has been staring at her balcony trying to find something fun to do with her neighbors.
She initially thought of quarantine karaoke but couldn't figure out the acoustics. She settled on a video to challenge friends via social media and was delighted she could reach people all over the world.
Davenport sang all through school but hasn't done much since. Her husband encourages her to sing for a while, but she's not a fan of performing in front of large groups. She certainly knocked this video out of the park and we are so glad she did.
"We are just stuck in quarantine and I was trying to get my mom group on the street," Cabana said.
My beautiful,kind and talented neighbor Emily Krieger Cabana!!!! For your listening pleasure! #texasstrasse #militarywife #quarantine video credit: me! Katie AE lol

Posted by Katie AE on Tuesday, March 24, 2020
Emily Cabana, who met her Marine pilot husband during NYC Fleet Week, serenaded her neighborhood mom group from the balcony of her apartment in Germany. Cabana put her career on hold to follow her husband around and currently offers vocal coaching for military kids and has helped direct musicals for some DODEA schools along the way.
Fun on Twitter
Connie Abrams' video skills are on point as she and her spouse strive to bring a little humor to the quarantine situation while reminding the troops that there are more important things than getting a haircut right now.
Ok, so he's not a military spouse, but he has one, so we're including him. His #miltwitter game is strong, he's got a great sense of humor and he's ready to tackle any tweet he's tagged in. Lt. Gen.Ted Martin, known to his followers as TRADOCDCG, has us literally laughing out loud. From talking about not cutting his hair and sporting a ponytail like George Washington to joking about his tank days, he's definitely worth a follow.
Photography
Military spouse Ashley Salas took an idea she got from a friend and ran with it. She and two of her friends took to the streets of her local Langley Air Force Base community to take photos. Salas posted on a neighborhood page and then wrote down names and addresses, drew a map and set off to take photos of families on their front porches.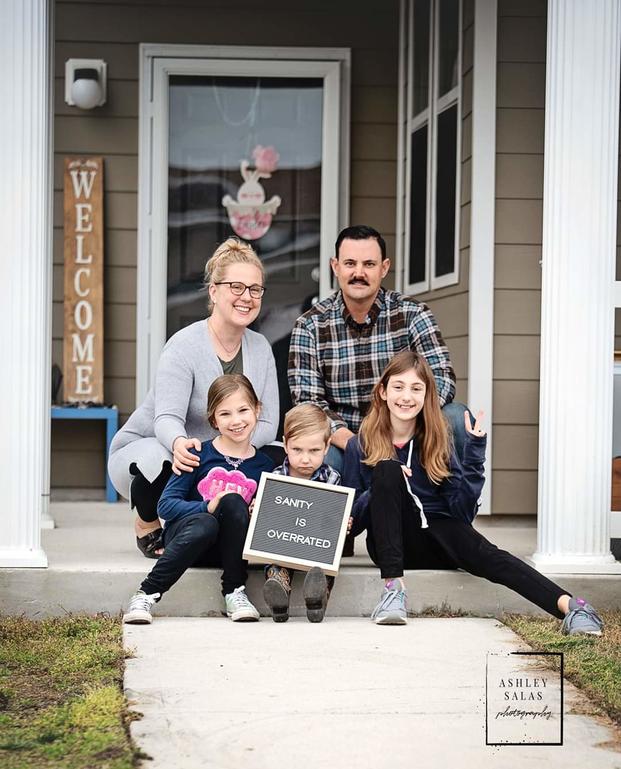 They posted updates every five to ten minutes and were able to take photos for 76 families in just over two hours. Her album has had over 2,000 shares and has inspired other photographers to do this in their hometown.
"It's in my blood to do things like this. I love acts of kindness. I didn't charge. I even had a family try to give me money for a tip and I kindly declined. Just wanted people to feel happy," she said.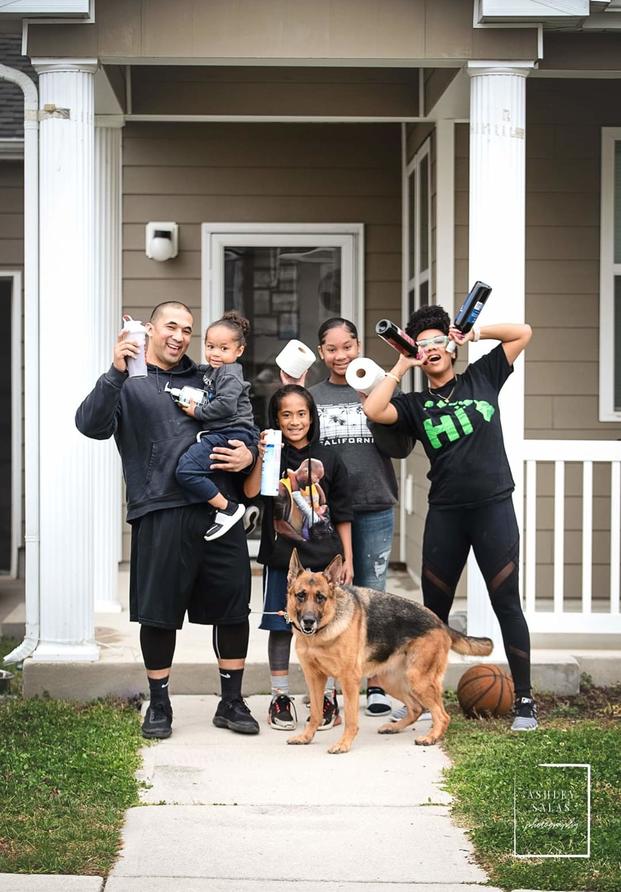 What other awesome things have you seen in the community?
Keep Up with the Ins and Outs of Military Life
For the latest military news and tips on military family benefits and more, subscribe to Military.com and have the information you need delivered directly to your inbox.
--Rebecca Alwine can be reached at rebecca.alwine@monster.com.