While there have been several initiatives to help promote military spouse employment since the topic first came to the forefront a decade ago, many of them focus on remote or customer service jobs, allowing those who want to work from home for a few hours during naptime to do so.
The Hospitality Sales and Marketing Association International (HSMAI) Foundation wants to help solve the problem spouses looking for a full-time career face. After two years of research into gaps in talent acquisition and retention within the industry, the foundation shifted its focus from research, education and scholarships to talent and leadership development within the hospitality industry.
Part of this switch includes a new strategic plan to attract talent.
Instead of targeting populations that already have a lot of help, Fran Brasseux, executive vice president of HSMAI and president of the HSMAI Foundation, started talking with the Hiring Our Heroes Foundation and formed a fellowship aimed at military spouses.
Why Hospitality?
At the end of 2019, the Bureau of Labor Statistics reported more than 775,000 open jobs in the hospitality industry. Brasseux said that aligned with what prompted her group's shift in strategy, which grew out of a 2018 Deloitte study that reported over 1.1 million open jobs. But the U.S.' current low unemployment rate makes it hard to recruit new talent.
Enter military spouses. The 2019 Blue Star Family Military Lifestyle Survey reported that 24% of military spouses who are actively seeking employment are unemployed. And 77% of military spouses are underemployed. In addition, many, many military spouses are seeking guidance, paid experience and an opportunity to prove themselves.
The hospitality industry has these opportunities, and a six-week paid fellowship through Hiring Our Heroes and the HSMAI Foundation is a great start. By creating a match between the military spouse and the open job, the fellowship focuses on giving spouses on-the-job experience, particularly in sales, marketing and revenue management.
And let's not forget the opportunity for transferring and remote work. Not every city with a military installation is going to have every hotel chain, but there will be a hotel. There are many opportunities to transfer within companies, as well as tapping into the hotels on the installation. Transferring within the industry is common, as well.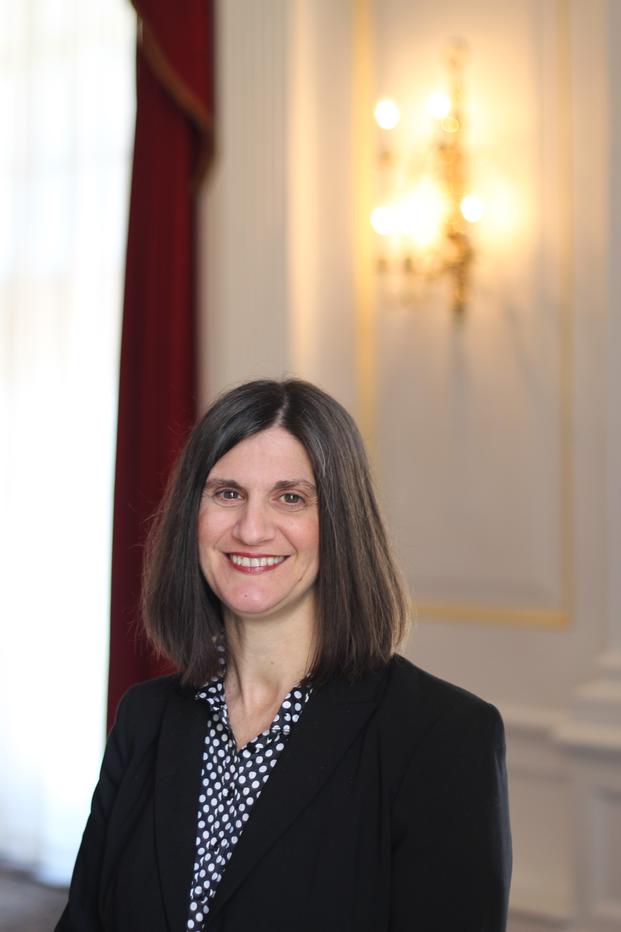 Next Steps
The application process is straightforward and done through Hiring our Heroes. The first cohort took place in the Washington, D.C., area, but the next is expanding into San Diego and Dallas, with other locations likely in the future.
"By working with companies like Accor Hotels and the Omni Shoreham Hotel in Washington, D.C., we have the potential to expand beyond these current locations," Brasseux said.
But before you jump into applying for the fellowship, Brasseux has a suggestion: "Do your research to understand how the hotel markets its benefits and sells its rooms and event space on their website as well as on the online travel sites."
Start by talking to people within the industry and learn what's different from other marketing plans or experiences.
The foundation also has insights and tips on its website, including interview questions and specific techniques for the hospitality industry. For someone who doesn't have a background in the industry, that can prove extremely helpful.
Overall, don't be afraid to take the initiative and start to bridge the gap. The biggest challenge with breaking into the hospitality industry is foundational knowledge.
"Learn how a hotel is different from a meeting room," Brasseux suggests. "Discover the geographic differences in marketing."
Keep Up with the Ins and Outs of Military Life
For the latest military news and tips on military family benefits and more, subscribe to Military.com and have the information you need delivered directly to your inbox.