When Jonathan Pollard was convicted of espionage in 1987, he became the first American to go to jail for life for passing secrets to a U.S. ally. The top-secret information Pollard passed on to Israel is so vast and damaging, the complete list of files is itself top secret. He was sentenced to life in prison with the possibility of parole after 30 years.
There are few things both liberals and conservatives agree on these days, but keeping Pollard in prison for the rest of his life was one of them. Yet, he was released in 2015 and quickly made his way to Israel -- where he received a hero's welcome.
Pollard became an intelligence analyst for the U.S. Navy in Maryland in 1979. Almost immediately, his security clearance was revoked because he divulged classified information to a South African defense attache in 1980, according to the CIA's "Pollard Damage Assessment report, issued after his arrest.
Without an extensive investigation, the report says, it was returned, and he went back to work at the Office of Naval Intelligence.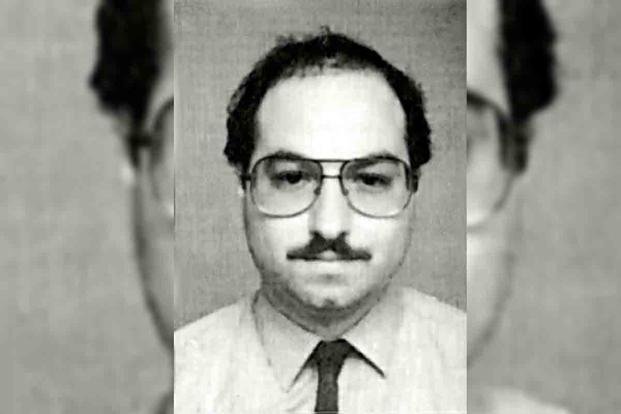 The red flags on Pollard were flying everywhere. He was rejected by the CIA in 1977 for extensive drug use, he lied about his master's degree from Tufts University in Massachusetts, and he had trouble paying off his debts.
Even after an Air Force clinical psychologist suggested Pollard "was grandiose, manipulative, and at times uncertain of what was real, exaggerated, imagined or false and recommended therapy and assignment to nonsensitive duties," occasional departmental reshuffles allowed the danger to fly under the radar.
He was allowed to keep working with sensitive information, because he was good at it. Over the course of his career, he was promoted from GS-7 to GS-13 and commended by his superiors regularly.
At the same time, he claimed the U.S. wasn't making good on its intelligence commitments to Israel, and he saw some intelligence workers as openly anti-Semitic. So he did something about the situation personally. His espionage activities for Israel were short-lived, beginning in June 1984 until his arrest on Nov. 21, 1985.
According to the polygraph-enhanced debrief he received as part of a plea bargain, he was first recruited by Israeli intelligence to hand over information about military developments in several Arab countries between June and August 1984. Later that year, he traveled to Paris, where he was trained and tasked with preparing documents for his Israeli handlers.
For $1,500 every month (more than $3,800 in today's dollars) and a diamond engagement ring for his new fiancee, Pollard agreed to provide the Israelis with American intelligence on Israel's Arab neighbors, along with any information about the support they received from the Soviet Union.
Israel wanted to know about Arab and Pakistani nuclear technology, chemical and biological weapons programs, Soviet aircraft and air defense systems, as well as Arab nations' deployment and readiness intelligence.
Pollard's handlers also asked for "dirt" on any Israeli political figures who were providing information to the United States.
Every two weeks between January and November 1985, Pollard dropped off large caches of documents to a D.C. apartment with a specially made, high-speed copier, where they were copied and returned. His trips were so regular and his information so vast, he demanded a raise.
Pollard's supervisors became suspicious after he started falling behind in his work. A closer look found he was handling large amounts of information from the Middle East, instead of North America and the Caribbean, where his work was focused. Coworkers observed him removing classified documents outside of his workplace without authorization, and he was caught on video taking sensitive documents.
Once the FBI was on to him, it didn't take long to find out what was happening. He and his wife finally were arrested trying to gain asylum at the Israeli embassy and pleaded guilty with the assurance the prosecution would not seek a life sentence. At his sentencing hearing, then-Secretary of Defense Caspar Weinberger gave the court a scathing four-page memo that read:
"It is difficult for me, even in the so-called 'year of the spy,' to conceive of a greater harm to national security than that caused by the defendant in view of the breadth, the critical importance to the U.S., and the high sensitivity of the information he sold to Israel. That information was intentionally reserved by the United States for its own use, because to disclose it, to anyone or any nation, would cause the greatest harm to our national security."
The judge gave him a life sentence despite the plea agreement.
Among the most damaging intel Pollard is (publicly) known to have given Israel information about is the VQ-2 electronic surveillance system and the 10-volume Radio and Signal Intelligence (RASIN) manual, detailing the entire U.S. global listening profile, detailing what communications the National Security Agency was monitoring, from which countries and what the U.S. priorities were.
Some of his disclosures are said to have ended up in the hands of the Soviet Union, which many believe were traded by Israel to the USSR in exchange for the continued emigration of Soviet Jewish citizens to Israel.
Pollard has spent more than 30 years spinning the justifications for his activities against the United States. At the time of his arrest, he claimed Israel's security was his primary motivation. American intelligence officials believe he sold out the United States for jewelry, cash and opulent vacations with his wife. They believe Israel would have won any war against its neighbors without Pollard's help and his motivation was purely monetary.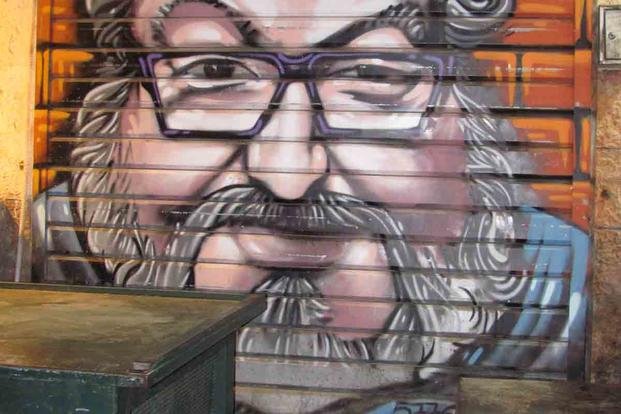 Israel initially disavowed Pollard and any intelligence he passed, saying he was part of an unauthorized, rogue operation. Even so, the Israeli government had been trying to negotiate his release since 1990. In May 1998, Israeli Prime Minister Benjamin Netanyahu acknowledged Pollard was an Israeli operative and tried to broker a deal with President Bill Clinton. The possibility of his early release sparked a huge backlash from the American intelligence community.
After serving 30 years in prison, Pollard was released on Nov. 20, 2015, as required by a law in place at the time of his sentence. The law's only requirements for parole was that Pollard had broken no prison regulations and he was unlikely to commit his crimes again. But even after his release, Pollard was forced to spend five years on probation in the New York City area. In 2020, after his parole expired, he immigrated to Israel.
-- Blake Stilwell can be reached at blake.stilwell@military.com. He can also be found on Twitter @blakestilwell or on Facebook.
Want to Learn More About Military Life?
Whether you're thinking of joining the military, looking for post-military careers or keeping up with military life and benefits, Military.com has you covered. Subscribe to Military.com to have military news, updates and resources delivered directly to your inbox.