He was a New York City fire marshal and a former Army Special Forces soldier, and on Sept. 11, 2001, Ronald P. Bucca gave the ultimate sacrifice as a first responder when he died during the World Trade Center terrorist attacks.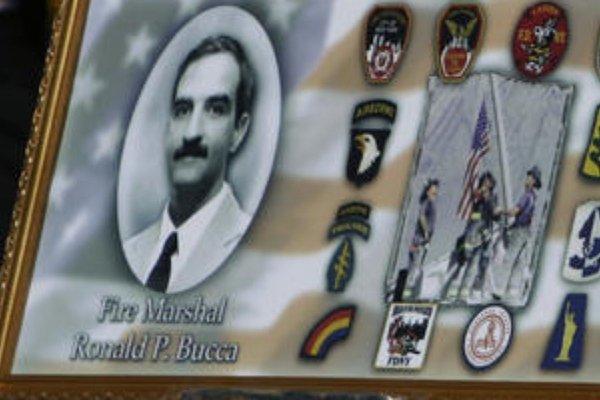 But the story doesn't end there -- his son has carried on in his father's footsteps, serving with the Army.
Bucca had a sterling career in the Army, serving for 29 years and achieving the rank of warrant officer in the Reserve. Most of his military career was spent with the 11th Special Forces Group and the Defense Intelligence Agency as a military intelligence analyst, skills that would come in handy when he was promoted from firefighter to fire marshal in 1992.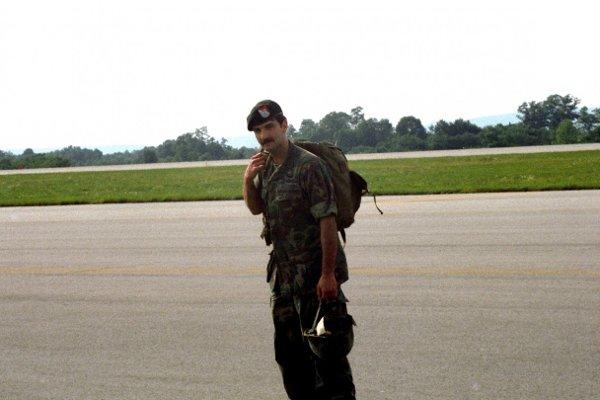 In the FNDY, he was known as "the Flying Fireman," thanks to an incident in 1986 in which he survived a five-story fall from a tenement fire escape. Reports noted that Bucca hit some cables and a telephone wire on the way down, slowing his descent, but it's generally agreed that his special forces parachute training also played a large role in his surviving the fall. As his wife, Eve, later noted, "He used a lifespan of luck."
Bucca was known for his off-beat humor -- he would come up with phrases such as, "This one is as sharp as a basketball" -- and his passion for outdoor recreation and carpentry. Ironically enough, he had taken a special interest in the World Trade Center towers after the 1993 terrorist bombings there; for years afterward, he would study the blueprints of the towers and analyze escape routes in anticipation of another attack.
On the fateful day of Sept. 11, 2001, Bucca was among the first responders who made their way to the 78th floor of the South Tower of the World Trade Center after Flight 175 had hit the building. He and Battalion Chief Orio Palmer, along with the men of Ladder 15, rescued dozens of people from the impact zone and were last seen searching the upper floors for survivors.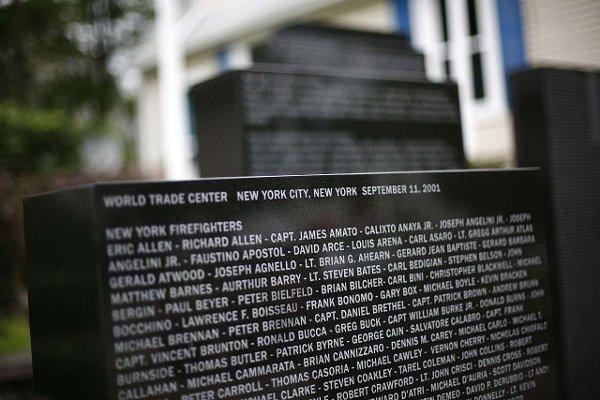 His body was eventually recovered on Oct. 23, 2001. He was 47 years old. At his funeral service, his son, Ronald R. Bucca Jr., said, "My father never bragged or talked about his accomplishments, but the family knew what he did," the son said.
After his father's burial, Ronald Bucca Jr. joined the Army special forces, vowing to help hunt down the terrorists who were behind 9/11. During his deployments in Iraq, he visited Camp Bucca, a POW detention center named after his father. In another ironic twist of fate, many prisoners who passed through the camp later became members of ISIS, including the leader of ISIS, Abu Bakr al-Baghdadi.
Still, the Buccas have persisted, with the spirit of the Flying Fireman watching over them. Ron Bucca Jr. is now a Green Beret, with multiple combat deployments to the Middle East and Africa, and has served with the 5th and is currently serving with the 20th Special Forces Group (SFG). He also received a Pat Tillman Foundation scholarship to study for an MBA at Columbia University in 2015.
Back at home, the Bucca family has started The Stand Fast Alliance, which offers support for first responders, military and their families. Ronald P. Bucca is memorialized at the 9/11 memorial in Valhalla, Westchester County, an honor that his wife, Eve, jokes he'd be a bit uncomfortable with. "There would have been all kinds of family jokes," she says. "He would have been horrified by all the attention, but he would have been humbled and touched."
Want to Know More About the Military?
Be sure to get the latest news about the U.S. military, as well as critical info about how to join and all the benefits of service. Subscribe to Military.com and receive customized updates delivered straight to your inbox.