This week in the military, Senate Republicans spiked legislation -- the Sergeant First Class Heath Robinson Honoring Our PACT Act -- that would expand health care for veterans suffering from toxic exposure. The chief of staff of the Army said that enlistment standards would not suffer amid the military's abysmal recruiting and retention struggles. A Department of Defense contractor and his wife, who assumed fake identities stolen from dead children for decades, were charged with identity theft and conspiracy in Hawaii.
Military.com's podcast, Fire Watch, released its second episode, asking what happened at Red Hill? Military families were poisoned after thousands of gallons of fuel spilled into the water lines of Joint Base Pearl Harbor-Hickam last year. New revelations from our reporters say that there may have been more than just fuel in the water.
You can listen anywhere you get your podcasts.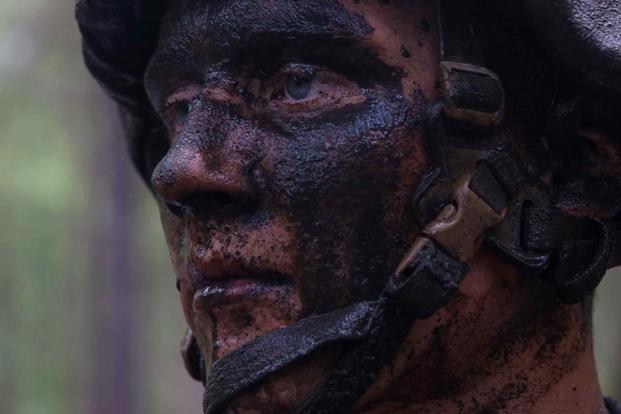 A Marine recruit in his natural habitat. (Lance Cpl. Dakota Dodd/Marine Corps)
Related: The Marine Corps Crucible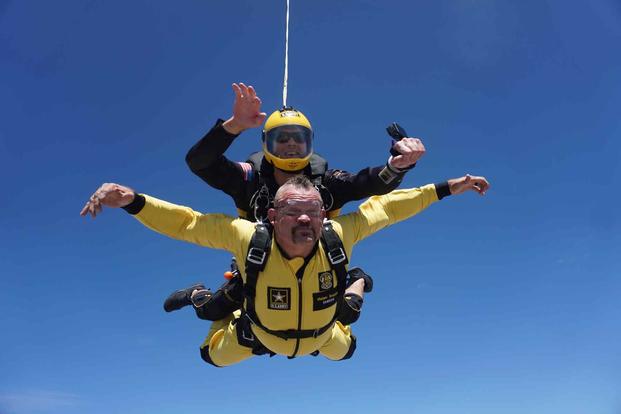 Ultimate Fighting Championship star Chuck Liddell conducts airborne operations with the Army Parachute Team. (Sgt. 1st Class Jonathan Lopez/Army)
Related: From Military to UFC: 10 Fighters Who Served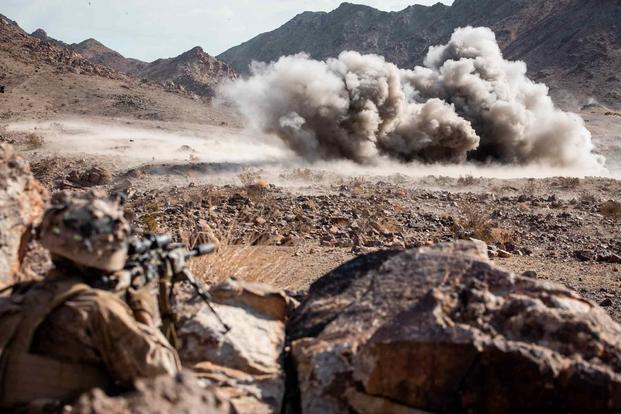 A Marine watches the aftereffects of an anti-personnel obstacle breaching system during a Reserve training exercise at Twentynine Palms, California. (Lance Cpl. David Intriago/Marine Corps)
Related: Marine Amphibious Craft Go Back into Protected Waters as Questions over Safety Loom
Ships with the USS Harry S. Truman Carrier Strike Group sail in the Mediterranean Sea. (Mass Communication Specialist 2nd Class Crayton Agnew/Navy)
Related: Why President Truman Fired the Most Prestigious American General of His Time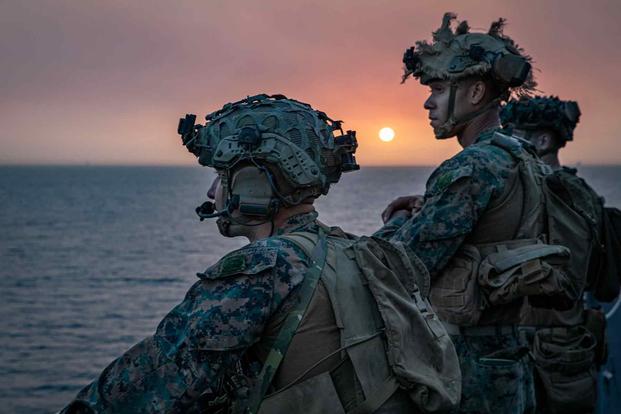 Marines on the USS Arlington stand watch on the Strait of Gibraltar. (Mass Communication Specialist 1st Class John Bellino/ Navy)
Related: Marine Vet Who Was Allegedly Part of Neo-Nazi Group That Called for Mass Murder Arrested on Gun Charges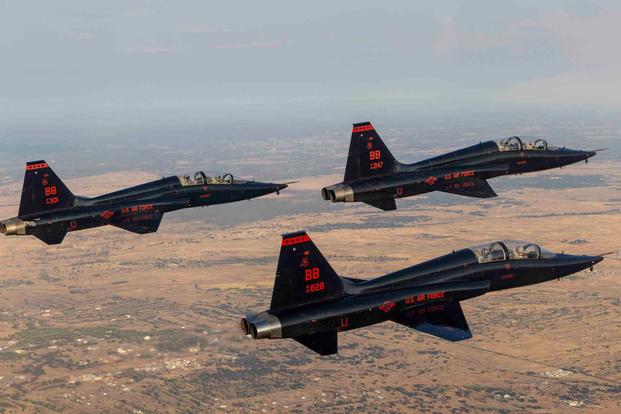 T-38 Talons conduct a flyover for the Lamar Hunt U.S. Open Cup semifinals in California. (Senior Airman Frederick A. Brown/Air Force)
Related: T-38 Talon
-- Drew F. Lawrence can be reached at drew.lawrence@military.com. Follow him on Twitter @df_lawrence.