Veterans are not immune from the ongoing affordable housing crisis. With VA home loan benefits, they can largely avoid the hurdle of large down payments, mortgage insurance requirements and other barriers to entry in the housing market, but they can't buy a house that doesn't exist.
If they can find an available single-family home, veterans can only purchase a home in their price range, just like anyone else. This means veterans need stable employment, a steady income and a home they can afford with that employment. That's where Rehab Warriors comes in.
Its mission is training veterans in property development, home construction and affordable housing rehabilitation, using a standardized training program. It's the only workforce development model, accredited by the Department of Labor, designed to address veteran employment, affordable housing and community revitalization.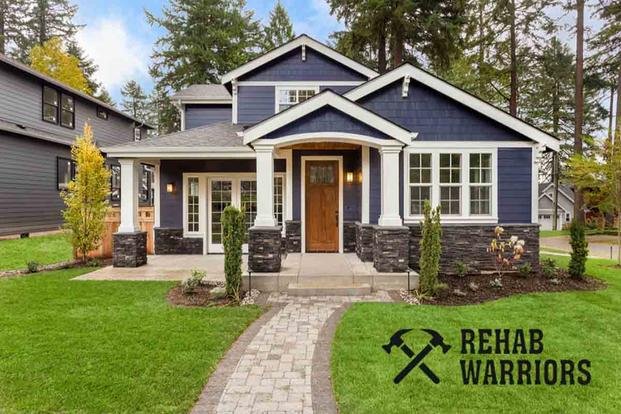 For many Americans, purchasing a home for the first time can be very difficult. There's currently a nationwide shortage of single-family homes in the price ranges of lower-income earners. Skyrocketing rents mean renters are increasingly unable to save up for the down payments required for home ownership.
When people are unable to buy their own homes, it means they stay in the rental market, squeezing the amount of affordable rental units available and increasing demand and driving the price of rentals higher. Yet, American neighborhoods are filled with old, distressed houses and undeveloped spaces.
Andy Williams, a Marine Corps veteran and former co-host of HGTV's "Flip or Flop Fort Worth," founded Rehab Warriors amid the COVID-19 pandemic in November 2020, when more than 30,000 veterans were counted by the VA as homeless, veteran unemployment sat at 6.3% (and higher, when adjusted for age group) and the price of entry-level housing was increasing by 11.5%.
Williams, who grew up in a suburb of Waco, Texas, saw an opportunity to train veterans in need in a sustainable career while taking on the affordable housing crisis. He began Rehab Warriors as a school to teach veterans about real estate while impressing upon them the importance of using the local economy and workforce to develop local areas.
"When I did the show, we were flipping houses here and there. But we were really trying to rebuild a neighborhood. And that's when I realized that my efforts of doing one house at a time, or two houses at a time, was never going to address the problem," Williams told Fort Worth Report in 2022. "I'd seen the developers that really just were looking for yield [annual income from the investment], and the way they transform these neighborhoods with no real compassion for the community, it struck a chord with me."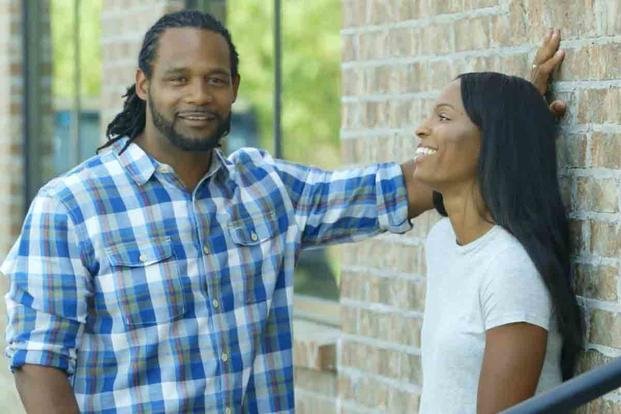 With Rehab Warriors' specific, certified training, Williams envisions veterans becoming a force multiplier in the effort to rehabilitate underserved communities with a focus on developing those communities, not just their pocketbooks. By the end of 2022, the effort has led to active development projects worth more than $400 million in the Dallas-Fort Worth area alone.
The idea is spreading. Rehab Warriors is now teaming with Johns Hopkins University's Carey Business School to create a new course focused on revitalizing disadvantaged communities.
"Partnering with The Johns Hopkins University - Carey Business School to develop curriculum on the goal of Rehab Warriors is an amazing opportunity to equip more people with the tools to revitalize their communities," Williams said in a statement. "Redeveloping underserved communities is a vital aspect to restoring the pathway to homeownership for millions of Americans."
The new course will be a capstone for the university's master's program in real estate and infrastructure, bringing the power of an American institution to identify the problems in U.S. communities and develop solutions to those problems. Rehab Warriors will continue its veteran training regimen, with its focus on meaningful post-military education, civic leadership and community development.
"Underserved communities are economically viable today as America maintains its housing deficit. These communities should be rebuilt with purpose and capitalized using incentives like CRA [Community Reinvestment Act] funds, HUD dollars and opportunity zone tax advantages that lead to pathways of economic mobility for the underserved, but we must start with the veteran," Williams told Yahoo Finance.
"Nonprofits are challenged with the level of competition that capitalism brings as Wall Street continues to aggregate old housing stock and simultaneously build new housing stock for rent at scale."
To learn more about Rehab Warriors or apply to the training program, visit the Rehab Warriors website. For more information about the Johns Hopkins University master of science in real estate and infrastructure, visit the Carey Business School online.
-- Blake Stilwell can be reached at blake.stilwell@military.com. He can also be found on Twitter @blakestilwell or on Facebook.
Want to Know More About Veteran Jobs?
Be sure to get the latest news about post-military careers as well as critical info about veteran jobs and all the benefits of service. Subscribe to Military.com and receive customized updates delivered straight to your inbox.