When it comes to veteran jobs, there is always the way things are supposed to work and the way things actually work. LinkedIn is one of those incredibly useful job-hunt tools for civilians that can also work brilliantly for veterans and spouses -- if only you know how.
I can help with that. As Military.com's transition master coach, I've helped more than 14,000 members of our community with their military-to-civilian job hunt. One thing that always comes up is regarding confusion about LinkedIn, who it is for and what it is supposed to do.
Looking for the secret insider tricks to make LinkedIn work for your job hunt? Sign up for our FREE transition master class on Thursday, June 22, at 4 p.m. EDT: Stealth LinkedIn: The Real Way LinkedIn Can Help You Get A Job.
How LinkedIn Was Designed to Work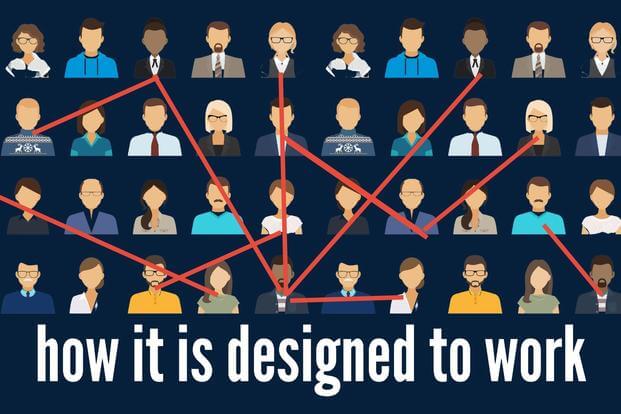 Let's start with how LinkedIn was designed to work. LinkedIn was supposed to connect people who genuinely knew and could vouch for each other. Warm introductions would link second or third connections, thus enabling brilliant matches and leading to your new role as a worldwide influencer. Ta-da.
That was the way it was supposed to work. Like all great ideas, LinkedIn soon got much bigger than originally imagined. Soon, a user was expected to have 500-plus connections to be relevant.
How Military Thinks LinkedIn Should Work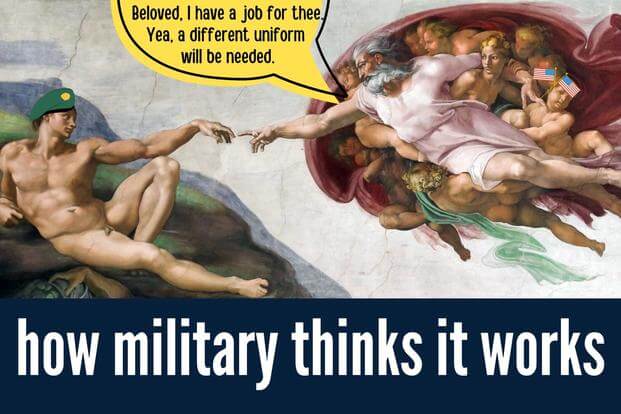 When transitioning military start their job hunt, they get told of the wonders of LinkedIn. They are told everyone wants to hire veterans. They are urged to sign up and opt in to the FREE Linkedin premium for the military (which is a great deal).
The technology and community available sound so fabulous that many military members hold back at first, fearing that they will be so swamped with offers right away that they will have to turn employers away in droves.
How LinkedIn Seems to Work for Civilians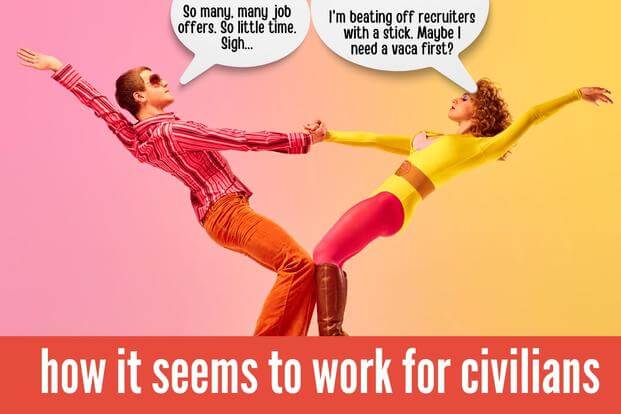 When the service member or spouse starts using LinkedIn, however, they begin to see posts from civilian-looking people getting jobs. To the outsider, it seems like all you have to do is opt-in to the Open-to-Work halo. You follow the directions and reach out to total strangers who work for Stellar Company, and they respond with a job offer.
Clearly, you, too, can get a job with a title no military member ever heard of, including digital overlord, solar photovoltaic installer, full stack developer, Chick Sexer or cloud engineer (who knew clouds required engineering?).
How LinkedIn Works for Other Military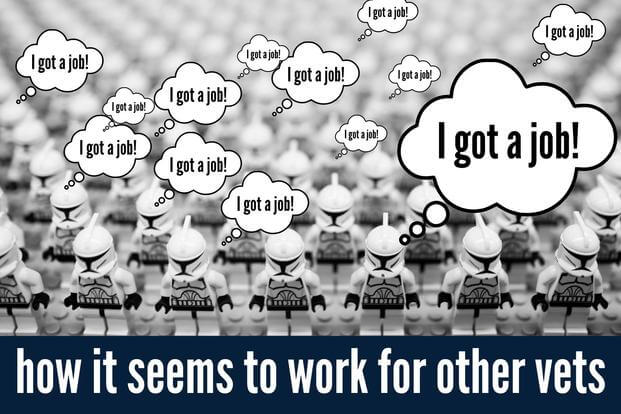 A few months later, the service member's separation or retirement begins to loom. You start submitting applications, filling your profile with keywords and doing all you have been told to do to get a job.
Then your LinkedIn news feed starts to turn. Suddenly, you are seeing other service members -- often peers -- announce that they are proud and humbled to accept a job with Stellar Company.
After a while, this deluge of good news can make it seem as if unemployed little you must be doing something terribly wrong.
How LinkedIn Feels on a Bad Day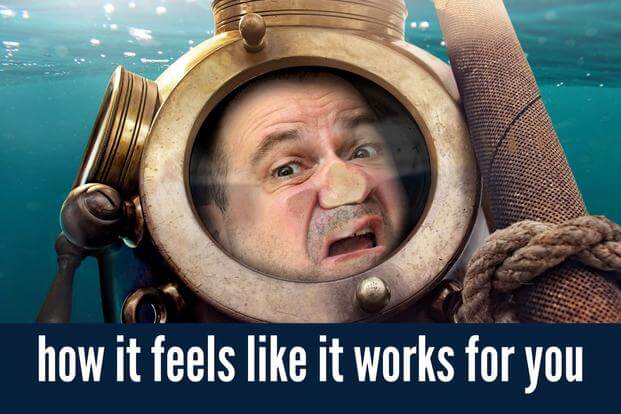 On a bad day, this can feel like there is something wrong with you and your lamentable skills. It can feel like no one wants what you have on offer. It can feel like you are 20,000 leagues under the sea with your nose pressed against the glass, you Job Sniffer.
This sounds bad, but it is a powerful moment. This is the exact instant you are ready to understand how LinkedIn works for veterans.
How LinkedIn Actually Works for Veterans and Spouses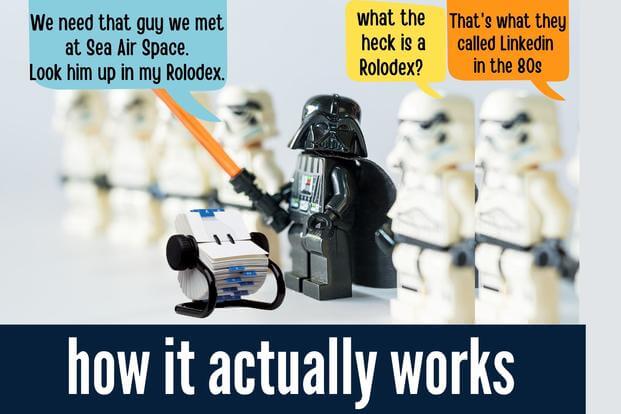 LinkedIn really is a useful tool for veterans and spouses during the job hunt. It is not because you have a super-secret set of skills everyone wants. Instead, it works because it opens up the tool that statistically leads most people to their next job -- their network. Their whole network. And nothing but their network.
Random strangers are unlikely to read your online application or profile and offer you a job. Instead, the world expects your network to give you a push in its direction.
Veterans, spouses and transitioning military most often use their Linkedin profile to complete a powerful set of tasks, including but not limited to:
Collecting current contact information for your past work associates.
Alerting your network to your upcoming retirement or separation and availability for work, especially if you are moving to a new location.
Reaching out to personal contacts to set up informational interviews that are often a source of the best knowledge you will get.
Learning about hiring programs, mentorship opportunities and coaches for veterans.

 
How LinkedIn Works on Stealth Mode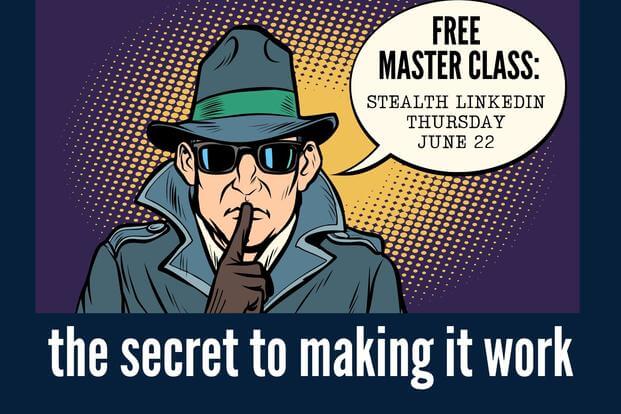 In addition to using the common tools and norms of LinkedIn to move your job hunt forward, there are many stealth methods of using LinkedIn off label that you probably do not know.
In our newest 60-minute transition master class, we will teach you how to use LinkedIn on stealth mode so you can receive networking prompts, do market research, discover your next career path, perform time-saving reality checks and so much more.
Sign up today for Stealth LinkedIn: The Real Way LinkedIn Can Help You Get A Job June 22 at 4 p.m. EDT.
Jacey Eckhart is Military.com's transition master coach. She is a certified professional career coach and military sociologist who helps military members get their first civilian job by offering career-level Master Classes through our Veteran Employment Project and on her website SeniorMilitaryTransition.com. Reach her at Jacey.Eckhart@Monster.com.
Find Your Next Job Fast
Transitioning military, veterans and spouses may be qualified for the job, but they are missing the secrets of civilian hiring. Find out everything you need to know with our FREE master class series including our next class You can view previous classes in our video library. Questions for Jacey? Visit our Facebook page.