Glen Bell didn't invent the taco. He didn't even invent the hard-shell taco. What Bell did was recreate a taco recipe from a competing food stand and brought it to the rest of the United States. From that first taco recipe in 1951, Glen Bell started what would become Taco Bell in 1962.
When it first started, Taco Bell offered tacos, burritos, tostadas, refried beans and chili burgers. Today, Taco Bell pulls in nearly $9.2 billion in revenues annually, selling everything from Mexican pizzas to Cheetos burritos. Though the chili burger might be gone, you can still get the original hard-shell taco.
It all started with a World War II veteran's hamburger stand.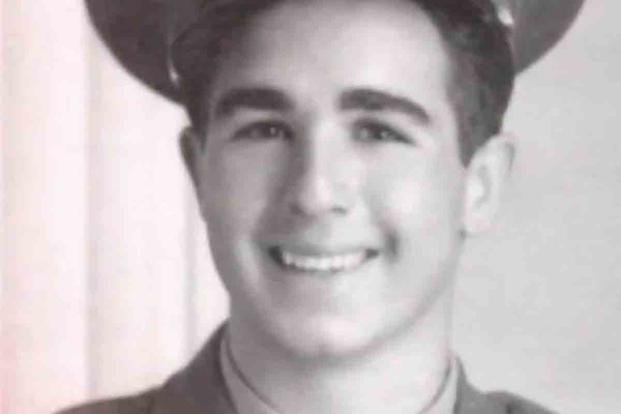 A child of the Great Depression, Bell picked up some culinary skills in a short business venture with his aunt while selling pies and other comfort foods to make extra cash. He joined the Marine Corps in 1943 and spent much of World War II cooking for high-ranking Army and Navy officers in the Solomon Islands. After the war, he went home to San Bernardino, California.
There, he saw two brothers named McDonald working a new kind of burger stand, one where customers came and went (and came back) all day. With years of food service under his belt, he figured he could do something similar. He bought a grill and opened Bell's Burgers in 1948.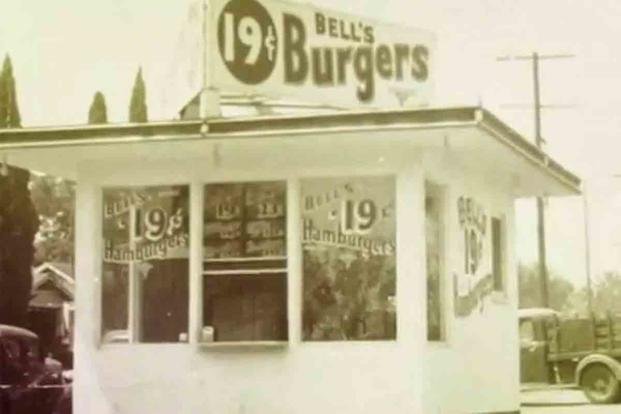 In retrospect, it seems odd that the founder of Taco Bell would go into the burger business, competing with McDonald's. At the time, there was room for everyone in the Southern California burger business. He opened his second location in a Latino neighborhood. Across the street from that hamburger stand was a Mexican restaurant, one that was always packed: the Mitla Cafe.
All Bell knew about tacos back then was that he liked them, and ate at the Mitla Cafe regularly (the Mitla Cafe is still open in San Bernardino, by the way). At first, he tried to recreate the recipe, but the restaurant staff eventually taught him how to make their hard-shell tacos dorados, a deep fried tortilla shell filled with meat, cheese and tomatoes.
This is what he would take to his burger stand. Bell's innovation wasn't the taco itself, though. He engineered a way to pre-make hard-taco shells in large quantities, with less mess and faster, like hamburgers were sold. Marines make do.
In a 1999 biography, Bell said he worked with a chicken coop maker to create a unique fry basket out of chicken wire to form and fry the hard shells. In 1951, he added them to the menu at Bell's Burgers, at a cost of just 19 cents. The second customer that day ordered a taco. He ruined his pinstripe suit and tie with the juices running down his sleeve before quickly ordering another.
The tacos were an immediate hit. By 1954, Bell opened his first Mexican-style only restaurant, Taco Tia. He opened three Taco Tias before selling out to his business partner. In 1958, he and three other partners opened a chain called El Taco. He sold his interest in that chain, too.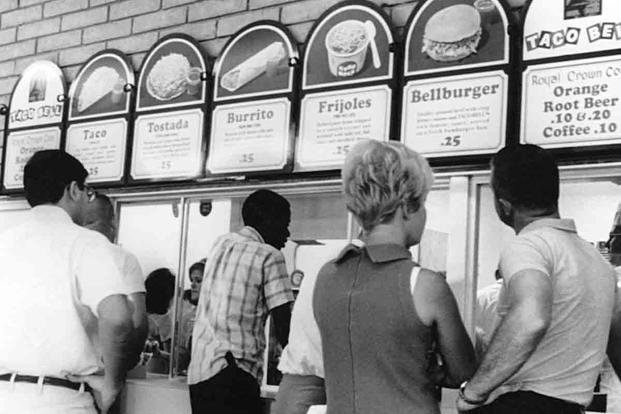 Finally ready to strike out on his own, Bell founded Taco Bell in Downey, California, with just $4,000. Taco Bell grew faster than any of his previous chains. Within two years, he had eight stores. It opened its first franchise location in 1964. When Bell sold the company to PepsiCo in 1978, there were 868 Taco Bells across the country.
-- Blake Stilwell can be reached at blake.stilwell@military.com. He can also be found on Twitter @blakestilwell or on LinkedIn.
Want to Know More About Veteran Jobs?
Be sure to get the latest news about post-military careers as well as critical info about veteran jobs and all the benefits of service. Subscribe to Military.com and receive customized updates delivered straight to your inbox.