This article by Nina Semczuk originally appeared on Task & Purpose, a digital news and culture publication dedicated to military and veterans issues.
After five years in the Army, I learned pretty quickly that the job hunt is chaotic. You have to create multiple versions of your resume, craft countless cover letters, and keep track of where you applied and when. Not to mention, keep up with LinkedIn and any other social media you've decided to use during your job search. All the moving parts can add so many layers of disorganization.
That's where my military background came in handy. When I left the Army, I was a company executive officer. My life was spreadsheets, PowerPoints, emails, and countless personnel and status reports. While I ditched the PowerPoints once I left the service, I kept my spreadsheet skills at the front and ready. In fact, I created a tracker (and used every tool at my disposal) to help me during my career transition.
With organization leading to a less stressful transition, here's what you can do to smooth your own job search:
Create a spreadsheet
My Google Sheet (or use Excel if you're old school) had a tab for prospective places to apply, and a tab that acted as my main dashboard. In that main tab, I had a row with each company I had applied to, and columns for date, website, point-of-contact, follow-up information, and a slot for the date if I heard back and what that message said. If an application led to a phone interview, I jotted down notes and contact info. Then, after I sent a thank you or follow-up, I'd pop that date in a cell so I could rest easy knowing I had closed at least one loop. However you want to structure your spreadsheet, just make sure you capture the information that you need to keep you confident and informed. Writing everything down helps when you wake up and wonder "Did I ever send a thank you to the interviewer?" or, "When was the last time I heard from that recruiter?"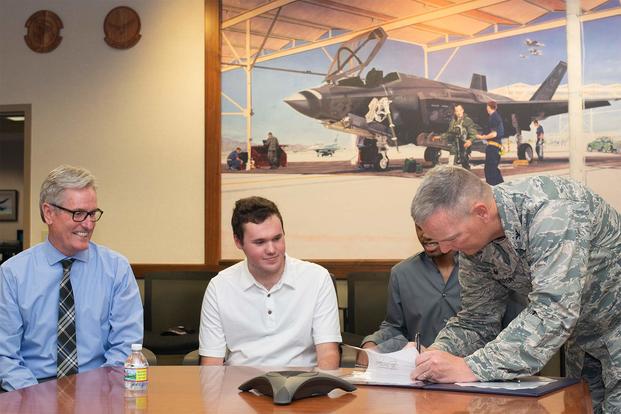 Make a cheat sheet
For every company that I interviewed with, I created a note in Google Keep. In my note I'd include the company's mission, competitors, top executives, projects, press, as well as the job description, interviewer name and background, and any relevant experience I wanted to keep at the top of my mind. During my commute or during the time before I went in to interview, I'd quickly review my notes on my phone (the app syncs across your devices). Just having one spot to dump all the information I gathered about a company was useful in itself, and the app is easily searchable.
Craft email templates ahead of time
If you're a glutton for email hacks, this one is for you. Gmail allows you to create template emails. All you have to do is turn on canned responses under the lab tab in the settings menu to access this feature (full how-to).
I used this feature to create a thank you template. While it may not have saved me a ton of time in the long run, it helped make the step easier to execute since it was already half done. My template looked something like this:
Hi NAME,
Thank you for taking the time today to discuss POSITION at COMPANY NAMED. I enjoyed learning about X and how POSITION contributes to executing that project. If I were in that role, I would EXAMPLE, based on my experience at PAST POSITION/COMPANY.
Looking forward to hearing from you — I'd love to chat more about how I can contribute to the team.
Thanks again,
Nina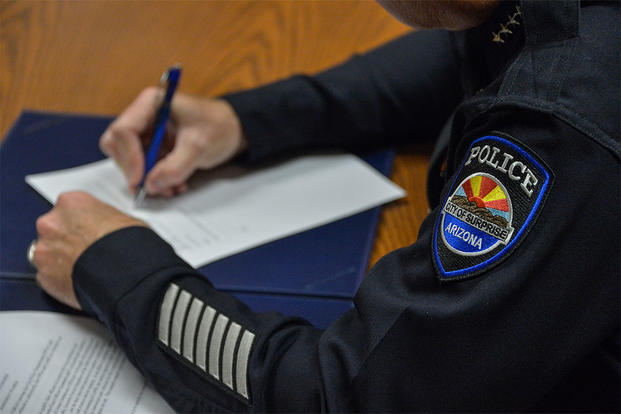 Last word on keeping chaos away from your job search
While creating systems and trackers for the job hunt can turn into a method of procrastination for some, for me, it helped give me a feeling of control. So much of the job search is out of your hands. Anything that can give you a sense of calm while setting you up to tackle what's on your plate is worth trying, at least in my book.
So tell us, what worked or didn't work for you during your job hunt?
Nina Semczuk served as an Army officer from 2011-2016. She earned a B.S. from Boston University prior to military service and now lives in New York and works as a writer and editor. Find her work on SmartAsset, The Muse, The War Horse, Fast Company, and at ninasemczuk.com.
More articles from Task & Purpose:
The Civil War's Latest Casualty: This Reenactor Who Shot Himself With A Minie Ball
Who's Behind The Mysterious Airstrike On The Afghan-Tajikistan Border?
The Lingering Appeal Of Col Jessup's Courtroom Tirade In 'A Few Good Men'