The television series "Tom Clancy's Jack Ryan" has given us two great seasons that bring the spirit of Clancy's characters while telling stories that aren't already familiar from his novels. Season two has just been released on Blu-ray and DVD for everyone who doesn't subscribe to Amazon Prime Video.
John Krasinski does a great job of capturing the sharp edges of Jack Ryan, and his performance is probably the closest to the guy from the novels of anyone who's played the role. The real strength of the series, however, is the interaction between Ryan and his CIA mentor James Greer, played by Wendell Pierce.
We had a chance to talk with Wendell Pierce about the CIA, season two of the series, what he learned about patriotism from his World War II veteran father and even got some insight into what's coming in season three.
The show skips the cop show banter and lets the two men get on each other's nerves. When each shows up for the other in a crisis, the respect comes across as earned and allows both men the opportunity to put the mission ahead of their considerable egos.
Season two drags Ryan back into the field after he uncovers mysterious financial transactions that lead to the Venezuelan government. Greer, posted to Moscow, decides to join Ryan in South America before he gets put out to pasture himself.
This season, they're joined by German intelligence agent Harry Baumann (Noomi Rapace, the original "Girl With the Dragon Tattoo"), the CIA's local chief of station Mike November (Michael Kelly, "House of Cards," "The Long Road Home," "Generation Kill") and former Navy SEAL Marcus Bishop (Jovan Adepo, "Overlord," HBO's "Watchmen").
New Orleans native Pierce had his breakthrough role as Baltimore Police Det. William "Bunk" Moreland on HBO's "The Wire," one of the greatest TV cops ever. He learned to play trombone and reunited with "The Wire" team to star as Antoine Batiste in HBO's "Treme," a drama series about the city's deep culture and struggle to recover after Hurricane Katrina.
He's taken on comedy in the series casts of "The Michael J. Fox Show" and the recent reboot of "The Odd Couple." He played Meghan Markle's dad on "Suits," has a recurring role on "Chicago P.D." and did his share of "Law & Order" guest spots as he established his career.
Pierce is fiercely devoted to his hometown and has a reputation as one of the New Orleans Saints' most vocal fans on social media. He's done an incredible amount of charity work in support of the city and the cause of racial justice.
Pierce and I spoke on the day of Congressman John Lewis' funeral. Lewis was my representative, and Pierce gave a brilliant performance as Lewis' mentor Rev. Hosea Williams in the 2014 movie "Selma." The studio had him on a tight schedule, so we both had to turn off the service to begin our conversation.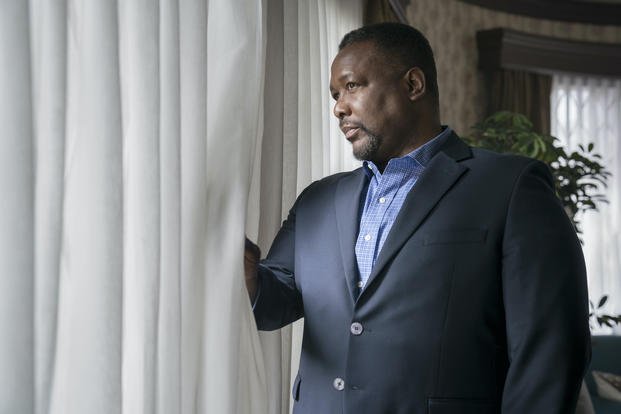 Military.com: You've got a reputation as both a devoted citizen of New Orleans and a man who loves his country. How did that come about?
Pierce: I grew up in Pontchartrain Park, which was the first neighborhood in segregated New Orleans where blacks could purchase a home post-World War II. That was a result of the Civil Rights Movement. That advocacy gave us access to green space. Before then, you had only one day you were allowed as a black to go into the parks of New Orleans. That was Negro day on Wednesday. At any other time, you would be arrested.
So this neighborhood grew out of that. My father fought in World War II at Saipan and loved the country when the country wasn't loving him. He came back, and his voting rights were unprotected. My father was a part of that generation that fought to give us access to this neighborhood -- with beautiful acreage of park space that has a golf course in the middle of a thousand homes around it.
That neighborhood became an incubator of black talent, including the first black mayor, Dutch Morial [and] his son Marc, who was also mayor and is now president of National Urban League. There were lawyers, doctors, teachers and maintenance men. All of these people were like a Moses generation who passed onto me, a member of the Joshua generation, the baton of a great legacy: Exercise the right of self-determination, fight injustice and make sure that you live a purposeful life.
It's important to remember that there were those who shed blood fighting for this country even when the country was not fighting for them, especially our military men and women who shed blood at Iwo Jima, Saipan, Belgium, Italy, North Africa, Vietnam, Iraq and Afghanistan.
There were Americans who shed blood and lost their lives on the red clay of Georgia and in Selma and Philadelphia, Mississippi, in the backwoods of Alabama and Louisiana and all around this country in the hopes that this country will always move toward living up to what it thinks its values are.
That is a level of patriotism that is almost unimaginable because it is faith. Faith is the belief in something that is not yet seen. For a lot of fellow citizens, it was seen to them, but for us, it was unseen. And so patriotism is a true act of American heroism.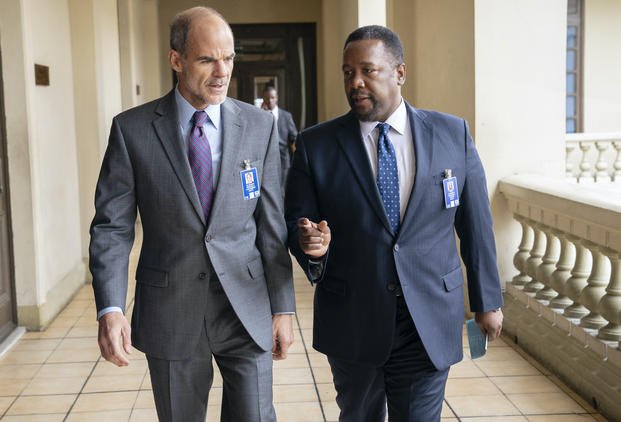 Military.com: How does that patriotism inform your role on "Tom Clancy's Jack Ryan?"
Pierce: That's something that comes to mind when I'm playing the role of James Greer. In particular, I challenged my mentor at the agency who helped me with this part and asked, "How could you be a part of the CIA when you know the CIA may have held up some practices that were against your own community?"
COINTELPRO came to mind. I've mentioned that specifically to him.
And he said, "We both want to fight racism. So many Americans want this country to be better. And I just chose to do that within the CIA, as you choose to do it outside of it. You love your country no less. You love it even more and it angers you when it doesn't live up to your values. And that's the same way I feel about not only about the country, but this agency."
That is what I tried to base James Greer on.
I owed that to the men and women at Langley that I did my research with and I am still in touch with. They gave me great guidance, not only in the procedures and protocol, but also the personal side of it -- what they were thinking, how they were feeling. As an actor, you're a student of human behavior close to what a psychologist is like, and to investigate the minds of men and women of color who are officers of the intelligence agency, taking into account who they are and the work that they do, it gives me great insight into how to play the role.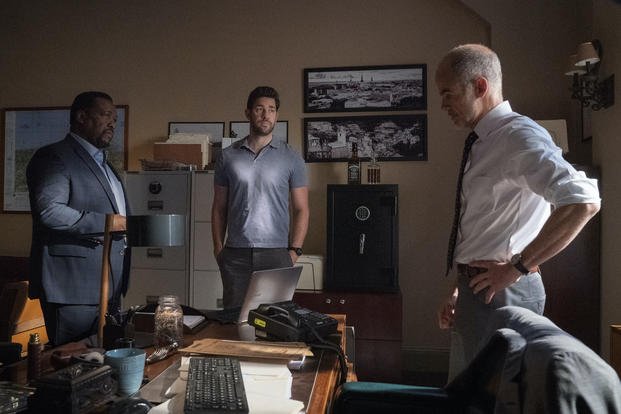 One of the things that we learned as we studied the men and women at the CIA is that we're looking at an agency that attracts A-plus personalities. When they make the decision to become a part of the CIA, it's a lifetime commitment. When you put all of those A-plus personalities together, there are going to be challenges. There's going to be competition.
When you go in, you have to earn people's respect. You'll see doubts with people's skillsets and all of those personal conflicts and interactions that you would see anywhere else. But the one thing that they have in common is knowing the seriousness of the work that they're doing and the importance of the work that they're doing, which becomes the great equalizer when it comes to any sort of conflict.
I liked exploring that part of it, where I challenged John constantly but then realized that he has enlightened me to something that I didn't see before. Jack reminds Greer of the officer that he could be and gives him a way to understand that his best days are not behind him, and I give into that recognition. That gives you a much fuller relationship than some cookie-cutter ideas from a buddy cop show.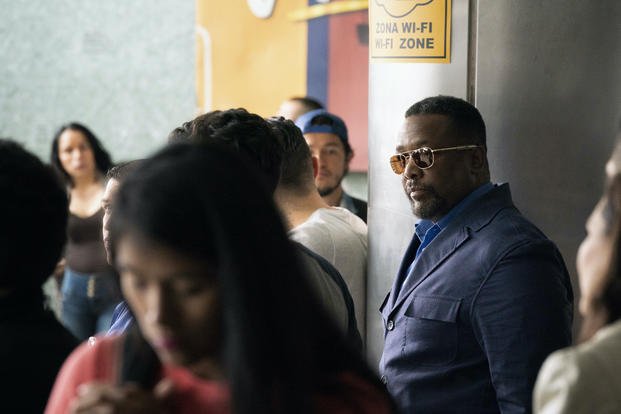 Military.com: You've traveled to Morocco, France, Colombia, Canada, London, Moscow, Los Angeles and New York to make this show. What's it like filming a series that doesn't skimp on the location budgets?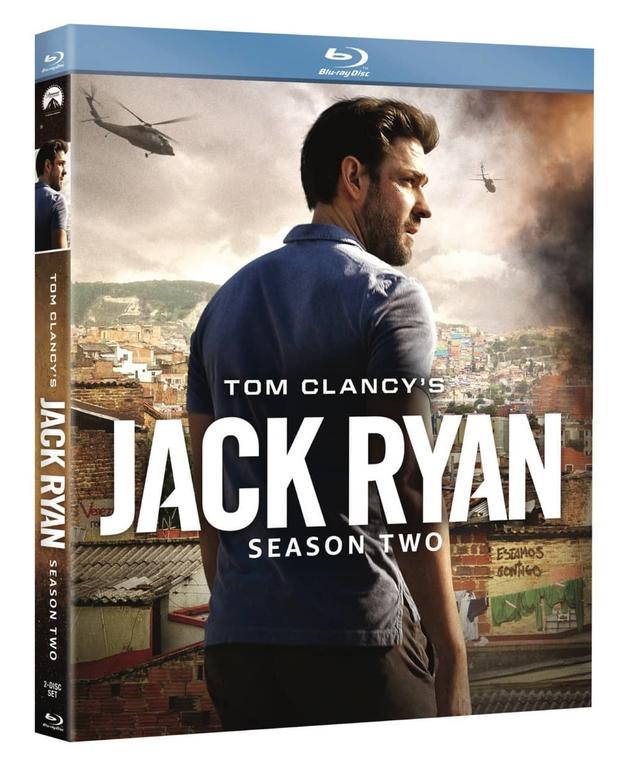 Pierce: It has been a dream job of a lifetime. I have been around the world these past three years. One of the best parts of the job, the thing I want to take with me long after it's gone, are the experiences when I have downtime to explore countries and cultures while on location.
Working with actors from all over the world, it's a truly international show. What makes it even more of an international show is that, when we premiere, we premiere the same hour in almost 200 markets around the world at the same time. That is an amazing, amazing thing. I remember when it first happened. I was in London, standing in Piccadilly Circus about to go to the theater where I was doing "Death of a Salesman." I was watching the big teletron during the countdown to our launch and seeing our launch, as I was about to go into the theater, was pretty amazing. It was a real cathartic moment for me and one of the best things about the job.
Military.com: At the end of season two, Greer claims he's done. Does that mean we won't see you in season 3?
Pierce: Oh, I'm coming back. How I come back will be the interesting thing. We're going to resolve what my issues are, but I can't tell you more than that because we don't know what lies ahead because of the pandemic. I don't know when we start again, and I don't know what the season will bring.
Keep Up With the Best in Military Entertainment
Whether you're looking for news and entertainment, thinking of joining the military or keeping up with military life and benefits, Military.com has you covered. Subscribe to the Military.com newsletter to have military news, updates and resources delivered straight to your inbox.