Grand Ole Opry star and country music legend Jan Howard died in her sleep March 28th at age 91, the Opry announced during its 4,917th consecutive Saturday night broadcast from Nashville, played to an empty house because of the coronavirus quarantine.
Howard was an outspoken supporter of the military, especially after her son Jimmy Howard was killed in combat in Quảng Nam, Vietnam in October 1968. "My Son," a song inspired by his military service and one that prayed for his safe return, had been released only two weeks before Jimmy's death.
Howard first hit the charts with the honky tonk classic "The One You Slip Around With" and had her biggest hit with "Evil on Your Mind." A string of duets with Bill Anderson, including "I Know You're Married" and the #1 hit "For Loving You."
Jan Howard, mostly forgotten by younger country music fans, made a huge impression in two recent PBS documentary films, "The Vietnam War" and "Country Music." Filmmaker Ken Burns told us that his interview with Howard was filmed for the country music film but her story about her son was so powerful that he decided to use it in the Vietnam War documentary as well.
Related: Going Deep on 'The Vietnam War' With Ken Burns
The clip is not online, but you can watch "The Vietnam War: A Film by Ken Burns and Lynn Novick" on Netflix. "Country Music: A Film by Ken Burns" is available for digital purchase and also streaming on the PBS app for public television supporters whose donations got them access to the PBS Passport programs.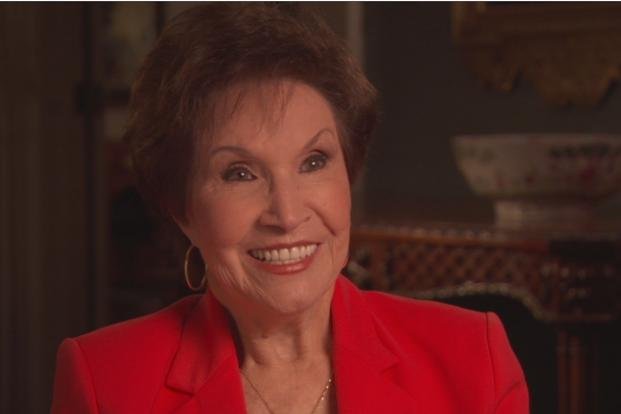 In the interview, Jan Howard describes a group of young people who knocked on her door after Jimmy's death. They figured that she might join them in protesting the Vietnam War since she had lost her son in what they saw as a senseless war. Jan politely declined, reaffirmed their right to protest but promised them she'd "blow your head off" with a .357 Magnum if they ever came back to her door.
Related: Ken Burns Tells an Epic Story of Modern America in 'Country Music'
The story sounds funny when you write it, but it's actually one of the most moving and emotionally complicated moments in either film. Jan Howard captures all the grief, rage, mourning, patriotism and frustration of those who are left behind when a loved one is killed in war.
Goodbye to one of Nashville's greats and a Gold Star mother worth remembering.