This month is the mighty Chuck Norris' 80th birthday! In honor of this landmark (uh, how is this not a national holiday?) day, we wanted to go back to the good old days of the internet.
Before arguing over the color of a dress or if Jordan or Lebron is better (don't start), we bonded over Chuck Norris facts. Those statements that if attributed to another person would be unbelievable but totally plausible when it referred to the great Norris.
So, we wanted to share our top Chuck Norris facts! Make sure to share any of your favorites too.
Before we do, we also want to shout out Chuck for his amazing life. He was born Carlos Norris in Oklahoma and his family eventually settled in California. After high school, he joined the Air Force and ended up being stationed in South Korea where he picked up both martial arts and the nickname Chuck.
Coming home, he opened his first martial arts studio and started participating in tournaments. After winning multiple karate world championships, he opened more studios and became a trainer for the stars. He taught Steve McQueen, Priscilla Presley, the Osmonds and Bob Barker (that's how he beat up Happy Gilmore so easily).
Norris then parlayed his connections into an acting career. He fought Bruce Lee in the Roman Colosseum, killed terrorists with rockets from his motorcycle (looking more badass than actual Delta Force badasses) and wore a cowboy hat better than anyone else on TV.
He also gave us the Total Gym and Chuck Norris jeans.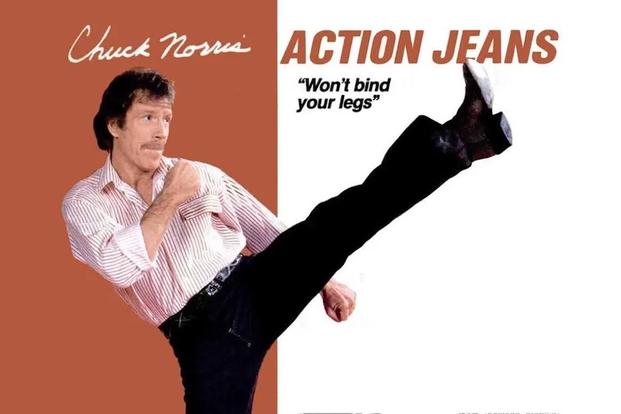 And with that, our favorite Chuck Norris facts!
Chuck Norris threw a grenade and killed 50 people, then it exploded.
Chuck Norris' leg was once bit by a cobra. After five days of excruciating pain, the cobra died.
Chuck Norris doesn't try to survive a zombie apocalypse. The zombies do.
Chuck Norris can kill your imaginary friends.
Chuck can set ants on fire with a magnifying glass. At night.
Chuck Norris once went to Mars. That's why there are no signs of life.
Chuck Norris knows Victoria's secret.
Chuck Norris doesn't wear a watch. He decides what time it is.
Chuck Norris created giraffes when he uppercutted a horse.
Chuck Norris doesn't cheat death. He wins fair and square.
Chuck Norris puts the "laughter" in "manslaughter."
Chuck Norris can kill two stones with one bird.
Chuck Norris has a diary. It's called the Guinness Book of World Records.
Chuck Norris found the last digit of pi.
Chuck Norris can hit you so hard your blood will bleed.
Chuck Norris doesn't worry about high gas prices. His vehicles run on fear.
Chuck Norris can delete the Recycling Bin.
Chuck Norris can strangle you with a cordless phone.
Chuck Norris can squeeze orange juice out of a lemon.
Jack was nimble, Jack was quick, but Jack still couldn't dodge Chuck Norris' roundhouse kick.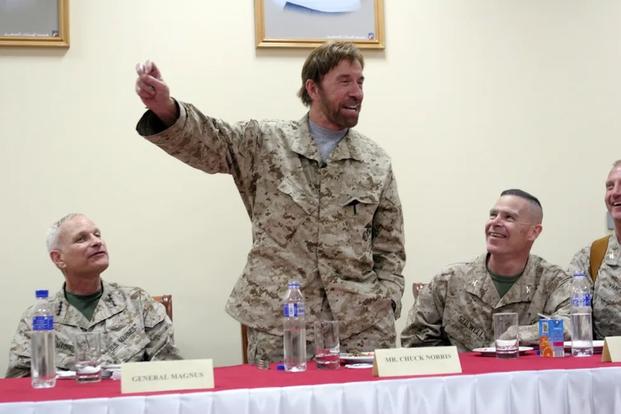 ---
MORE POSTS FROM WE ARE THE MIGHTY:
17 things you didn't know about the US Air Force
Here's how US Marines brought karate back home after World War II
3 real life consequences that movie fights totally miss
We Are The Mighty (WATM) celebrates service with stories that inspire. WATM is made in Hollywood by veterans. It's military life presented like never before. Check it out at We Are the Mighty.