The team behind James Bond knows how to maximize the rollout of a new movie. And that machine is starting to gear up for the April 2020 release of "No Time to Die," the 25th movie in the series.
The website 007.com is live and full of new content, and the studio has just released a series of posters highlighting the new movie's characters (see above and below).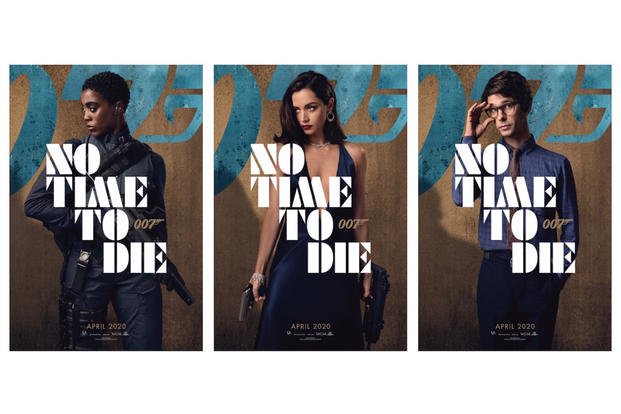 Picking up where "Spectre" left off, Bond has left active service and is enjoying a tranquil life in Jamaica. Bond actor Daniel Craig has promised that this will be his final appearance in the role and it's somehow fitting that he's returned as he signs off to the location of "Dr. No," the very first Bond picture.
Bond's retirement doesn't last long. CIA agent Felix Leiter (Jeffrey Wright) shows up looking for help in rescuing a kidnapped scientist. Bond encounters a mysterious villain called Safin, played by Oscar winner Rami Malek. Léa Seydoux returns as Madeleine Swann and she's joined by Ana de Armas (currently starring in "Knives Out") and Lashana Lynch (Air Force pilot Maria Rambeau in "Captain Marvel").
The first trailer is scheduled for release on December 4, so we'll be back again with more clues about the movie's plot.