July 6 marks the 25th anniversary of the 1994 release of "Forrest Gump," and Fathom Events is celebrating by bringing the movie back to theaters for special screenings on June 23 and 25.
"Forrest Gump" shocked the world and became a huge cultural phenomenon that summer, topping the box office and going on to win six Oscars, including Best Picture, Best Actor for Tom Hanks and Best Director for Robert Zemeckis.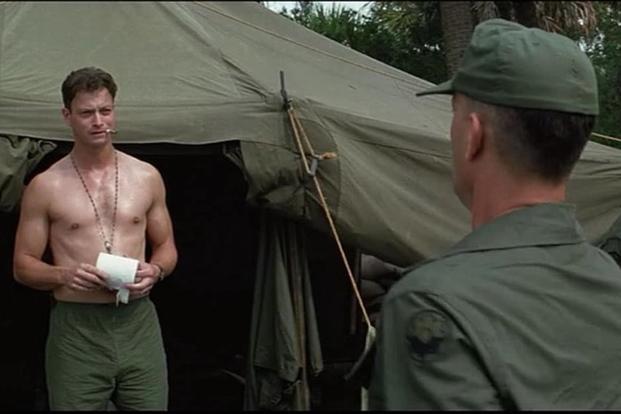 Of course, the greatest gift to moviegoers was Gary Sinise's performance as Lt. Dan Taylor, Forrest Gump's commanding officer in Vietnam. That performance captivated audiences and captivated Sinise himself, altering his own life and setting him on a path that would make him one of the nation's greatest supporters of veteran causes.
RELATED: A Visit with Gary Sinise: Memorial Day, Lt. Dan and Why He's a Grateful American
There's a whole sweep of American history in the rest of the movie but, honestly, who remembers anything that happens when Lt. Dan isn't around?
If you want to locate a screening, go to the Fathom Events site and enter your ZIP code for showings in your area.
Keep Up With the Best in Military Entertainment
Whether you're looking for news and entertainment, thinking of joining the military or keeping up with military life and benefits, Military.com has you covered. Sign up for a free Military.com membership to have military news, updates and resources delivered directly to your inbox.