After the death Sunday of 41-year-old basketball star Kobe Bryant in a helicopter crash near Calabasas, California, which also killed his 13-year-old daughter Gianna and seven others, it seemed like the whole world took to social media to express its grief.
Almost the whole world, anyway.
One general officer took to Twitter to remind everyone that Army Spc. Antonio I. Moore died in a vehicle accident in Syria over the weekend as well.
Read: Save the Outrage: Do This Before Hitting Share on Military News
"Lots of people mourning a basketball player this morning. I think I'll use my energy to remember SPC Moore and his Family," wrote Maj. Gen. John R. Evans, commander of the U.S. Army Cadet Command.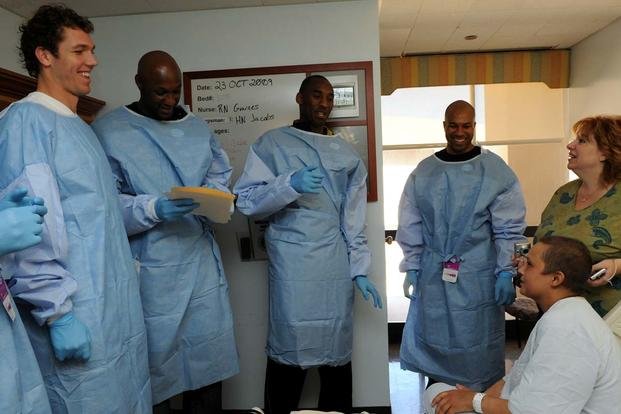 The backlash was immediate and intense. Evans would end up walking back his comment, after others pointed out that nine people had died in the accident that killed Bryant. He rewrote his original tweet to reflect the spirit of what he meant to say and point out that he didn't intend to show disrespect to anyone.
"Everybody's life has value," Evans told Task & Purpose. "Since we tend to connect to celebrities more, we have a tendency to forget about others who are just as important."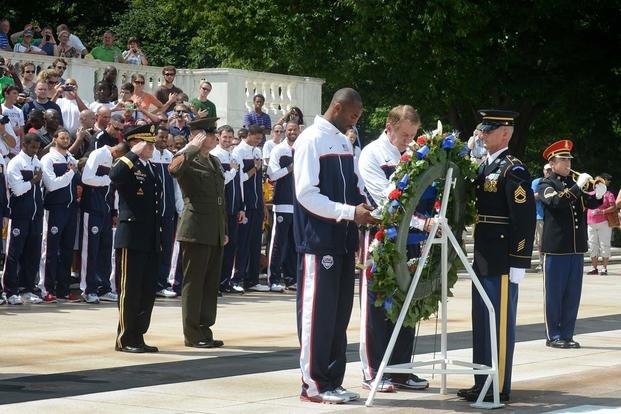 Some veterans went online to talk about the deaths of U.S. service members who rarely get the attention of news media. Many people reshared a Navy release about the 2005 crash of a Sikorsky CH-53E Super Stallion in Iraq's Anbar Province that killed all 31 aboard as if it also happened this month. To make matters worse, a U.S. Air Force Bombardier E-11A went down in Afghanistan the very next day, killing all aboard.
Other veterans took time to express their sympathy and their own grief over the loss of Bryant, an iconic figure who took time out of his schedule to visit wounded troops and their families, shake hands at basketball games, and even visit Arlington National Cemetery while a member of the 2012 USA Olympic Basketball Team.
In the spirit of remembering Bryant's support for veterans and military members, here are some photos from those visits.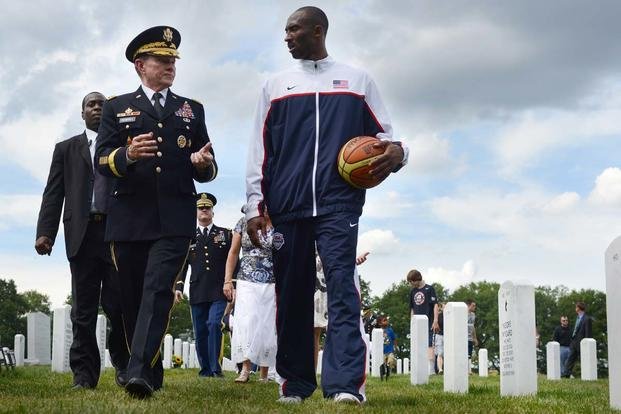 -- Blake Stilwell can be reached at blake.stilwell@military.com.
Want to Learn More About Military Life?
Whether you're thinking of joining the military, looking for post-military careers or keeping up with military life and benefits, Military.com has you covered. Subscribe to Military.com to have military news, updates and resources delivered directly to your inbox.