Think the Coast Guard is just about boats and rescues? Think again.
It's also a place for the most badass women to shine. Here are just a few who make Coasties look awesome.
Sara Faulkner
Aviation Survival Tech Petty Officer 1st Class Sara Faulkner was one of the first female Coast Guard rescue swimmers. 
The difficulty of the training and the duty are legendary -- and badass. People such as Kevin Costner make movies about rescue swimmers.
Faulkner was a champion swimmer who rescued 48 people during Hurricane Katrina. But her biggest challenges were not rough seas or possible death; they were the constant sexual harassment she endured at each of her commands.
After she filed sexual-harassment charges, her command referred her against her will for a psychiatric evaluation and then offered her a transfer to another command with no rescue swimmers.
Discouraged, she was on the cusp of leaving the service when a command master chief told her how important she was, and that she was a role model for other women.
She stayed in, eventually retiring from the Coast Guard, but not before cementing her status as one of the baddest-ass Coasties ever.
Lt. Colleen Cain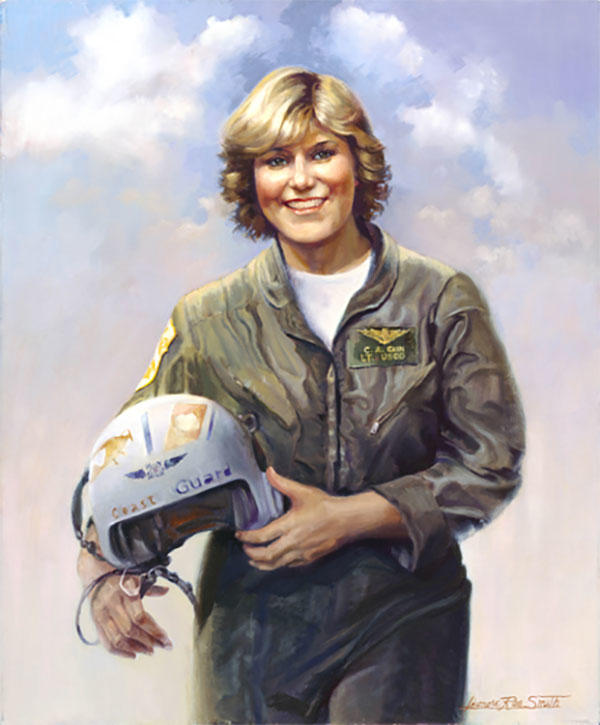 Lt. Colleen Cain did not serve in the Coast Guard for very long, but she made an impression that many will never forget.
Cain was the first female Coast Guard pilot, earning her wings in 1978. She flew many lifesaving missions as a helicopter pilot, including the rescue of a 3-year-old boy who had fallen into the water while fishing with his family.
It was that dedication to saving lives that put her on a mission in 1982 to assist a crew whose craft was in danger of sinking. Despite dangerous weather, Cain flew to their rescue. Sadly, she and her crew never made it, crashing in Molokai, Hawaii's Wailua Valley.
Not only was Cain a barrier breaker, she was also a role model for other Coast Guard women. Rest in peace, Lt. Cain. 
Lt. La'Shanda Holmes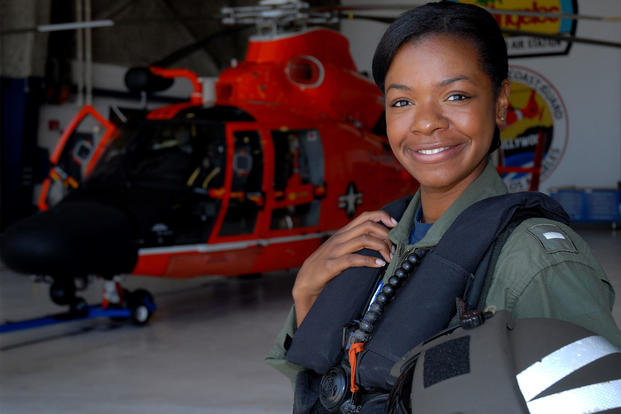 When La'Shanda Holmes was just two years old, her mother died by suicide. Holmes was later adopted, but became a victim of abuse and was removed from that home.
She then went into foster care and bounced around until she was 16, when she met a loving foster family that connected with her and adopted her at age 17.
Holmes enrolled in Spelman College in Atlanta and took pity on the Coast Guard representative at a job fair, because no one was visiting the booth. Soon, she was hooked.
She completed Officer Candidate School and, in choosing aviation, was shocked to find out there had been only one female Black Coast Guard aviator before her, Lt. Jeanine Menze, who flew HC-130 Hercules aircraft.
Holmes became the first female Black helicopter pilot in the service and went on to work as a special assistant to the administrator of NASA in a fellowship program.
For your tenacity, smarts and pioneering spirit, we salute you, ma'am. You are badass. 
Want to Learn More About Military Life?
Whether you're thinking of joining the military, looking for post-military careers or keeping up with military life and benefits, Military.com has you covered. Subscribe to Military.com to have military news, updates and resources delivered directly to your inbox.