The opinions expressed in this op-ed are those of the author and do not necessarily reflect the views of Military.com. If you would like to submit your own commentary, please send your article to opinions@military.com for consideration.
With some trepidation, I raised my right hand and joined the Army in 1976. I told myself I did it to pay for college, but there were probably other reasons -- a sense of duty and a nagging obligation to pay back the debt I owed to generations who defended our way of life before me. I served my time on active duty, then joined the National Guard to begin my teaching career.
My wife never made any secret of how much she loathed the military. Her brother had seen heavy combat in Vietnam, leaving him deeply troubled and unable to hold a job. She never forgave the Army. When we married, I think she believed my military career would end when my service obligation expired. But my reservist paycheck covered the costs of diapers, formula, and then braces, and so it continued.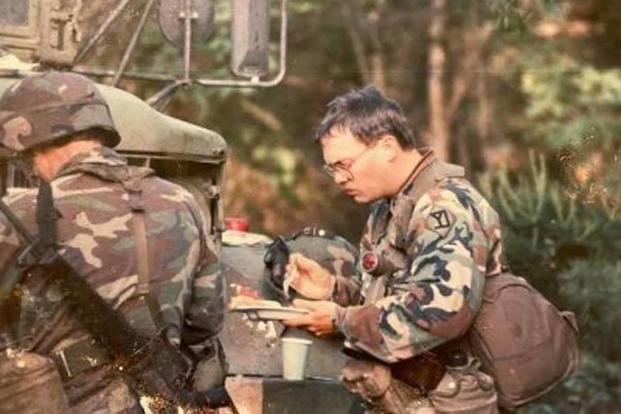 I was a typical weekend warrior for 25 years, responding to floods, hurricanes, blizzards, and even a riot. But it was difficult to imagine our mission to stop a Soviet armored onslaught in Europe was anything more than some general's fantasy. During Operation Desert Storm, our company was alerted but never called. And so my military career consisted of one weekend a month, two weeks in the summer, and an occasional emergency.
Then came the morning of Sept. 11, 2001. I was working as an educator in a public high school when our office secretary, also a dear friend, answered her cell phone. Her son was calling from his office on the upper floors of the World Trade Center's south tower in New York. He assured his mother he was fine after an airplane collided with the north tower.
We turned on a television just as the second plane struck.
Amidst the anguish and panic, I received a call from the ranking officer at the National Guard armory, a young lieutenant. As I was his battalion commander, he wanted me to know he was distributing weapons and ammunition to all personnel. "Don't do anything until I get there," I said, knowing that chaos, young lieutenants, and live ammunition are a bad mix.
It all felt like a nightmare as I sped down the highway to the armory. Surely I would wake up from it all. But I knew. My life, and the lives of those around me, had changed forever. Within days, our battalion was tasked with protecting critical infrastructure around-the-clock. By March 2003, we launched the first element of the battalion downrange for Operation Iraqi Freedom. The following years would bring increased command responsibilities to prepare units for combat in Iraq and Afghanistan, peacekeeping deployments to Europe and Africa, and security missions in the wake of terrorist threats.
One warm, sunny spring afternoon, the blast of bombs propelled us into mass casualty and security responses. Terrorism had struck on Boylston Street in Boston. A suspenseful -- but ultimately successful -- search for the Boston Marathon bombers followed.
Over the years, I traveled frequently within the U.S., making several trips to the Mexican border and serving stints back on active duty. I went to South America many times as an advisor to the military of a developing nation.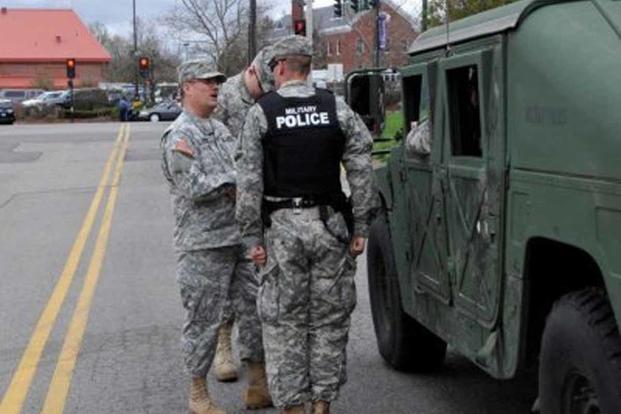 Through it all, I tried to be a good husband and father. I knew I was away from home too much, that I missed too many Little League games, proms, anniversary dinners. I thought I could make up for it with quality time when I was back home. As my children grew into adults, I began to understand I'd been wrong. And when my son prepared to deploy overseas, I realized the toll my service had taken on my wife and children.
As we shuffled into Dulles International Airport in the predawn darkness, our son tugged a black rolling bag big enough for a little boy to crawl into. Combat boots swung from a brown backpack his mother carried. Sewn onto the drab olive bag was the nametag "Smith." I'd dragged the same pack through airports for years.
When it was time to say goodbye, I clutched my son's hand and looked into his eyes for just a few seconds. I recognized the mixture of anxiety, eagerness, and anticipation looking back at me. I'd seen it as my son boarded a bus for his first day of kindergarten, when he'd left for his freshman year of college, when he'd walked into the reception center to begin basic training.
For a moment, the young man in front of me was a little boy in a tattered cowboy hat with a Band-Aid on his knee. I wanted to say something witty or inspiring, but I could muster only tears. He hugged his mother, and I was thankful that my Covid mask hid the rest of my face. When he turned toward the TSA security gate, she nudged me, sternly whispering, "No more tears, General." Then we waved one last time.
Until this moment, I hadn't understood the pain of worrying about someone you love, the frustration of knowing you can no longer protect them. As I saw time and distance stretch out between me and my son, I felt a deep longing. And I knew, for the first time, what my wife and children had long endured.
Hard as it had been for me, it had been worse for my wife, who'd shouldered the tremendous task of caring for three small children alone. And my children, who'd anxiously watched me leave our family for something they were too young to understand.
As I pondered what my service had cost my family, I finally recognized the incomprehensible anguish of families who say goodbye to their loved ones and never see them again. I wondered how they ever find the strength to carry on.
We say so often that freedom isn't free. Usually, we're referring to the people in uniform. But military families also pay a high price. Some make unimaginable sacrifices to preserve our safety, our freedom, our way of life, the very things I'd signed up for so many years before. But there are no parades or special holidays for the spouses who hold things together, for the children who long for their parents, for the lovers who spend long nights sleepless with worry.
Theirs is an invisible service. Sometimes, those closest to it have the hardest time seeing it. Our nation owes them a debt, and so do its warriors. So do I.
Editors Note: This article first appeared on The War Horse, an award-winning nonprofit news organization educating the public on military service. Subscribe to their newsletter