The military's top enlisted adviser told other senior leaders this week that he was against beards in uniform -- even with religious waivers for facial hair -- because they have nothing to do with being lethal and can hurt unit identity.
Air Force Chief Master Sgt. Ramon "CZ" Colon-Lopez, the senior enlisted adviser to the Joint Chiefs of Staff, gave his rebuke of more progressive shaving policies on a Facebook livestream alongside Air Force Chief Master Sergeant Joanne Bass and Space Force Chief Master Sergeant Roger Towberman during the Air and Space Force Association's Warfare Symposium on Wednesday morning.
"So, if you want to look cute with your skinny jeans and your beard, by all means do it someplace else. But quit wasting our time on something that doesn't have anything to do with kicking the enemy's ass," Colon-Lopez said.
Read Next: Biggest Military Pay Raise in Decades Proposed by White House
Colon-Lopez also said he "was opposed to the religion exemption for beards" because there should be an "expectation of people to put their personality aside for the betterment of the team."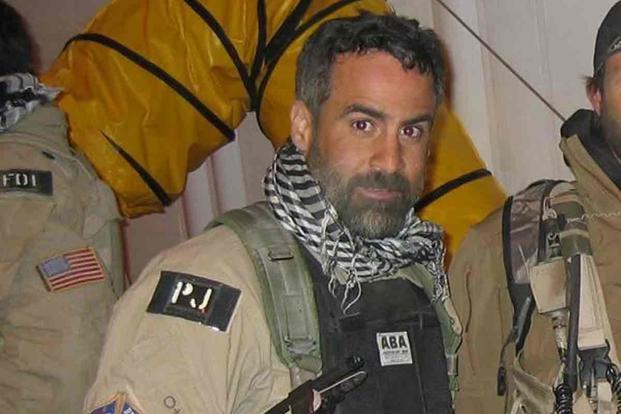 The senior enlisted adviser's comment comes as the Department of the Air Force has amended many quality-of-life policies, including those for facial hair, amid a recruiting crisis and a recognition that some existing rules harm those of various religious beliefs, as well as certain minorities.
The service, along with the rest of the military, is also grappling with a recruiting slump and expects to miss its enlistment targets by 10% this year. The head of Air Force recruiting, Maj. Gen. Ed Thomas, said this week at the AFA event that the service needs to do a better job of connecting with Generation Z.
But the need to connect with a new generation appears to also be running up against the looming threat of China and the military's need to win a global competition expected to play out over the coming decades, Colon-Lopez said.
"The question is, do we really need to be discussing fashion when we're preparing, after 20 years of war, to best an opponent that can potentially have the best of us?" he said. "Is the beard relevant? Is there a need for a beard other than personal comfort to not shave?"
Military.com reported this past August that the Department of the Air Force is discussing a pilot program that would allow airmen and Guardians to grow beards.
Additionally, Military.com reported this past December that the Air Force Honor Guard, the outward-facing group of service members whose mission is to represent the ideal airmen to the American public, has started allowing those with shaving waivers to sport beards.
Grooming standards requiring a clean shave can also disproportionately affect minority service members. Some get frequent ingrown hairs and skin irritations known as pseudofolliculitis barbae, or PFB. The condition is often found in curly-haired men and occurs in about 60% of African American men, according to studies by the American Osteopathic College of Dermatology.
Black service members have reported that obtaining a shaving waiver has harmed their careers.
A survey conducted for a 2021 study for the journal Military Medicine showed that, of those who had received shaving waivers, 21.4% said it had a negative impact on their careers. In all, 63% of those who said it harmed their careers or created negative bias within their unit were Black.
Katherine Kuzminski, a senior fellow at the Center for a New American Security think tank who researches military culture, told Military.com in an interview Thursday that, for many of these senior leaders, some with three decades of service, shaving policies have always been seen as being tied to discipline and order.
But as new policies filter through the ranks, Kuzminski says it can lead to friction.
"Right now, we are seeing a climate in which there is a lot more openness to actually changing long-held practices," she said. "So, from a cultural perspective, that can be challenging because these things have been associated with discipline and, thus, military effectiveness for a really long time, and now we're questioning the underlying assumptions underneath that."
Bass and Towberman both, notably, stepped back from decrying beards altogether, pointing out the medical and religious exemptions as being important.
"We've also made it easier for those who have a need to have a shaving profile, to be able to get one," Bass said. "And so those are some of the things that we did, but you know, we are also balancing that need versus the want, and we have to balance that delicately."
Towberman highlighted the progress that has been made with facial hair policies over the years and said people shouldn't be discriminated against if there's a clear reason why someone can't shave.
"The medical requirement or the religious accommodation needs to be addressed, and we've addressed it," Towberman said. "Now those that want fashion can keep requesting it in uniform boards and, if at any point it becomes a societal norm, then I guess we look at it differently, but that point hasn't come yet."
Colon-Lopez, who was a pararescueman during the Global War on Terror, admitted that he sported a beard during early deployments to help blend in with the local communities in the Middle East. In one widely circulated photograph, he is wearing a full beard in the mountains.
-- Thomas Novelly can be reached at thomas.novelly@military.com. Follow him on Twitter @TomNovelly.
Related: Some Neck and Hand Tattoos OK for Airmen and Guardians Under New Policy Aimed at Helping Recruiting