This week in the military, the path from Alabama to Russian-separatist prison became a little more clear as Military.com dug into the circumstances that led Alexander Drueke, 40, and Andy Huynh, 27, both veterans, to be captured while volunteering in Ukraine. Woody Williams, the last WWII Medal of Honor recipient, lay in honor at the U.S. Capitol this week. The House of Representatives pushed through a measure designed to prevent gun-related suicides that would offer troops gun safes in which to store their personal weapons. The Navy expanded its policy on sexual assault to allow sailors to confidentially report instances of assault even if they have already notified their chain of command.
Military.com launched its new podcast, Fire Watch, this week. The first episode, "Making a Space Troop," examines the Space Force's new role in the 21st century space race as recruits participated in the first ever all-Space Force basic training.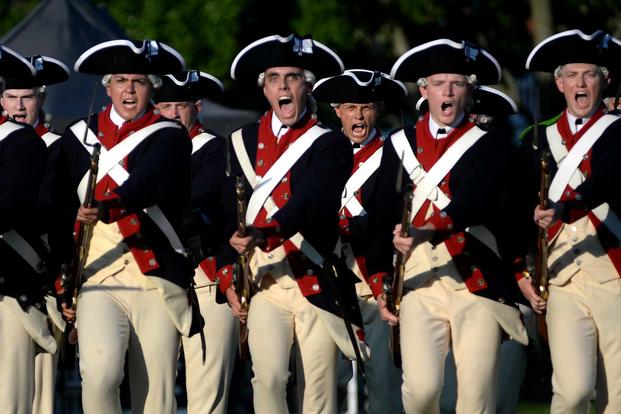 Commander-in-Chief's (CinC) Guard soldiers with the 3rd U.S. Infantry Regiment perform a bayonet charge on July 13, 2022. (Sgt. 1st Class Jon Soucy/Army)
Related: Arlington's Caisson Horses Still Lack Space and Sanitary Conditions, Alabama Senator Says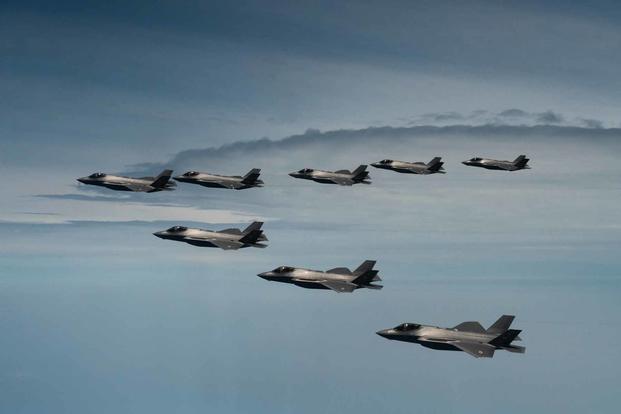 Eight F-35s fly in formation over the Yellow Sea, South Korea, on July 12, 2022. (Senior Airman Trevor Gordnier/Air Force)
Related: Fighter Jet Blown Off Carrier Deck in Unexpected Heavy Weather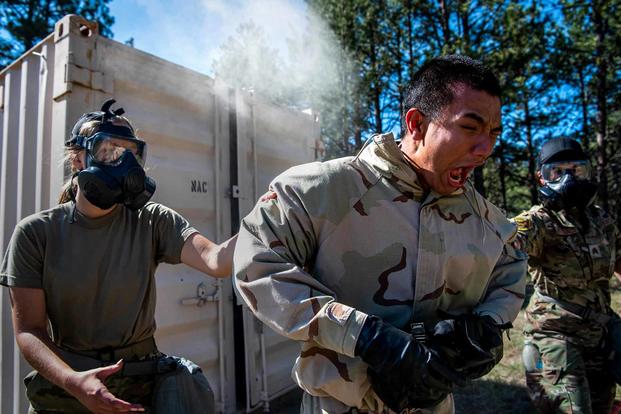 Air Force cadets are exposed to CS gas during Chemical, Biological, Radiological, Nuclear, and Explosive materials (CBRNE) training. (Trevor Cokley/Air Force)
Related: Air Force to Promote Fewer Noncommissioned Officers as Worries About Inexperience Grow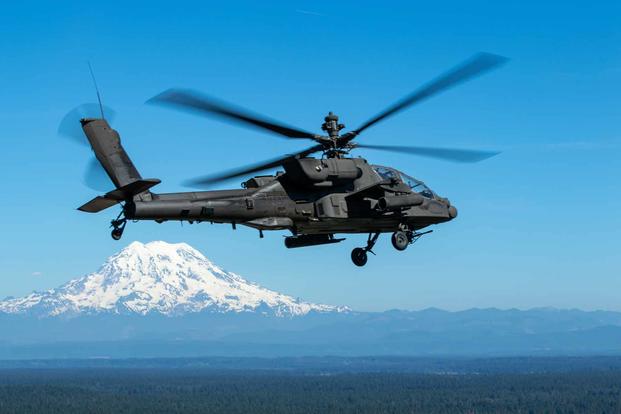 An AH-64E Apache helicopter in flight with Mount Rainier in the background near Tacoma, Washington, on July 11, 2022. (Capt. Kyle Abraham/Army)
Related: AH-64 Apache Longbow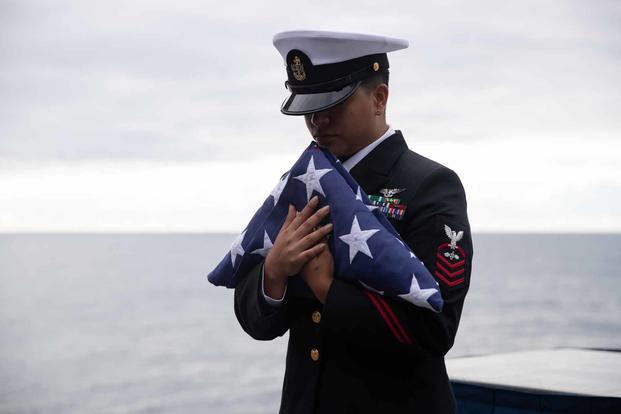 Flag bearer Chief Aviation Electronics Technician Jennifer Warzecha, from Portland, Connecticut, bows her head in prayer during a burial at sea ceremony on July 12, 2022. The remains of 30 service and family members were committed to the sea. (Caption & Photo by Mass Communication Specialist 2nd Class Jackson Adkins/Navy)
Related: Burial at Sea: A Time-Honored Tradition
-- Drew F. Lawrence can be reached at drew.lawrence@military.com. Follow him on Twitter @df_lawrence.