This week in the military, the Supreme Court overturned Roe v. Wade, a landmark court case that guaranteed the federal right to abortion, and states that are home to many military bases have already enacted "trigger laws" immediately outlawing abortion. Some services previously drafted policies in anticipation of the reversal and, after the decision was announced, Defense Secretary Lloyd Austin tweeted that the DoD is "examining this decision closely and evaluating our policies to ensure we continue to provide seamless access to reproductive health care as permitted by federal law."
A Department of Veterans Affairs employee was filmed beating a veteran and was suspended "indefinitely" without pay; the Navy, Marine Corps and Air Force say they have policies to help service members transfer to different duty stations if they are affected by state laws that discriminate against them for their sexuality or gender; the Army has relaxed its tattoo policy amid the Defense Department's recruiting crisis; and refugees of the war in Afghanistan are still struggling to build a life in the United States after the military's withdrawal from that country last year and as many Afghans eligible for a special visa are still reported left behind.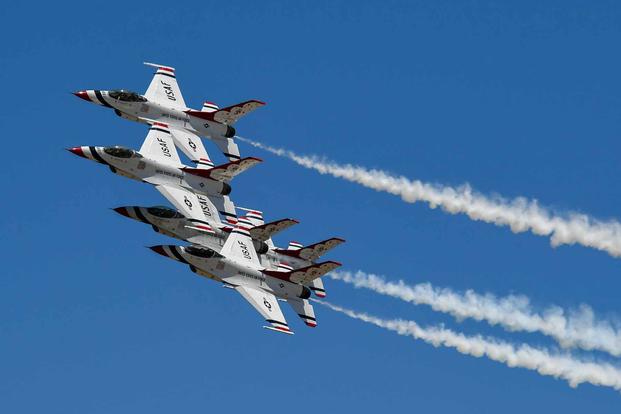 The "Thunderbirds" fly over Hill Air Force Base, Utah, for the Warriors Over the Wasatch Air and Space Show on June 24, 2022. (Cynthia Griggs / U.S. Air Force)
Related: Here's How Much Windex It Takes to Make the Air Force Thunderbirds Look So Shiny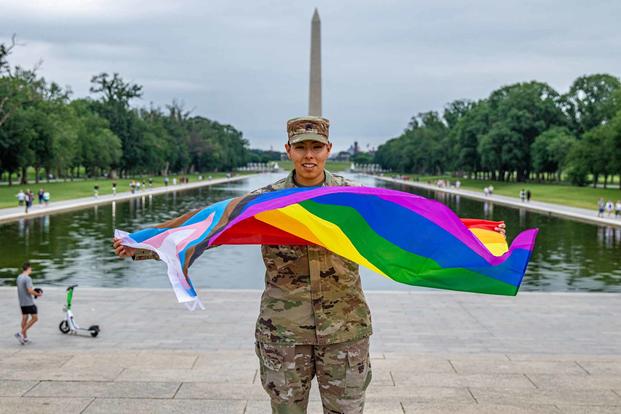 Sgt. Claudia Villegas, a signal support systems specialist, poses in front of the Lincoln Memorial Reflecting Pool and Washington Monument. "As an LGBTQ Soldier, I wasn't sure what it would be like to serve within the ranks or what my fellow soldiers would expect from me," she said in an Instagram post from The Army Old Guard's official account, adding that she feels the military has become more accepting of the LGBTQ community, alluding to "restrictions" and the days of "Don't Ask, Don't Tell." "To the soldiers that are not out; just take your time."
She added, "I want you to know that you are not alone, that you will always have someone backing you up." (The Old Guard / U.S. Army)
Related: Soldiers Facing Discrimination from State Laws Could Request Transfers Under Draft Army Policy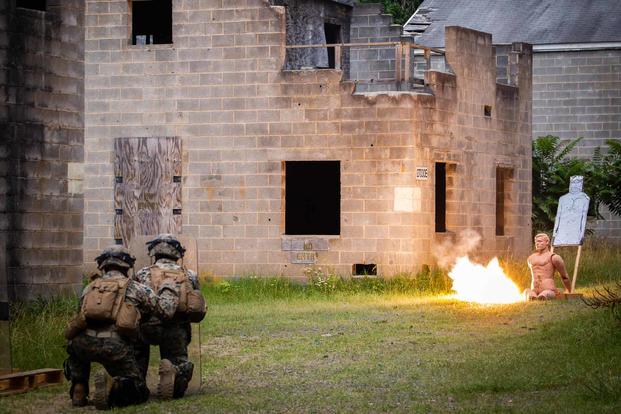 Marines throw grenades at a target at Marine Corps Base Quantico, Virginia, on June 22, 2022. (Lance Cpl. Pranav Ramakrishna/Marine Corps)
Related: Here's the Only Marine to Earn Both the Medal of Honor and Navy Cross During WWII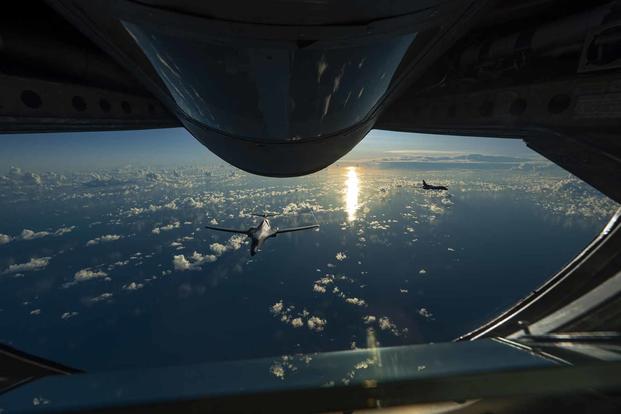 Two B-1B Lancers fly in formation behind a KC-135 Stratotanker over the Pacific Ocean on June 20, 2022. (Master Sgt. Nicholas Priest/Air Force)
Related: B-1B Lancer
The Coast Guard Cutter Campbell returned to Rhode Island on June 23, 2022, following a patrol in the Caribbean Sea and Atlantic Ocean. During the patrol, the Campbell's crew rescued and cared for 528 Haitian and 21 Cuban migrants. (Courtesy of the U.S. Coast Guard)
Related: Fire Forces Evacuation of 89 Children from Cruise Ship; Coast Guard Investigating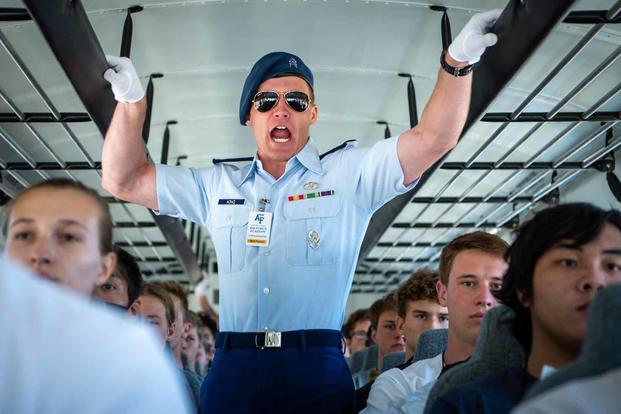 Air Force cadets arrive at the U.S. Air Force Academy for in-processing on June 23, 2022, in Colorado Springs, Colorado. (Justin R. Pacheco/Air Force)
Related: Austin Tells Air Force Academy Grads to Be Honorable Following School's Cheating, Vaccine Scandals