One soldier was killed and another two were injured in a vehicle incident at Yakima Training Center in Washington State on Monday.
Pfc. Joseph Marquez was killed in the accident. Marquez, 20, was a native of Dover, Delaware, and served as a motor transport operator in 8th Squadron, 1st Cavalry Regiment, which falls under the 2nd Infantry Division's 2nd Stryker Brigade Combat Team. The unit makes up part of the 7th Infantry Division at Joint Base Lewis-McChord, Washington.
"We are deeply saddened by the loss of Pfc. Marquez," Lt. Col. Michael Filanowski, commander of 8th Squadron, 1st Cavalry Regiment, said in a press release. "Blackhawk Squadron sends its deepest condolences to his family and loved ones. Our prayers and thoughts are with them during this difficult time."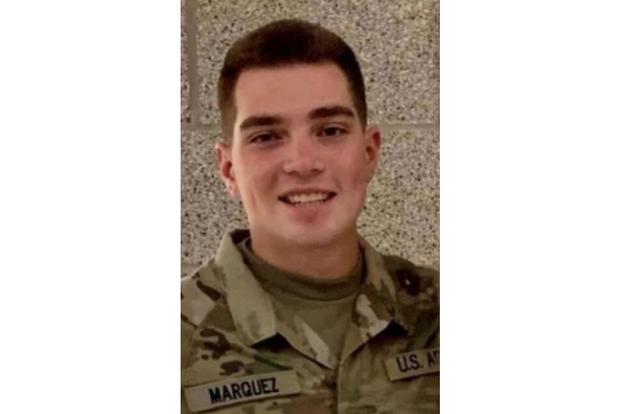 Read Next: The Army Keeps Boosting Recruiting Bonuses as It Struggles to Find New Soldiers
The two injured soldiers have already been treated and released from Yakima Memorial Hospital.
It is unclear what led up to the fatal incident. Lt. Col. Travis Dettmer, a 7th Infantry Division spokesperson, declined to disclose even the vehicle Marquez died in -- a detail which is commonly released after military incidents.
Fatal ground incidents have proven one of the leading causes of death for soldiers, far outpacing combat deaths in recent years. At least 20 soldiers died during on-duty vehicle incidents last year. Brig. Gen. Andrew Hilmes, commander of the Army's Combat Readiness Center and director of Army safety, told Military.com in November that ground vehicle mishaps were a "number one killer of soldiers."
An Army safety report from last year found that most incidents are due to soldiers having inadequate driving training and sleep deprivation.
"Marquez was known for his laughter and the light he spread everywhere he went," a statement from the 8th Squadron, 1st Cavalry's Facebook page said. "We knew him as a loving son and brother to his family, a faithful friend to his comrades, and a loyal Soldier to his nation. He was and is so loved, and already so missed."
-- Steve Beynon can be reached at Steve.Beynon@military.com. Follow him on Twitter @StevenBeynon.
Related: The Top Killer of Soldiers, Army Vehicle Deaths Are Tied to Poor Training, Though Numbers Down