President Joe Biden on Wednesday asked 18 members of service academy boards, many appointed during the last days of the Trump administration, to resign their positions, causing an outcry from loyalists of the former president.
White House Press Secretary Jen Psaki, speaking at a press briefing, said Biden's goal in purging the boards of visitors for West Point and the Air Force and naval academies was to ensure appointees are qualified to serve and are aligned with the values of the current administration. She denied the resignation requests were based on political party.
"I will let others evaluate whether they think Kellyanne Conway and Sean Spicer and others were qualified or not political, to serve on these boards," she said, naming two high-profile Trump appointees who received letters requesting they resign.
Read Next: Air Force Posthumously Promotes Dick Cole, Last of the World War II Doolittle Raiders
Meaghan Mobbs, a West Point graduate and former adviser to President Donald Trump on military family issues, wrote Wednesday on Twitter that "all previously appointed Presidential appointees to the West Point Board of Visitors were asked to resign or be terminated by end of day."
In her tweet, Mobbs said she would not be resigning and called the request "unconscionable." The Afghanistan vet also bemoaned the fact "that this great institution is now being subjected to and hijacked by partisan action."
Related Video: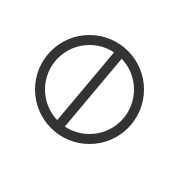 Each board was culled of six members. Those who refused to resign were to be terminated by 6 p.m., the White House said late Wednesday.
The pressure to resign comes months after the boards in question were suspended by Defense Secretary Lloyd Austin shortly after he took office in early February. Austin ordered a review of all the Defense Department's advisory boards after his predecessor, Acting Defense Secretary Christopher Miller, frenetically removed and replaced dozens of members in the time between Trump's election loss and Biden's inauguration.
The replacements were often Trump loyalists, such as senior adviser Conway; fundraiser and White House adviser Matt Schlapp; and impeachment attorney Pam Bondi.
In one instance, Miller fired nine members of the Defense Business Board and appointed 11 new ones, including Corey Lewandowski and David Bossie, two senior members of the former president's 2016 campaign team.
Mobbs is one of six presidential appointees to the Army's service academy. Other major names that were appointed by Trump include former National Security Adviser H.R. McMaster and retired Col. Douglas Macgregor, a former Pentagon adviser. Macgregor also was nominated to be ambassador to Germany, but the nomination was withdrawn after languishing for months before the Senate Foreign Relations Committee after CNN reported on his controversial remarks as a Fox News commentator.
McMaster is set to be honored this weekend at West Point with a "Distinguished Graduate Award."
All three academies directed questions to the White House when asked for comment Wednesday. A spokeswoman for West Point noted that the school "holds no responsibility to the board members pertaining to its administration or governance" in a statement emailed to Military.com.
At the Naval Academy in Annapolis, three members of the school's board of visitors posted requests for their resignations on social media. Spicer, Trump's former press secretary; Russell Vought, a director at the Office of Management and Budget under Trump; and John Coale all said they were asked to resign.
Vought tweeted that he would not be resigning. Meanwhile, Spicer said he would respond on his TV show, which airs on the right-leaning network Newsmax.
Coale said that "all trump appointed(sic) were fired. No other reason," in a tweet.
Conway posted a letter to Biden on Twitter saying, "I'm not resigning, but you should."
The former counselor to the president was found to have repeatedly violated the Hatch Act -- a law that places restrictions on political activities and speech by federal officials. The Office of Special Counsel recommended she be fired from the White House in June 2019. She left the administration in August 2020 for unrelated reasons.
Conway serves on the board for the Air Force Academy along with Heidi Stirrup, a former lobbyist who was appointed to the board on the same day The Associated Press reported that she had been banned from the Justice Department after pressuring officials to give her information on election-fraud investigations.
CNN reported that Stirrup is being asked to leave as well.
Stirrup sued Austin and other defense officials in federal court in July over the suspension. In the complaint, she alleged that the Air Force Academy's board of visitors was "unlawfully suspended," a move she said was to make way for the "implementation of a radically new and fundamentally unconstitutional Critical Race Theory (CRT) 'race training' curriculum."
That case is still pending before the U.S. District Court in Washington, D.C.
-- Konstantin Toropin can be reached at konstantin.toropin@military.com. Follow him on Twitter @ktoropin.
Related: At Least 100 Naval Academy Students Cheated on a Physics Test. 18 Have Been Expelled