A 40-year-old active-duty Marine Corps officer was arrested Thursday after federal agents said he violently broke into the U.S. Capitol during the Jan. 6 riot, pushing through a line of police officers and positioning himself inside a doorway to pull others into the building with him.
Maj. Christopher Warnagiris, 40, of Woodbridge, Virginia, has been charged with assaulting, resisting or impeding police officers; obstruction of law enforcement during civil disorder; and obstruction of justice, among other charges. His arrest was announced Thursday by the Justice Department.
Maj. J. A. Hernandez, a Marine spokesman at the Pentagon, confirmed Warnagiris is on active duty. An artillery officer, Warnagiris is currently assigned to the Marine air-ground task force staff training program with Training and Education Command based at Marine Corps Base Quantico, Virginia.
Read Next: Two Men Arrested and Charged with Stealing, Selling Sensitive Air Force Data
Warnagiris has served since 2002 and reached the rank of major in September 2013, according to his service records. He previously deployed to Iraq and Afghanistan.
His personal awards include three Navy and Marine Corps Commendation Medals and a Navy and Marine Corps Achievement Medal.
When asked about Warnagiris' case, Hernandez said there is no place for extremism in the Marine Corps.
A federal complaint says Warnagiris has been stationed at Quantico, which is about 35 miles outside Washington, since the summer of 2020. He is scheduled to appear in a U.S. district court Thursday afternoon.
Warnagiris is one of dozens of military members and veterans accused of participating in the Jan. 6 takeover of the U.S. Capitol. Supporters of former President Donald Trump stormed the building to interrupt lawmakers' securing of the 2020 election, which President Joe Biden won.
Court documents claim the major was caught on a Capitol security camera among a group near the East Rotunda doors fighting their way into the building. U.S. Capitol Police officers were standing guard outside the door, attempting to hold the crowd back, according to the documents.
Related Video: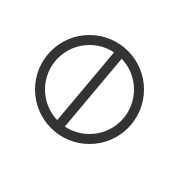 The officers lost ground, and Warnagiris was allegedly the first person to push through the doors.
"The subject was wearing a dark jacket with bright green zippers, a military green backpack and black and tan gloves," court documents state. "He had short, dark hair which was trimmed to the skin along the edges of his hairline."
As officers tried to physically block more people from getting past the doors, Warnagiris "positioned himself in the corner of the doorway and seemed to use his body to help keep the door partially open and reached for individuals pushing their way through to help pull them inside," the documents state.
A police officer tried to position himself between the Marine and the people outside, but Warnagiris allegedly pushed the door open further. The police officer then tried to push Warnagiris out of the way.
The Marine allegedly responded by pushing the police officer back "to maintain his position in the open door," the documents state.
"This struggle between Warnagiris and Officer A.W. can be seen in the security footage captured at approximately 2:27 PM," the documents add.
Footage of Warnagiris inside the Capitol was also captured by a videographer for RMG News, according to the complaint, along with footage posted to YouTube by Freedom News TV.
An unnamed witness who saw photos of Warnagiris online reported to the FBI that they recognized him as an active-duty Marine Corps officer. The witness said they worked near Warnagiris about once a week for six months in 2019.
On March 17, federal agents met with members of Warnagiris' command and interviewed one of his coworkers, the complaint states. That witness also said they believed Warnagiris was the person seen in video footage inside the Capitol, according to the complaint.
-- This story is developing.
-- Gina Harkins can be reached at gina.harkins@military.com. Follow her on Twitter @ginaaharkins.
Related: Marines, Infantry Most Highly Represented Among Veterans Arrested After Capitol Riot