The Army released the findings of a long-awaited investigation following the disappearance and murder of Spc. Vanessa Guillen at Fort Hood, Texas, last year. The latest investigation resulted in disciplinary actions against 13 current and former leaders who were connected to the slain 3rd Cavalry Regiment soldier.
The AR 15-6 fact-finding investigation, ordered by Gen. Michael Garrett, head of Army Forces Command, found that Guillen was sexually harassed by a member of her unit, but not by Spc. Aaron Robinson, the soldier who allegedly murdered her, smuggled her body off post with the help of 22-year-old Cecily Aguilar, and hid the remains in a remote site in Bell County. Robinson later shot and killed himself when confronted by area police.
Task and Purpose broke this part of the story Friday.
Read Next: Biden on Making COVID Vaccine Mandatory for Troops: 'I'm Going to Leave It to the Military'
Guillen's family claimed that Robinson sexually harassed Guillen before he murdered her, but Fort Hood Criminal Investigation Command officials said at the time that there was no credible evidence he had done so.
The report found that Guillen tried to report that she had been sexually harassed on two occasions, and her supervisor and other leaders failed to take appropriate action both times.
It also found that there was no evidence that the allegations of sexual harassment were related to her death.
Maj. Gen. Gene LeBoeuf, chief of staff for Forces Command, told reporters Friday that the Army is not commenting on Robinson's possible motive in Guillen's death until an FBI investigation into the case is complete.
In December, the Army relieved or suspended 14 leaders at Fort Hood as a result of an independent review that found the base's command climate was permissive of sexual harassment and assault.
Six of those 14 leaders are part of the group of 13 individuals facing adverse actions from this latest investigation, LeBoeuf told reporters.
Garrett directed the relief of five current or former officers and noncommissioned officers in the 3rd Cavalry Regiment, or 3rd CR. Of the five, three will also receive General Officer Memorandums of Reprimand, or GOMORs.
He referred further action against seven other officers and NCOs to Lt. Gen. Pat White, commanding general of III Corps. And he recommended further action against one NCO to a separate command.
All of those eight officers and NCOs will receive GOMORs; one will be relieved of command.
The Army did not release the leaders' names because of the service's privacy policy.
Garrett's disciplinary actions are in addition to the previously announced reliefs of Maj. Gen. Scott Efflandt, former deputy commander of III Corps; Col. Ralph Overland, former 3rd CR commander; and former 3rd CR Command Sgt. Maj. Bradley Knapp.
Last September, Garrett requested that Gen. Mike Murray, head of Army Futures Command, lead the in-depth 15-6 investigation looking at how the actions of Hood's chain of command affected the events in Guillen's case.
A separate investigation, which is nearly complete, will decide the fate of 1st Cavalry commander Maj. Gen. Jeffrey Broadwater and Command Sgt. Maj. Thomas C. Kenny, the 1st Cavalry's command sergeant major. Both were suspended in December pending the results of the investigation into the unit's command climate and whether it adhered to the Army's Sexual Harassment and Assault Response Prevention program policies.
"The loss of Spc. Vanessa Guillen was devastating to all of us, just as it is with any soldier," LeBoeuf said. "Just as we grieve the loss of Vanessa Guillen, we have to honor her memory and her willingness to serve her country by looking forward and taking meaningful actions ... to protect current and future soldiers like Vanessa Guillen."
-- Matthew Cox can be reached at matthew.cox@military.com.
Related Video: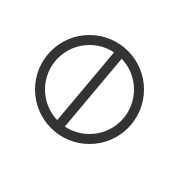 Related: Army Prepares to Release Final Investigations into Potential Leadership Failures at Fort Hood