They're here.
Tyndall Air Force Base's 325th Security Forces Squadron has received its first set of semi-autonomous "robot dogs," which it wants to use as extra security around the Florida Panhandle installation, according to a news release.
Dubbed "Quad-legged Unmanned Ground Vehicles," or Q-UGVs, the new robots, which have the ability to crouch low and creep into shallow spaces, were delivered last week, the service said. The droids were created by Ghost Robotics and Immersive Wisdom.
Read Next: This GI Bill Rule Change Could Cost Veterans Thousands of Dollars a Semester
"As a mobile sensor platform, the Q-UGVs will significantly increase situational awareness for defenders," said Mark Shackley, Tyndall Program Management Office security forces program manager, in the release. "They can patrol the remote areas of a base while defenders can continue to patrol and monitor other critical areas of an installation."
The base announced in November that it would be the first in the Defense Department to acquire the technology, giving airmen more flexibility to respond quickly to an emergency.
The robots have a variety of cameras and sensors on board, capable of providing a 360-degree picture of their environment, the release said. They can climb up rugged terrain and operate at temperatures ranging from -40 to 131 degrees Fahrenheit. Their controllable speeds allow them to move as slowly or quickly as needed, and feature a "high-step mode that alters leg mobility" and can help them get over obstacles.
The dogs resemble Boston Dynamics' now-famous four-legged yellow robot, Spot, which can run as fast as 3.5 miles per hour.
Spot was featured in a Boston Dynamics interview with "60 Minutes" on Sunday.
"People and animals can go anywhere on Earth -- using their legs," Marc Raibert, founder and chairman of the company, said during the segment. That's why Raibert avoided using wheels and tracks for his robot designs, which limit mobility.
The company has sold more than 400 Spot robots worldwide, according to the "60 Minutes" report. Each costs about $75,000, not including enhancements and accessories.
With Air Force squadrons "expanding our optics of what is possible," officials at Tyndall decided to pursue robot dogs to enhance situational awareness, Master Sgt. Krystoffer Miller, 325th SFS operations support superintendent, said in a released statement.
"One huge attraction piece of the robot dogs is that it's highly mobile and, with the amount of construction we will face over the next few years, it helps us maintain and increase our security posture," Miller said.
In 2019, then-Vice President Mike Pence announced that F-35 Joint Strike Fighters were officially coming to Tyndall -- an F-22 Raptor base -- as the service plans to fully rebuild the location to be a future "fifth-generation base."
Following Hurricane Michael in 2018, the Air Force moved Tyndall's Raptor fleet to other F-22 bases in Virginia, Hawaii and Alaska. The service in 2018 said it hopes to station three squadrons' worth of F-35s at Tyndall.
The robot dogs, which are not meant to replace real, military working dogs in any way, will be programmed with a patrol route and monitored by a Security Forces electronic security sensor system noncommissioned officer, the base said previously.
The robots could become standard-issue at Air Force bases if the 325th sees positive results with the technology, the release states.
"I can say that there is definitely a lot of interest in the capabilities of the technology," Miller said. "I'm hopeful that other units will see some of the successes at Tyndall and will continue to explore the use of non-conventional tactics."
Related Video: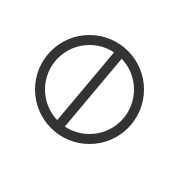 -- Oriana Pawlyk can be reached at oriana.pawlyk@military.com. Follow her on Twitter at @Oriana0214.
Related: This Air Force Unit Is Getting the Military's First Robot Dogs