A new Marine Corps physical training uniform is in the works.
Marines could soon be sporting new olive-green PT shirts and shorts, both featuring breathable, black mesh-knit side panels.
The front of the new PT shirt will feature small "USMC" lettering in silver reflective material, according to draft designs of the uniforms. Each sleeve will have an eagle, globe and anchor in the same reflective silver. The back of the shirt will also say "USMC" vertically, and will have diagonal reflective strips on each side of the letters.
Read Next: The Marines Want a Next-Gen Combat Utility Uniform. Here's What Could Change
The new drawstring shorts will have side pockets and be lined in black knit fabric. The left leg will feature a silver reflective eagle, globe and anchor. There will also be reflective striping on the shorts.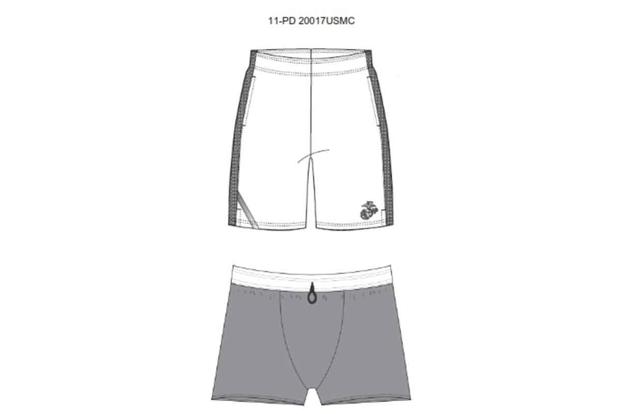 "The Marine Corps is developing a new PT uniform with improved materials to ensure better fit, form and function," said Kelly Flynn, with Marine Corps Systems Command. "The new PT uniform is currently in source selection, so further details cannot be discussed at this time."
The service updated its requirements for the new PT uniform on the government's contract solicitation site this month. The Marine Corps plans to buy 900,000 physical training uniform sets over a five-year period, documents state.
Marines hoping for a return to the famously short silkies appear to be out of luck. The inseam on the new PT shorts is at least 8 inches long, nearly four times the length of the short green silkies. The inseam on the PT shorts' liner is 4 inches long, documents show.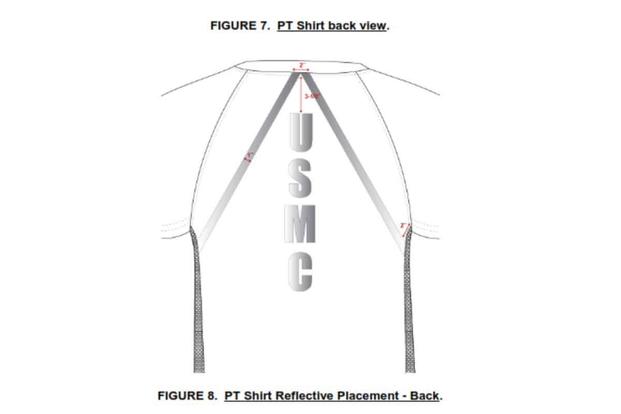 The Corps' current PT uniform is the same olive color the new one will be, but the T-shirts and shorts don't feature any designs.
All materials used to produce the new PT uniform must comply with the Berry Amendment, which requires that fabrics and other components be made in the U.S.
The PT uniform isn't the only look the service wants to upgrade. Officials have asked companies to submit proposals to make the Marine Corps Combat Utility Uniform fire-resistant, so separate gear isn't needed for that reason.
The Marine Corps is also reviewing its grooming standards, which could lead to changes to approved hairstyles, facial hair rules and other appearance regulations.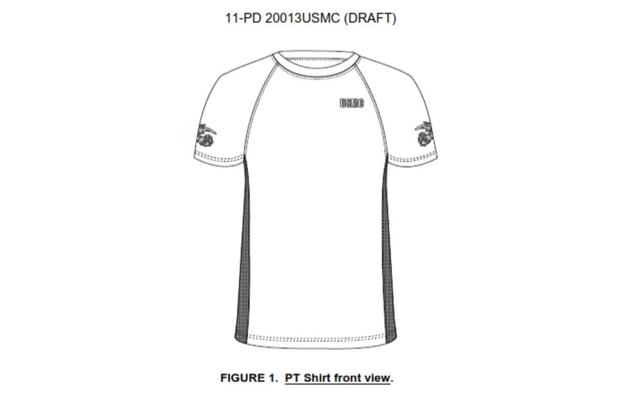 -- Gina Harkins can be reached at gina.harkins@military.com. Follow her on Twitter @ginaaharkins.
Related: The Marines Could Be the Next Military Service to Get New Grooming Rules