After nearly two decades of clearing bombs in the Middle East, sailors are sweeping for explosives in the depths of frigid Arctic waters as they prepare for a new kind of fight.
About 115 members of the Navy's Explosive Ordnance Disposal Group 1 participated in a new cold-weather training exercise in Alaska this month. The team put their divers, EOD techs and unmanned underwater vehicles to the test in Adak, the westernmost city in the U.S., during the first-ever Arctic Expeditionary Capabilities Exercise.
Navy EOD techs have done cold-weather operations over the last couple of decades, Capt. Oscar Rojas, Explosive Ordnance Disposal Group One's commodore, told reporters this week. But none stood up to what they just did in the Arctic.
"It is significantly different," he said. "This is one area where we need to spend more time truly understanding and developing our requirements in order to sustain combat operations."
Related: Senator Who Held Up Berger's Confirmation Wants Marines Based in Alaska
For the first time, the EOD techs brought several unmanned underwater vehicles to the region, including the Mk 18 Mod 1 Swordfish and Mk 18 Mod 2 Kingfish, which can do mine countermeasure missions in low-visibility conditions.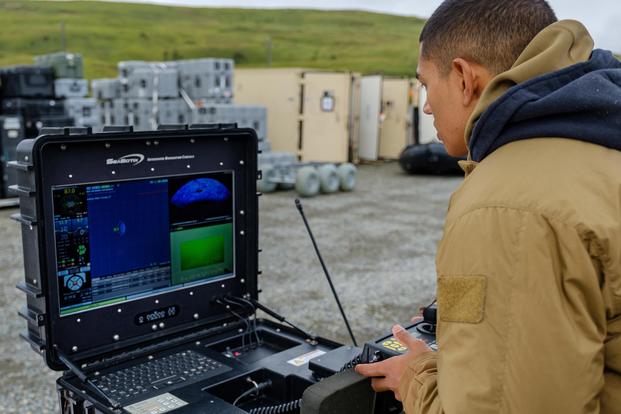 They also used a Seabotix remotely operated vehicle during the exercise. The Navy previously used a Seabotix ROV to collect sonar and video conditions beneath ice, according to a July Naval Information Warfare Systems Command news release.
Rojas called unmanned systems the future of warfighting. Underwater vehicles like those his sailors used in the exercise help lower the risks troops face in combat since they can send robots into dangerous areas rather than human operators, he said.
But it's crucial that they test their equipment long before combat breaks out, Rojas said, to see how it stands up to low temperatures, currents, heavy rains and other environmental factors. They found some of the unmanned underwater systems' batteries didn't last as long as operator manuals stated they would, for example, and the sailors' cold-weather gear didn't always hold up against the elements.
"It's a very wet environment," Rojas said, "so much of our gear that we currently have quickly becomes soaked in water and that decreases our warfighting capabilities.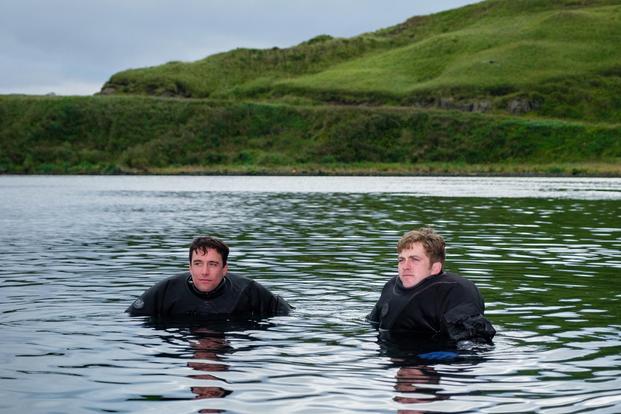 "Our personal protective equipment ... that protects us against chemical, biological and radiological hazards -- we need to take a harder look at that again and see if it's going to support us in this very cold-weather environment," the commodore added.
The exercise wasn't preparing sailors to fight against any particular country in the Arctic, Rojas said, although Secretary of State Mike Pompeo has warned of Russian and Chinese aggression in the area.
What sailors were preparing for, Rojas said, was supporting amphibious operations against a near-peer threat in a harsh and contested environment.
"The threat is anything that impedes our government or the U.S. Navy from being able to have the freedom of navigation globally," he said. "That could be a nation-state or that could be a violent extremist organization."
-- Gina Harkins can be reached at gina.harkins@military.com. Follow her on Twitter @ginaaharkins.
Read more: Marine Corps Family Wins $2 Million Lawsuit Over Moldy Base Housing