Marine Corps riflemen may soon be able to control their thermal sights, aiming lights and other high-tech weapon accessories with a single touchpad device.
After several years of searching, the Marine Corps is testing prototypes of the rifle accessory control unit (RACU) -- a gadget designed to be mounted on rifle foregrips so Marines can activate weapons accessories, as well as individual radios, without taking their hands off the weapon.
Marine Corps Times first reported on the effort.
The service is using a two-phase evaluation process through the Marine Corps Foreign Comparative Test (FCT) program which should "conclude by the end of fiscal year 2019," according to a House Armed Services Committee report on the National Defense Authorization Act for fiscal 2020.
"The committee recognizes the challenges that exist for an individual Marine to operate separate situational awareness, communications, target designators, thermal sights, and other battle management devices and notes a RACU system would consolidate these disparate capabilities into one unified capability," the report states.
If the evaluation is successful, lawmakers want the Corps to consider "a rapid acquisition strategy to accelerate the operational testing, procurement, and fielding of a RACU," the report states.
Military.com asked the Marine Corps when the RACU might be fielded, but for now, the service would only say it is evaluating systems to inform a requirement, according to Emanuel Pacheco, spokesman for Marine Corps Systems Command.
The Corps began working on the effort in 2010 when it told defense firms it was looking for a single device that could be used to control tactical accessories such as AN/PAS-13D thermal weapon sights, AN/PVS-17C I2 weapon sights, AN/PEQ-16A mini-integrated pointer illuminator modules and AN/PRC-153 integrated intra-squad radios.
"Controlling the functionality of these items often requires the Marine to remove a hand from his weapon to manipulate each device individually or to utilize a single item controller or pressure switch," the Aug. 4, 2010 request for information states.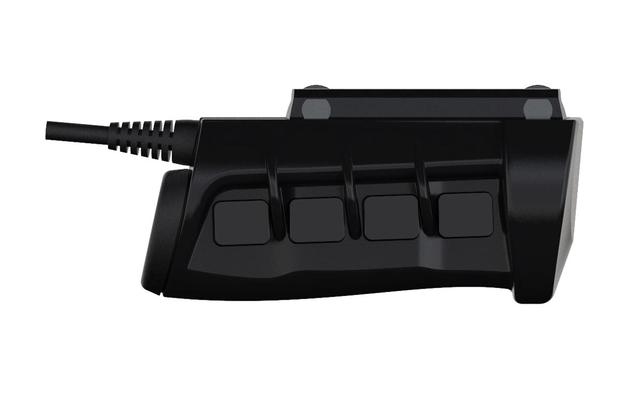 That same year, the Marine Corps began working with the Kord Defense, an Australian firm that makes the SmartGrip Rifle Input Control (RIC), and in late 2016, the Corps awarded a $2.25 million contract to Kord for RACU prototypes for testing and evaluation, according to a December 2016 press release.
"The RIC provides soldiers with a fast, simple and safe way of remotely operating all their electronic devices from one central location without taking their eyes off the task or hands off their weapon," Peter Moran, managing director of Kord Defense, said in the release.
"It is a unique and cutting-edge capability that is simple to operate, ergonomic and rugged, and customizable and configurable to meet different user requirements."
-- Matthew Cox can be reached at matthew.cox@military.com.