A Vietnam veteran's purple heart that was believed lost has been found -- thanks to another Vietnam vet's furry canine friends.
"I was out walking my dogs and they were sniffing around the ground, that's when I noticed the satchel," said Lenny Kurtz in an interview with KPIX-TV. He said that he "would have missed the bag were it not for his dogs."
The satchel contained several medals, including a Purple Heart. 
Kurtz, a Vietnam Army medic, said that he knew how valuable these medals are and wanted to do what he could to ensure their return to their rightful owner.
Kurtz turned to the Morgan Hill, California Police Department and with a little sleuthing, they managed to find the owner, Jeffrey Simon, a Vietnam Navy medic.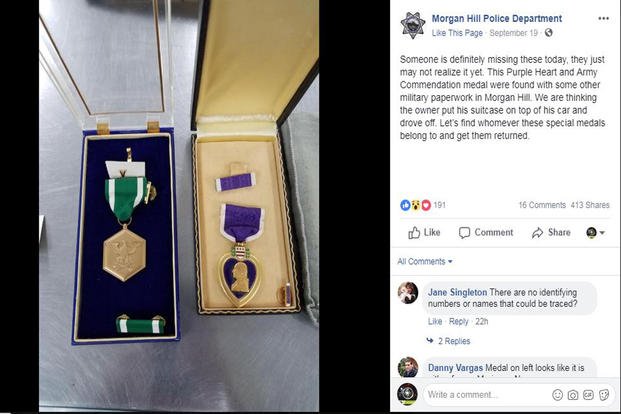 Simon said that he didn't even know they were missing as they were supposed to be packed in the moving van. Instead, the satchel was accidentally left on top of the car and fell off when they drove away.   The police, along with Kurtz, were able to reunite the medals with Simon. When asked if he believed in fate, Simon said, "I don't know, but I'm glad to have the medals returned."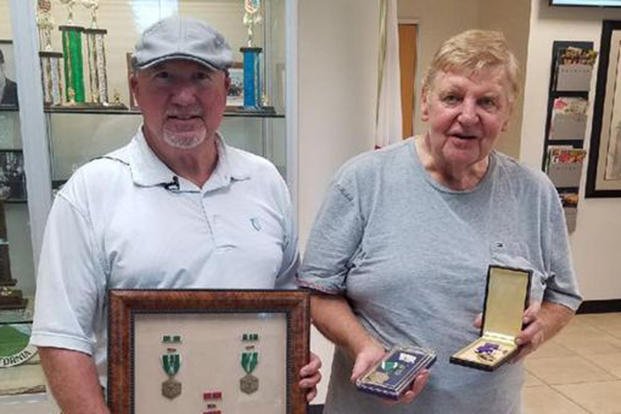 "Sometimes things happen that are just meant to be," said Kurtz.