"As an infantryman, you are on high alert 24-7... getting bombed while you're sleeping, mortared every night," said Army veteran Rodney Ridgeway. "I can't count how many times I almost died."
Ridgeway joined the Army in August 2001. By 2012, he had served in three deployments to Iraq. Because of his time there, he suffers from post-traumatic stress disorder, traumatic brain injury and other mental and behavioral health issues.
Since then, he's seen 11 of his veteran friends take their own lives.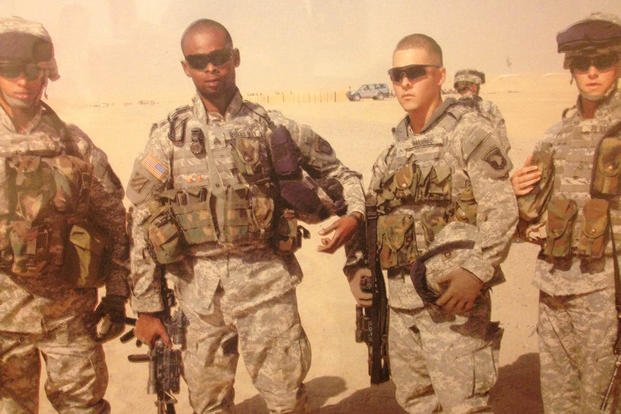 "You come home, and it's like 'OK, be normal, chill out,'" Ridgeway told AARP. "No, there's no chilling out. ... Without my mom, I wouldn't even be here."
Ida Carson, Ridgeway's mother, serves as her son's veteran caregiver. There are an estimated 5.5 million veteran caregivers -- the friends, lovers and family who take care of American military veterans who are seriously injured, ill or carry the invisible wounds of war.
A new video from AARP highlights their story.
"I identify myself first as his caregiver/mom," said Carson, who lives just a few doors down from her son. "I'm his mother, but I'm acting in a different capacity."
That involves not just being present for appointments at the local Department of Veterans Affairs medical center and following up afterward, but also serving as an advocate for his well-being. She tracks those appointments, along with his medication and anything else pertinent to his care.
While people often think "spouse" when they hear the word caregiver, many members of the caregiver community are parents, siblings and even grandchildren.
For those who are unsure of how to address problems with a loved one who might be suffering, AARP offers a Military Caregiving Guide that helps broach difficult subjects, have hard conversations, organize documents and medical information and -- above all -- care for yourself, as well.
"My mom was the first person to realize that, when I came home, I wasn't me no more," Ridgeway said. "That happy-go-lucky class clown ... I was gone."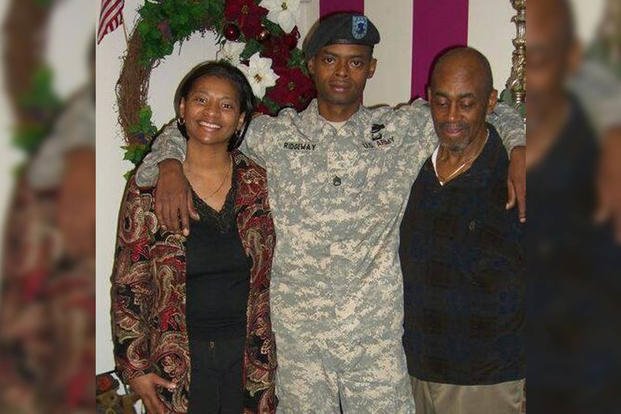 "Immediately I was at the VA, I made it a point that whatever it takes," Carson said. "He was not going to be a statistic; he would not be the 21 that's killing themselves on a daily basis." She was referring to VA figures that show approximately 20 veterans kill themselves each day.
But Carson didn't just start fighting for her son, she was fighting for every veteran who suffers from an unseen injury and has trouble taking care of themselves.
Carson was soon speaking in front of VA panels, four-star generals and, eventually, Rep. Phil Roe, a medical doctor and U.S. representative for Tennessee's 1st District. He is also a ranking member of the House Veterans Affairs Committee.
"She goes to D.C. and fights for vets," Ridgeway said. "It's like ... if you got someone like that in your corner ... I can't put it into words."
As close as Carson is to her son, she's able to be there for him whenever he might need her and ensure his basic needs are met. It's an effort to maintain that level of personal care for another person. She has an office with a dedicated filing cabinet just for her son's records.
For most, caring for a wounded veteran is a full-time job, one that goes largely uncompensated and at great physical and mental cost to the caregiver. A 2017 Rand Corp. study found that caring for a veteran puts a great strain on the caregiver and places them at greater risk for major depressive disorders.
But Americans are starting to take notice. Then-Sen. Elizabeth Dole noticed the plight of military caregivers while caring for her husband, former Sen. Bob Dole, at Walter Reed National Military Medical Center. It was the Elizabeth Dole Foundation that commissioned Rand to research the plight of American military caregivers.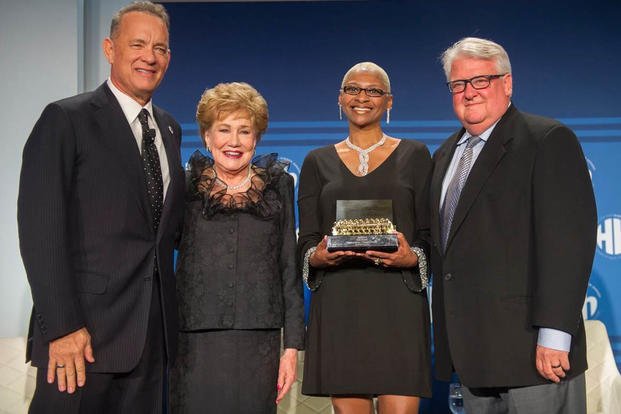 According to that 2017 study, there are millions more caregivers just like Ida Carson, providing $14 billion in service for their wounded warriors every year -- and they need help.
Often, military caregivers don't think of themselves as such, and are hard to identify. There are also few resources available to them, so even if they know they need help, it can be hard to find.
If you or someone you know is a veteran caregiver -- whether they know it or not -- be sure to take a look at the Elizabeth Dole Foundation's Hidden Heroes, which can help provide support networks, resources and connect veteran caregivers to valuable benefits from various organizations.
-- Blake Stilwell can be reached at blake.stilwell@military.com. He can also be found on Twitter @blakestilwell or on Facebook.
Want to Learn More About Military Life?
Whether you're thinking of joining the military, looking for post-military careers or keeping up with military life and benefits, Military.com has you covered. Subscribe to Military.com to have military news, updates and resources delivered directly to your inbox.